Photography Credit: Pauline Conway Photography | Erika Rodriguez Photography | Wheeland Photography |  Stephanie Webber Photography
Happy National Hispanic Heritage Month!
Have you ever dreamed about having a Spanish-inspired wedding?  Well like with all weddings, one of the first things you should check off your list is a venue.  So, we compiled a blog to show you just some of our favorite California venues for your Spanish-inspired i-do's.
La Ventura Event Center
City: San Clemente , CA
Website: La Ventura Event Center
With its Spanish-Colonial Revival architecture, this is the perfect venue for a Spanish-inspired wedding design!  Step into the perfectly designed entrance with Spanish Red Clay tile and high wooden beams.  Say "I-do" in front of a colorful fresco with draped ivy surrounding your guests.  And with the potted garden wall full of red geraniums and jasmine is the perfect spot for a unique photo-op!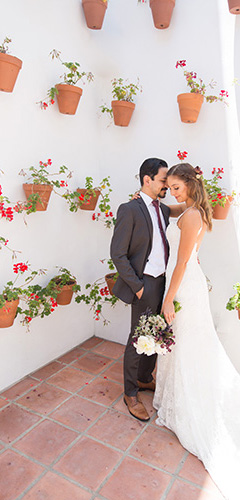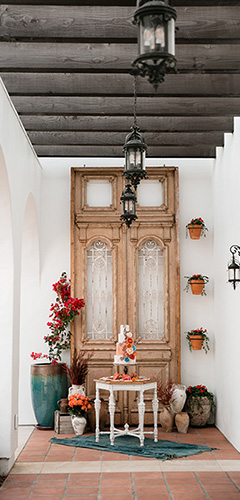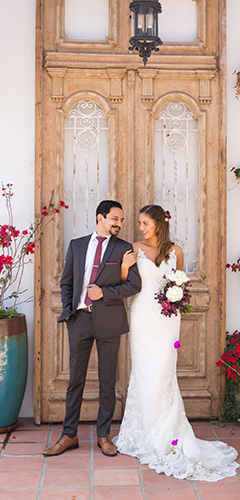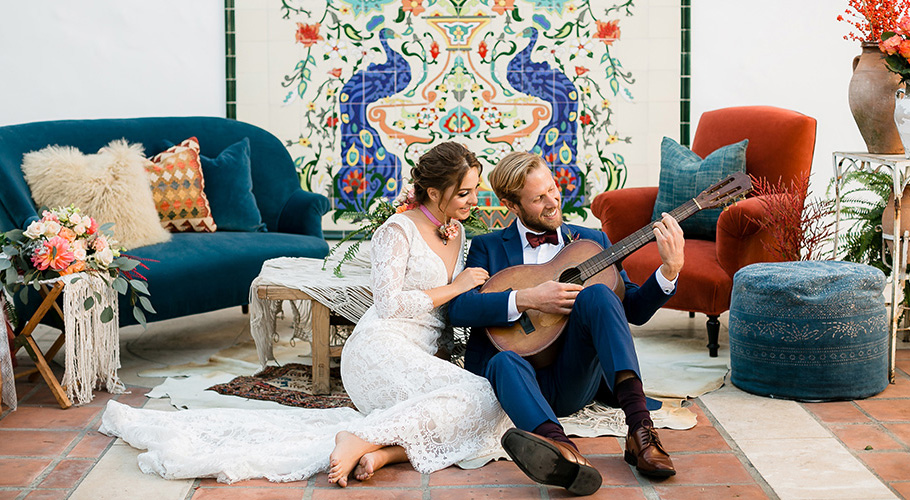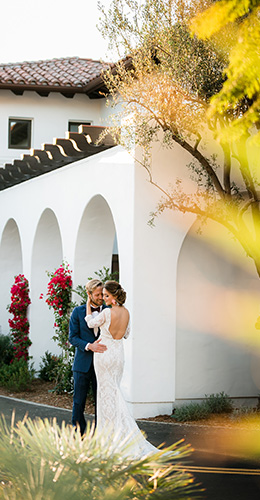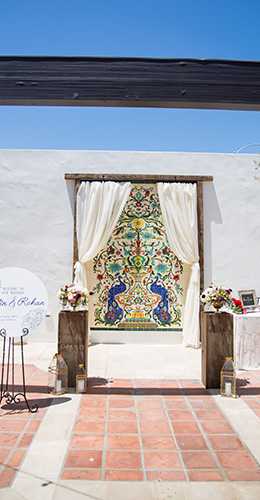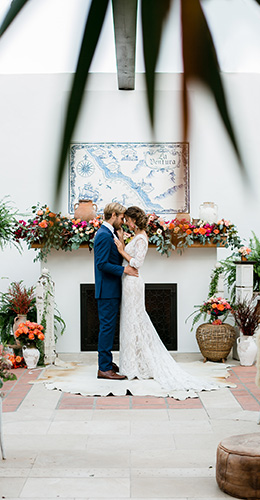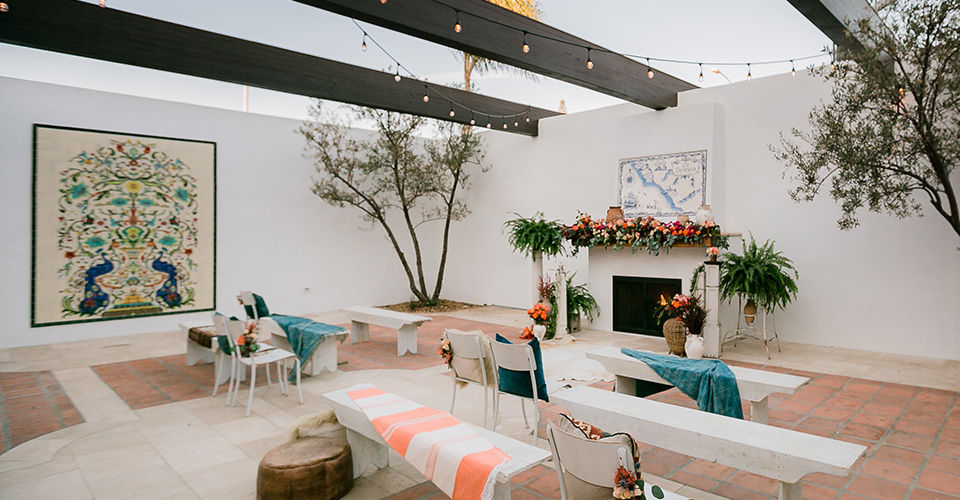 Photography: Wheeland Photography | Sarah Mack Photo
Rancho Las Lomas
City: Silverado, CA
Website: Rancho Las Lomas
According to their website, the history of this venue is pretty interesting.  The land originally was left to a family "via a Mexican land grant and that once belonged to the coastal Indians." It is said that the family who owns it now won it by betting on a horse race…you don't get that kind of fun history with other venues!
The family has embraced the heritage of the land and reclaimed as many materials as they could, including: old doors, windows, bricks, and lumber.  Even the tiles on the property are hand-pained from Portugal!  The backdrop of lavish trees and landscape, mixed with the classic white buildings with terracotta roof tiles this place is simply magical!  Did we mention this place is also a zoological garden with parrots and even tigers!?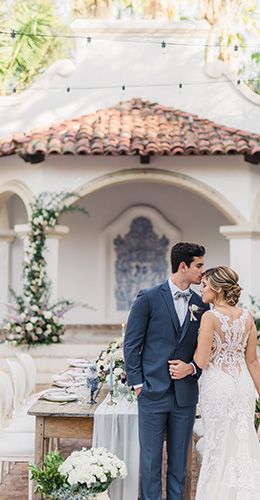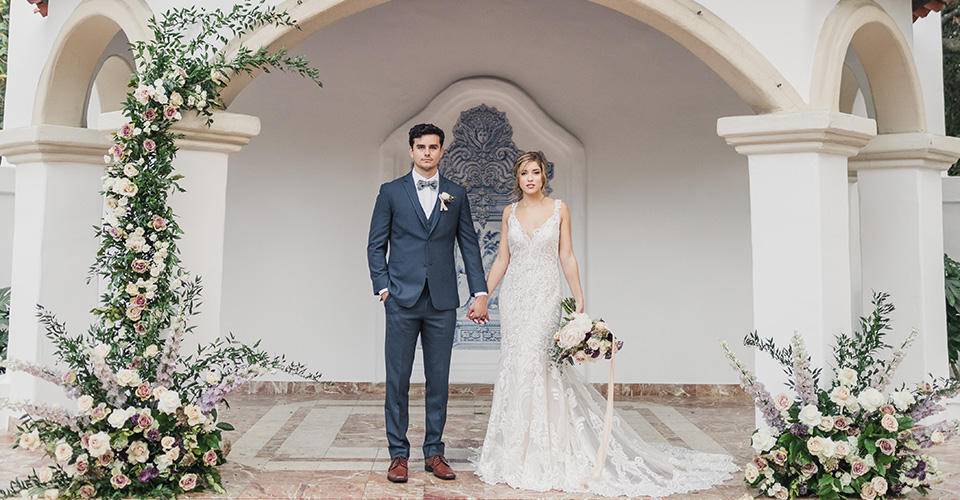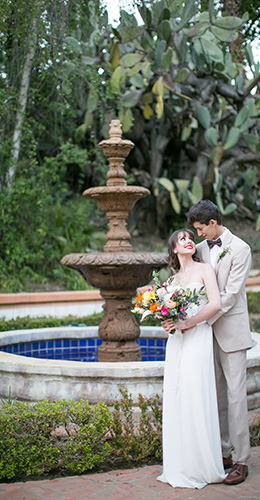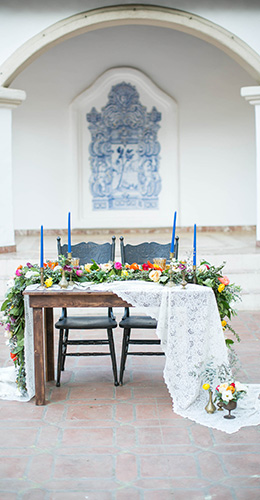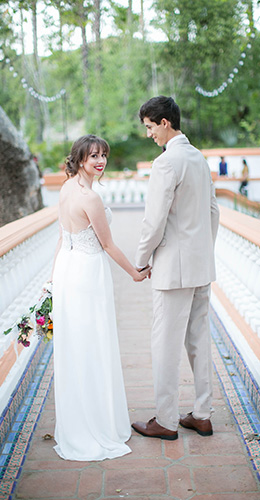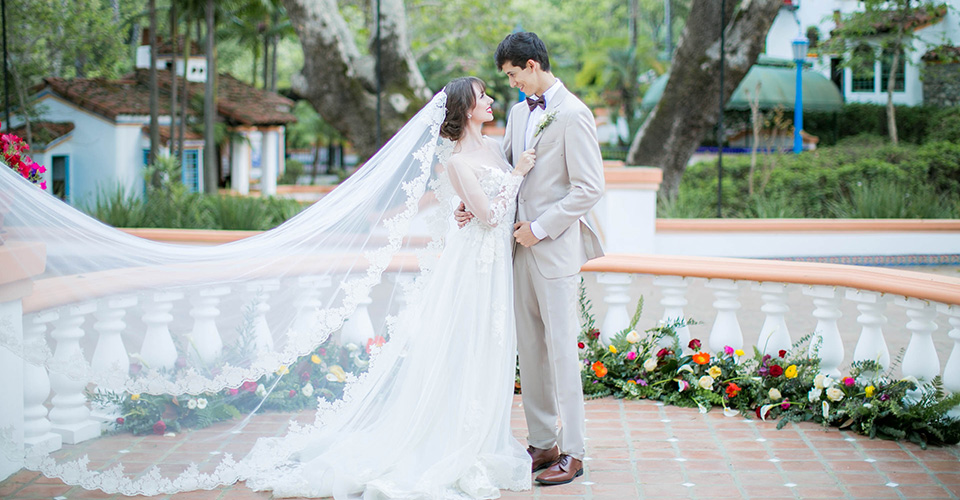 Photography: Lin & Jirsa Photography | Erika Rodriguez Photography
Villa Del Sol
City: Fullerton, CA
Website: Villa Del Sol
On their website they describe this stunning venue in the heart of Downtown Fullerton as a "charming al fresco oasis," and that is certainly true!   This building is also a Spanish Colonial style and a historic landmark, with an open courtyard and Spanish-tiled fountain that will make your guests swoon. 
The guests can enjoy cocktail hour on the second-floor terrace with the most amazing photo opportunities.  And the string of lights overhead as you and your guests dance the night away will make for the perfect and enchanting night.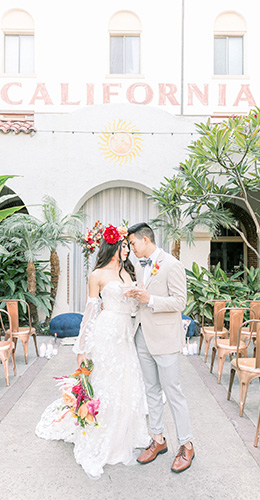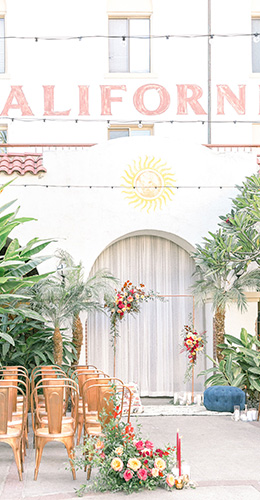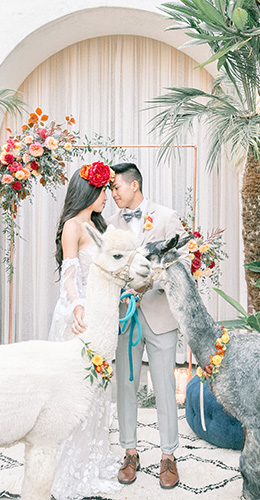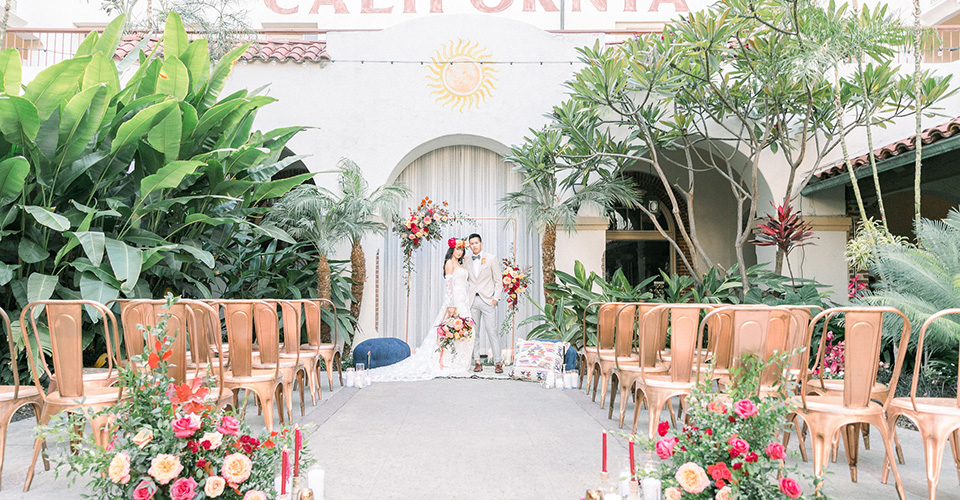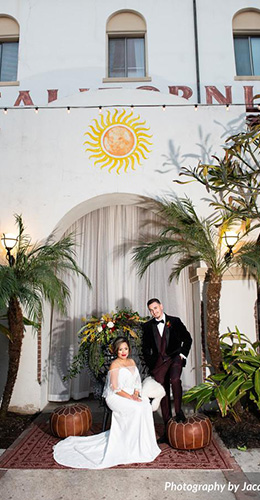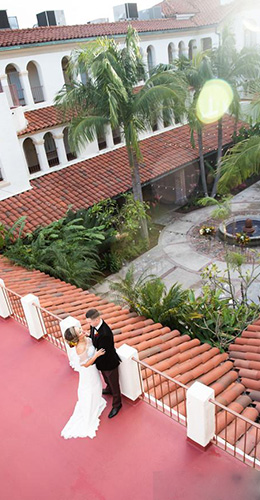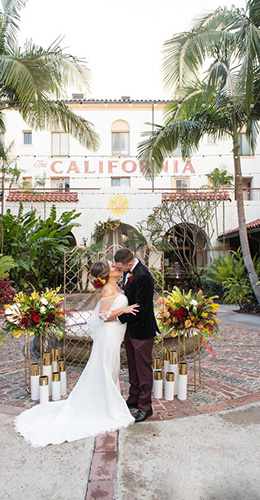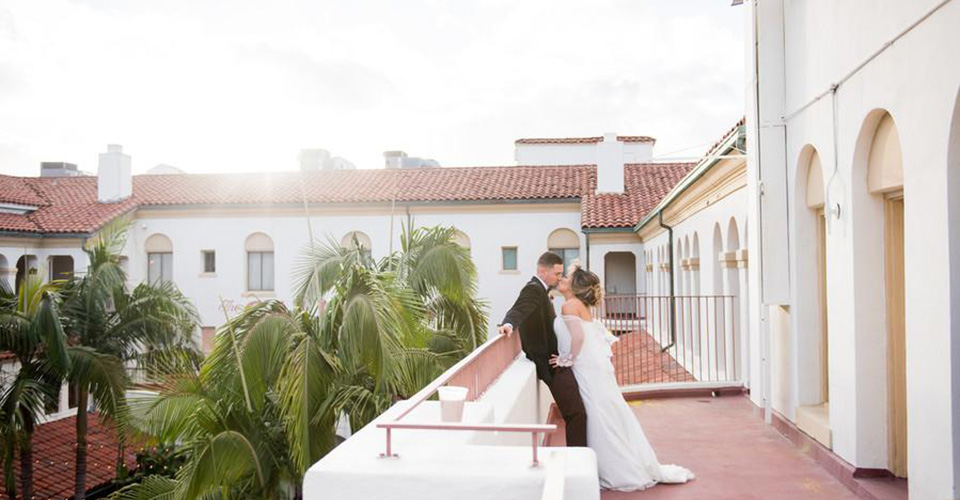 Photography: Stephanie Webber Stephanie Webber Photography | Jacquelynn Buck Photography
Mission San Juan Capistrano
City: San Juan Capistrano, CA
Website: Mission San Juan Capistrano
Now this venue does not allow for traditional weddings and wedding receptions, so you are probably asking why is this place on our list.  Well, they may not host weddings but they do allow for rehearsal dinners, engagement parties, bridal shower, and more!  You could even book your engagement photo session, or couples wedding images there and trust us when we say they would be STUNNING!
Founded November 1, 1776 by Saint Junipero Serra, this place is known as the "Jewel of the Missions," and is considered the birthplace of the Orange County region.  Located in the historic downtown area of San Juan Capistrano just a short few miles from coastal cliffs and local stunning scenery.  There are stunning gardens, fountains, a full museum, 18th century architecture and the Ruins of the Great Stone Church.  Who wouldn't want to have their engagement party or wedding day photos here!?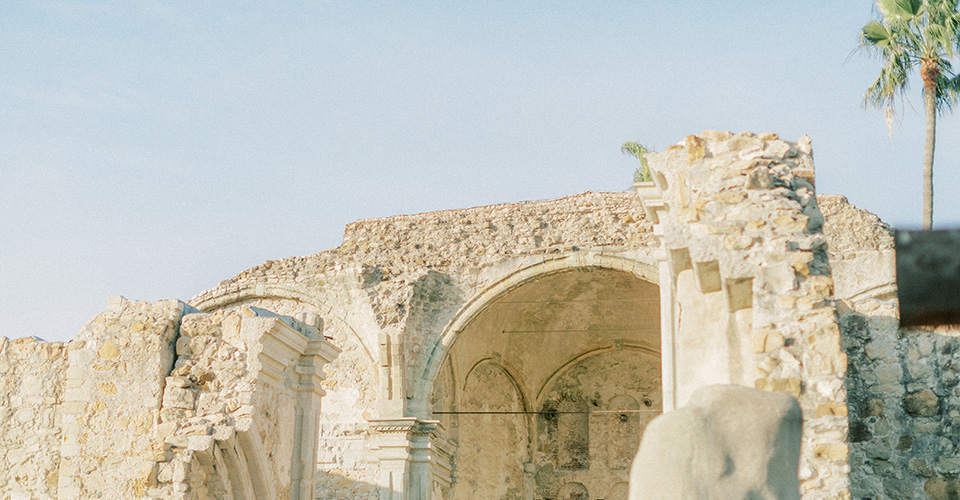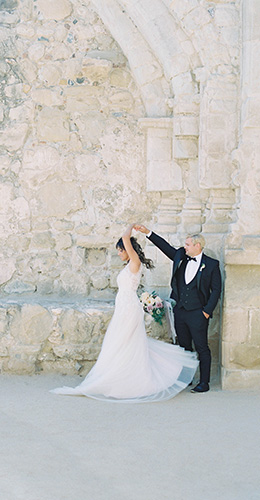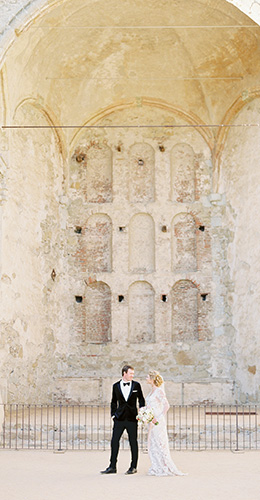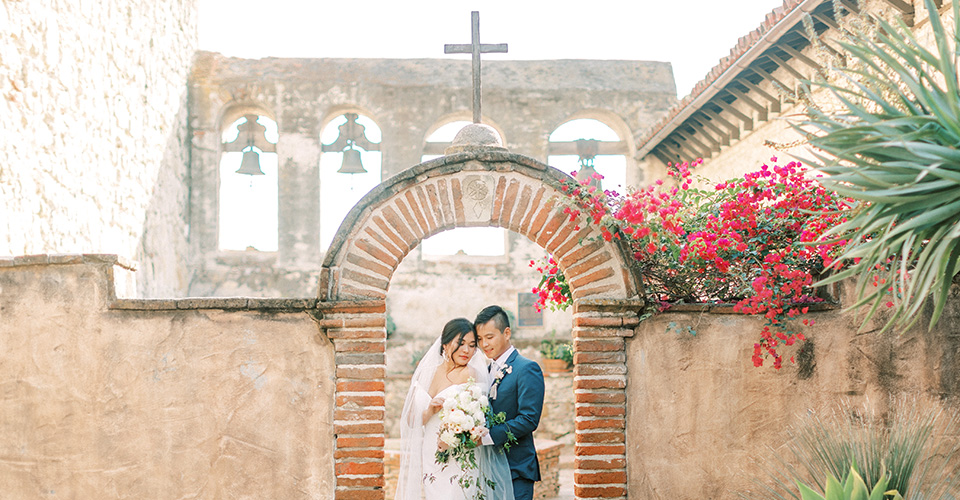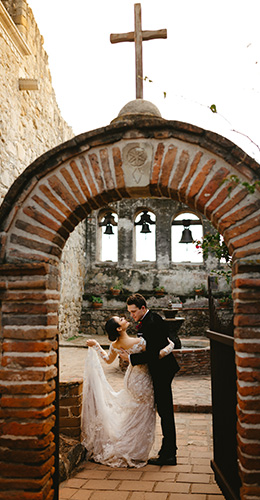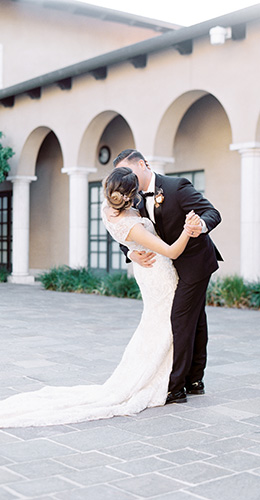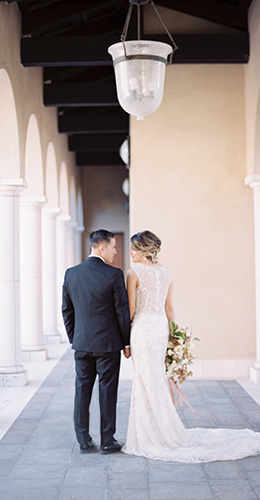 Photography: I am Latreuo Photography | Rachel Owens Photography | Pauline Conway Photography | Never There Photography | Urban Rose Photography