Venue: Red Rock State Park, Arizona
Photography: Kai Villanueva Photography
Groom Style: Ivory Paisley Shawl Lapel Tuxedo with a bolo tie
Wanting to elope in a State Park like this stunning I-do moment in Red Rock, Arizona?  Well first thing first, do your research.  Sometimes different parks have specific places or trails you are allowed to get married in/at, or special settings they can recommend.  After that acquire the proper permits and scope out the locations yourself!
The next biggest thing to figure out?  Who your elopement adventure photographer is going to be!  A big fan and personal favorite of ours is this mega talent, Kai Villanueva!  You want a photographer who will capture the essence of your love and the beauty of the surroundings and she does that and more!
After you nail down location and photography, the next fun thing is details!  Check out this fun boho elopement below, the bride wore a gorgeous Rue De Seine gown with trendy arch earrings.  We love how her look is a whole lot of bohemian with a chic touch of elegance.  We adore her bridal bouquet with neutral florals that complement the surround nature and rocks.  The groom wore our Ivory Paisley Shawl Lapel Tuxedo, we love how his tuxedo juxtaposes yet balances perfect with the nature around him.  He paired his look with a fun bolo tie for some added bohemian flare.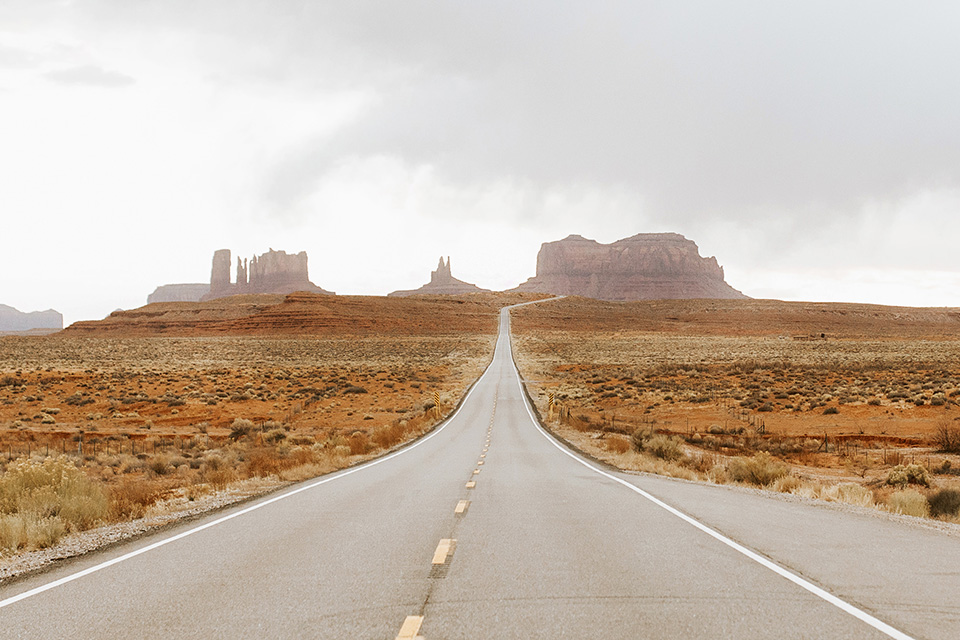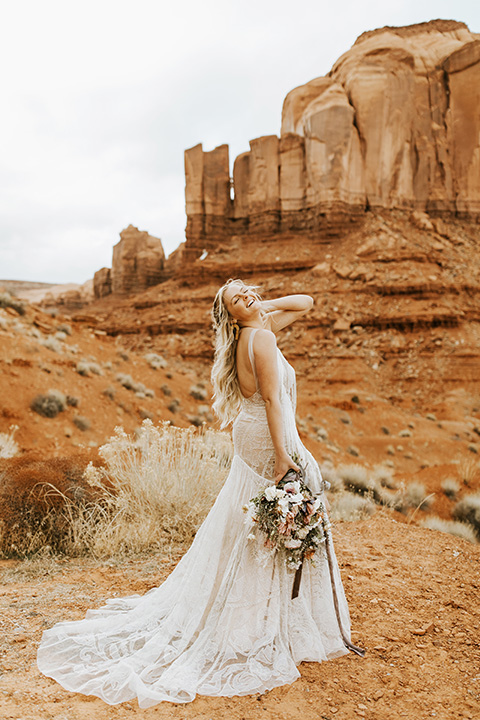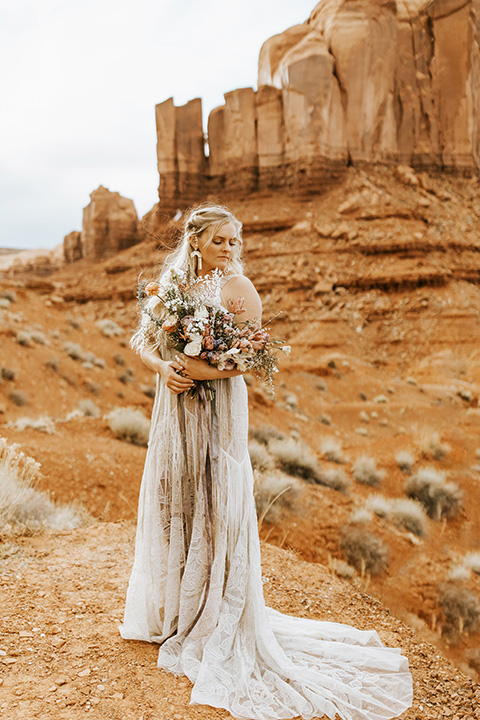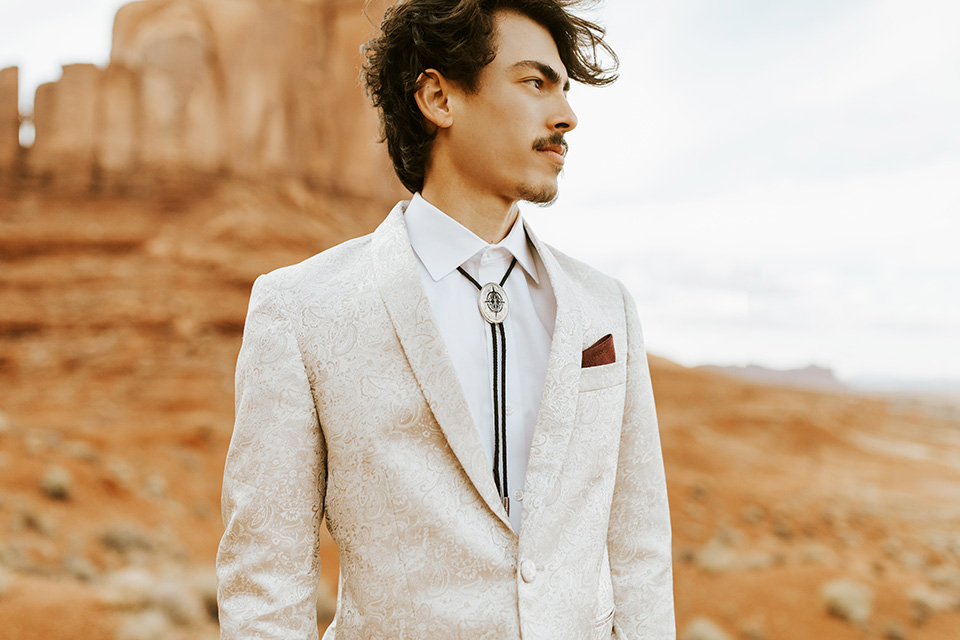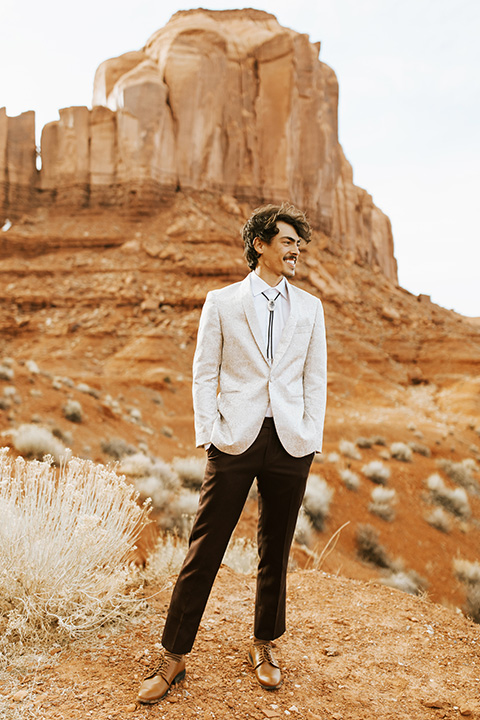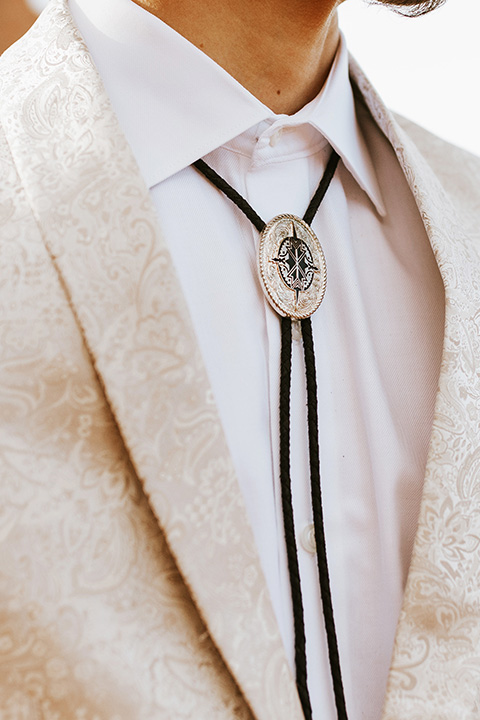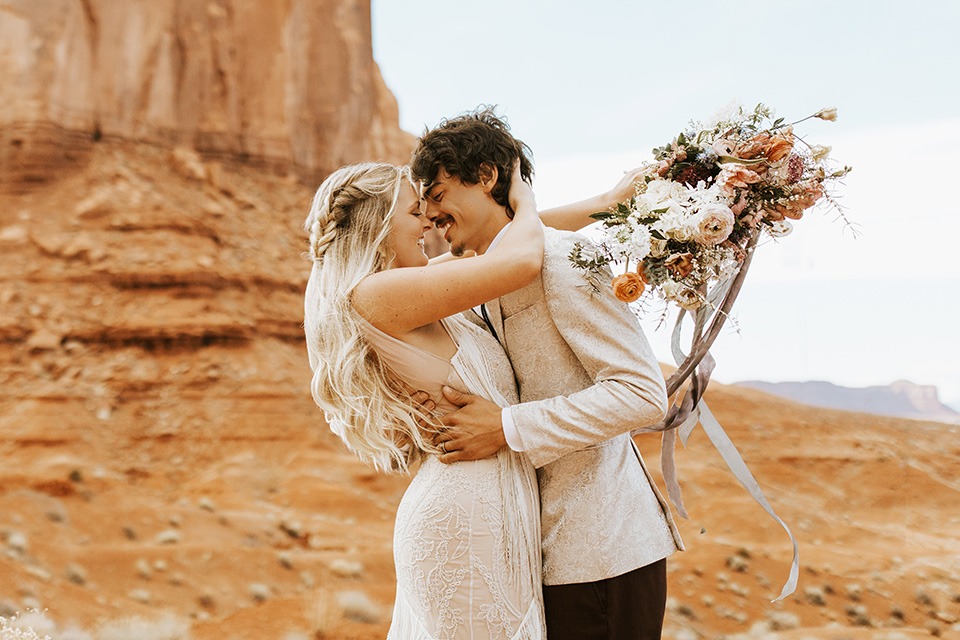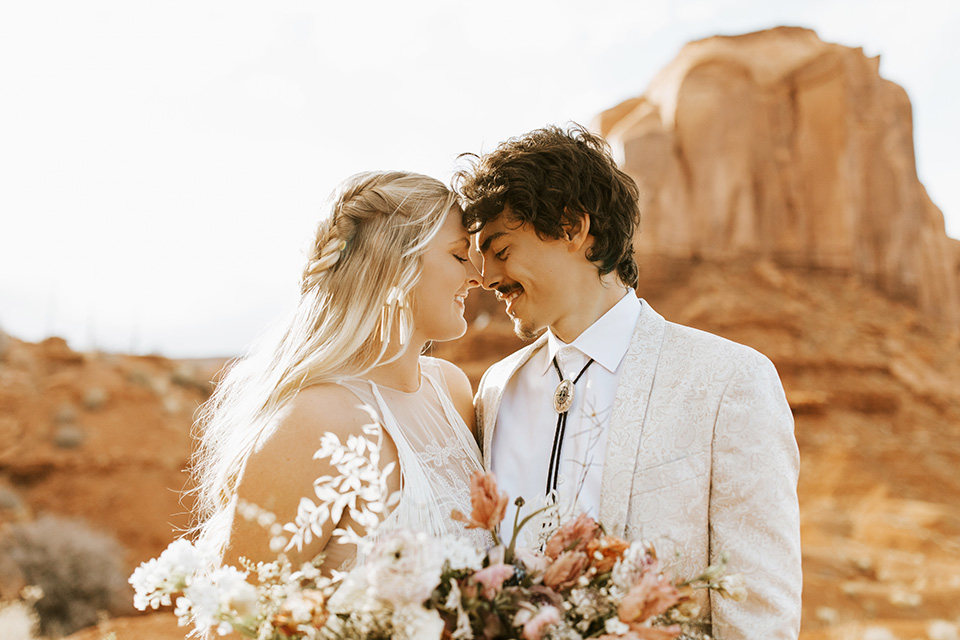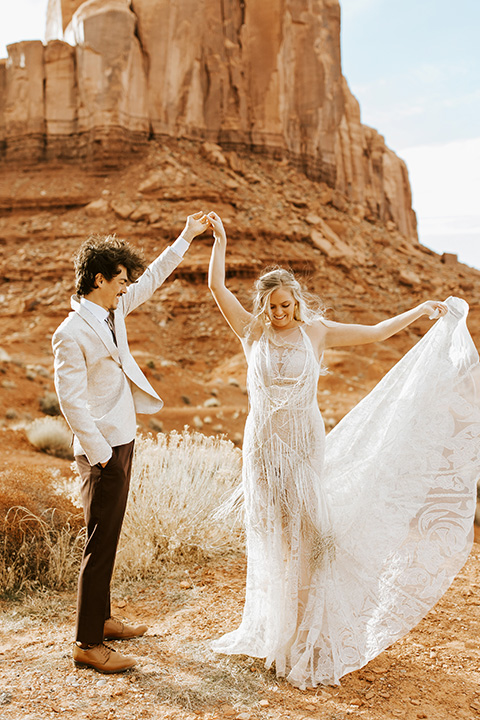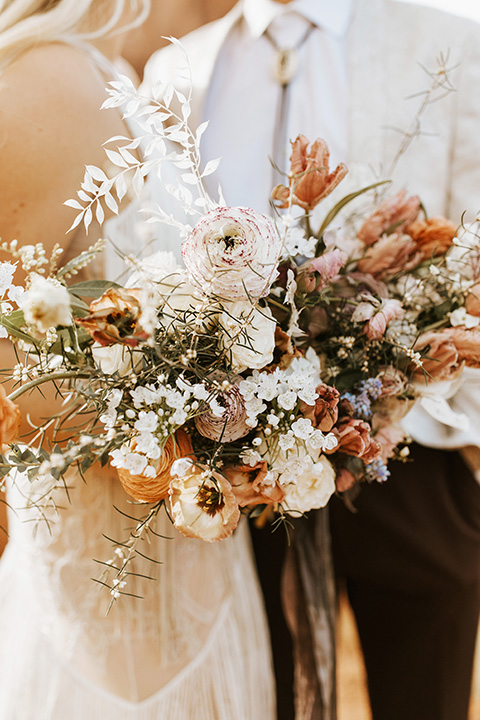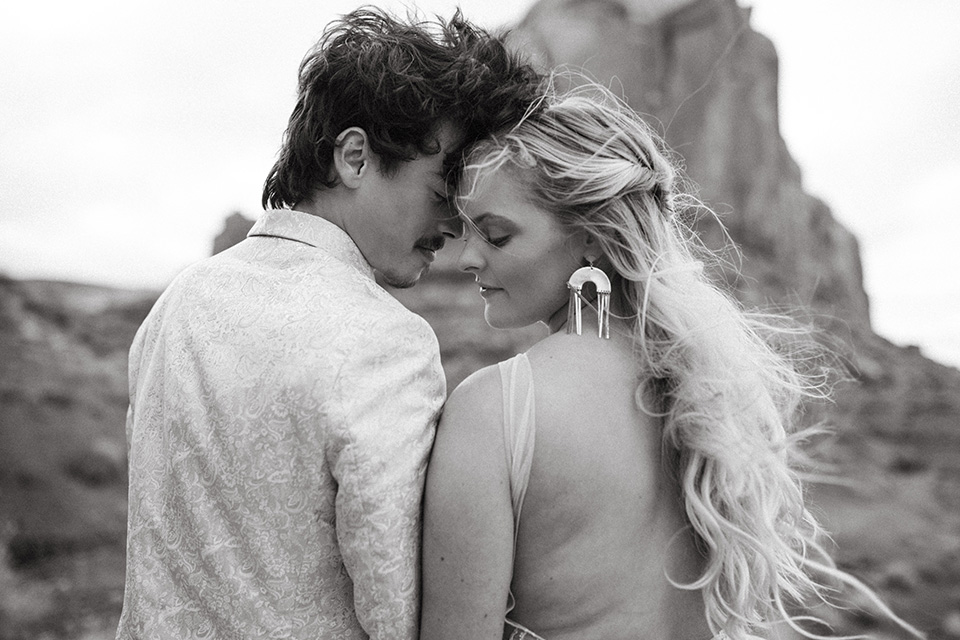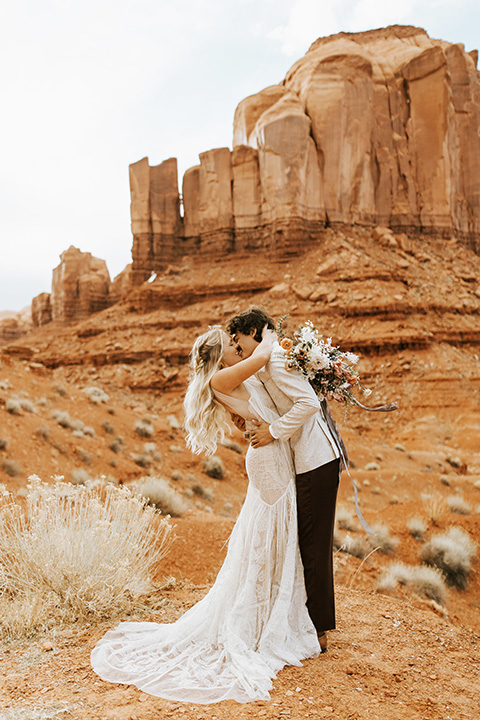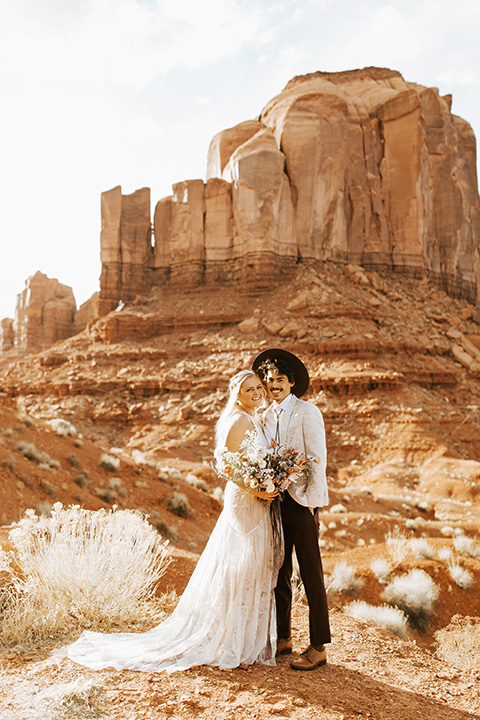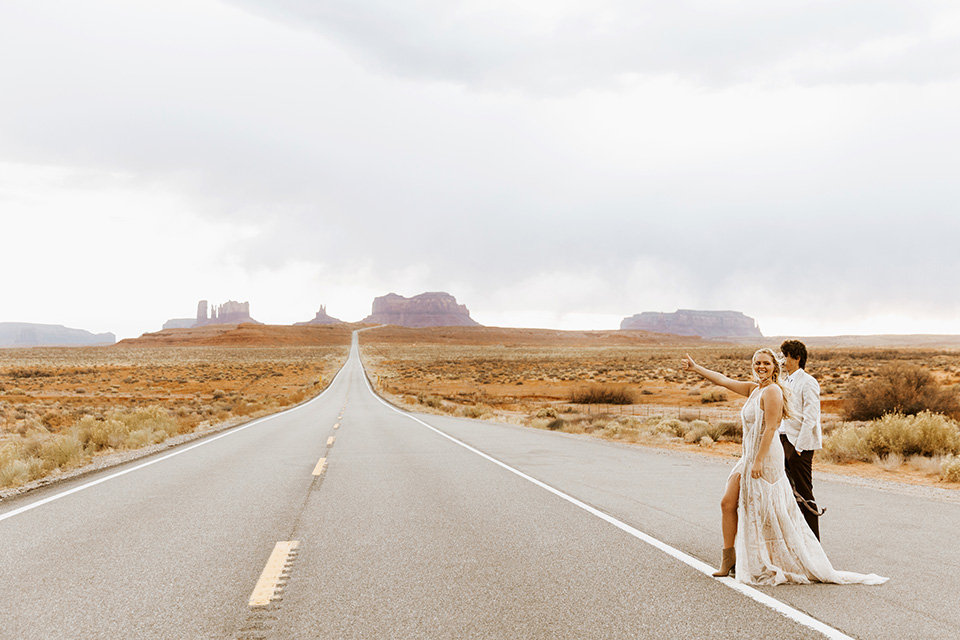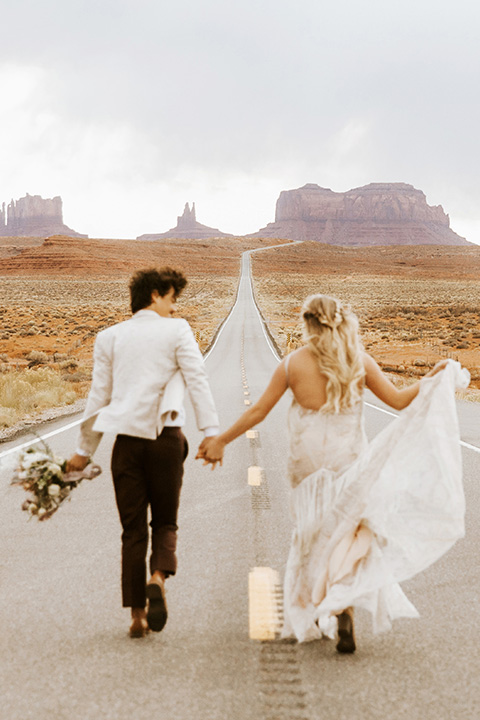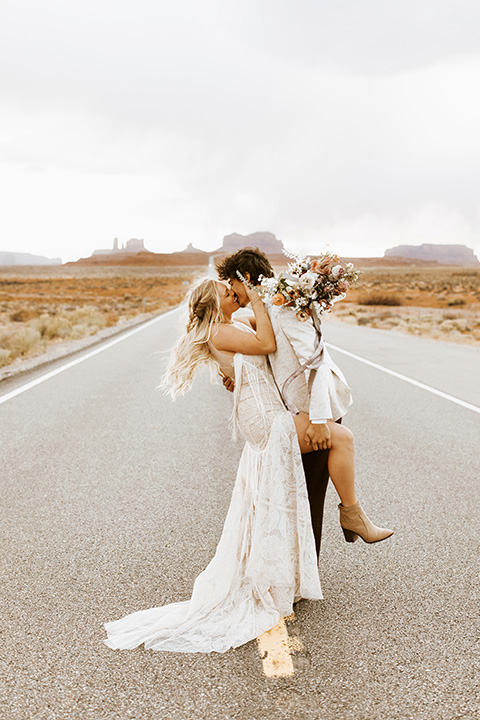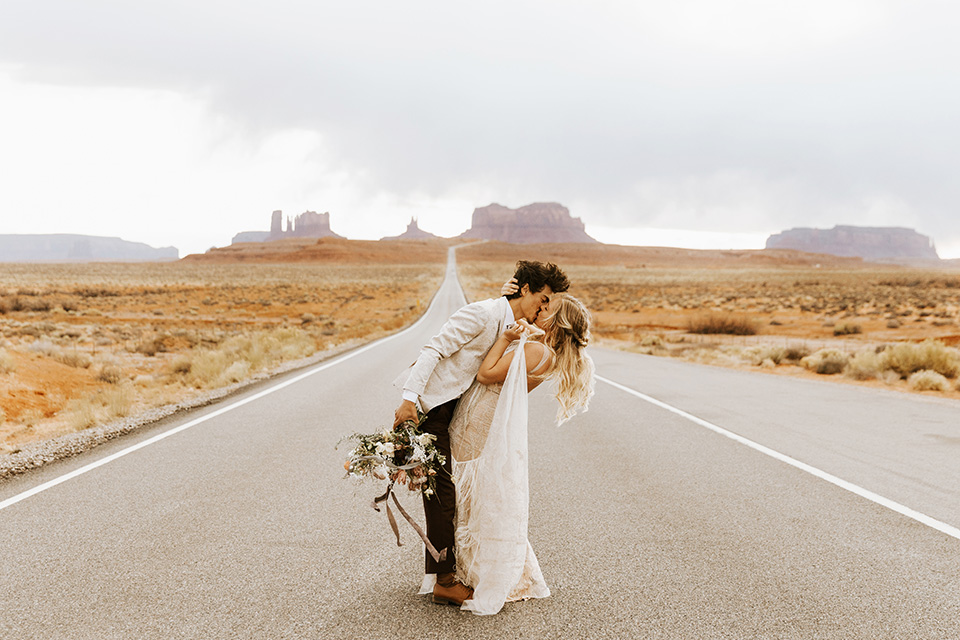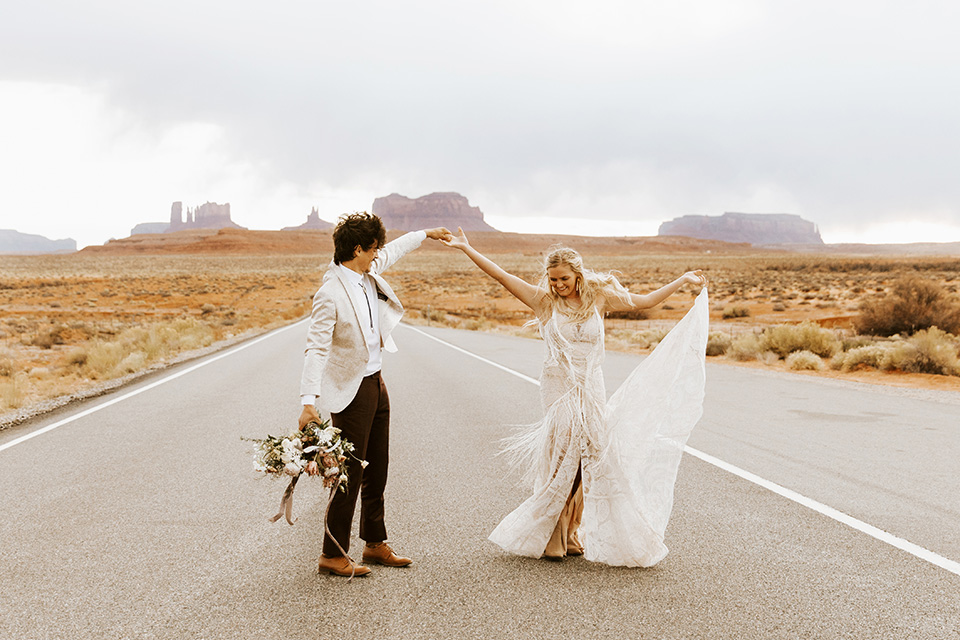 Dress Boutique: The Dress Theory San Diego | Dress Designer: Rue De Seine | Flowers: The Potted Pansy | Earrings: Opal Milk | Hat: Lack of Color