Venue: Sunset Cliffs + The Little Lion Cafe
Photography: Kristen Winkler Photography
Planning + Coordination: Events By Abel
Menswear: Dark Blue Notch Lapel Suit + Grey Notch Lapel Suit Suit

If you don't smile just looking at these photos, then we need you to get another cup of coffee and look at them again! There are so many fun ideas in this adventure-inspired seaside elopement. From the sweeping ocean views at the ceremony space, to the creative photos with vintage travel decor to the intimate reception restaurant, this wedding is giving us all the elopement feels we could ever need.
Our grooms wore different colored suits with bow ties to coordinate with the other's look, and it works perfectly! One wore our dark blue suit with a grey velvet bow tie, white the other groom wore our medium grey suit with amazing texture complimented with a navy velvet bow tie. Their looks are causal enough for the spontaneous vibe of the setting, but the velvet bow ties add a layer of sophistication to the overall feel of their looks (side note: velvet bow ties for any occasion at any time or season, is a style choice we will ALWAYS be behind). One other comment on tying together the grooms' looks on the topic of ties: we tend to prefer that both wear bow ties or both wear long ties, and here you can see that both grooms wearing bow ties makes them look a little more coordinated and ensures that they both have the same level of formality. Hope you enjoyed this cliff-side adventure shoot as much as we did!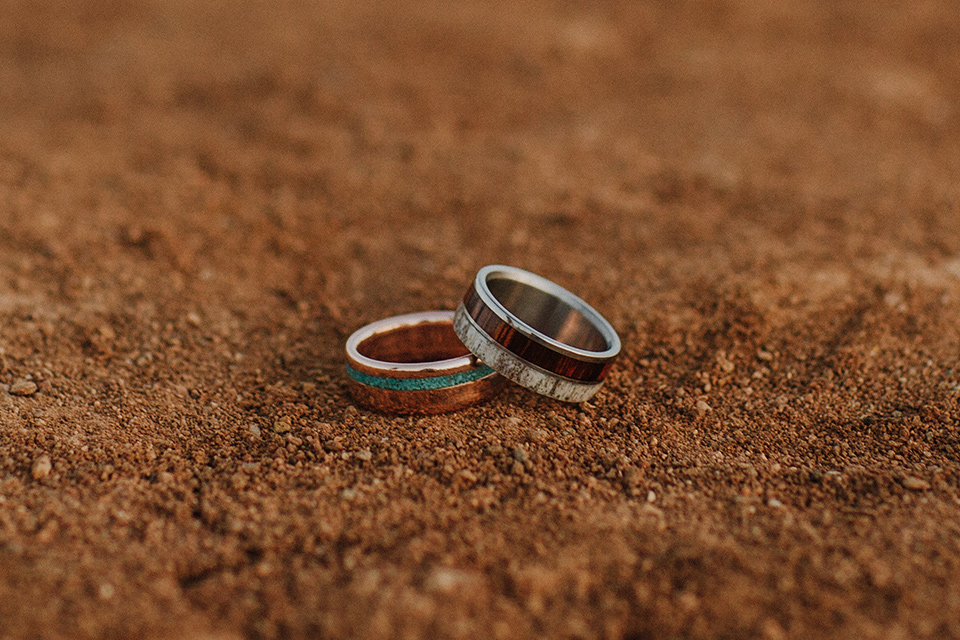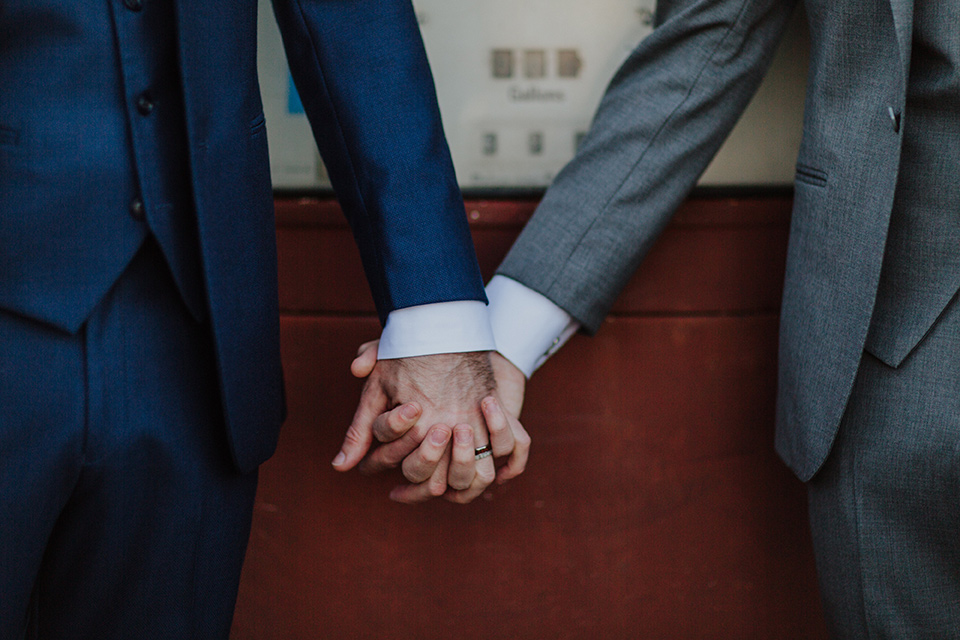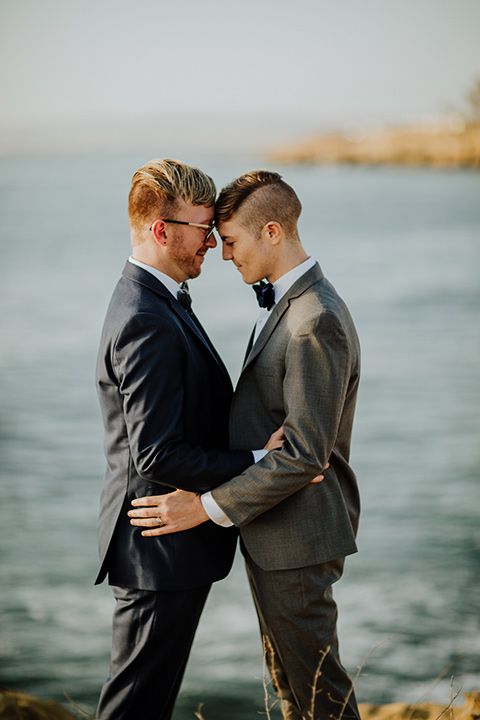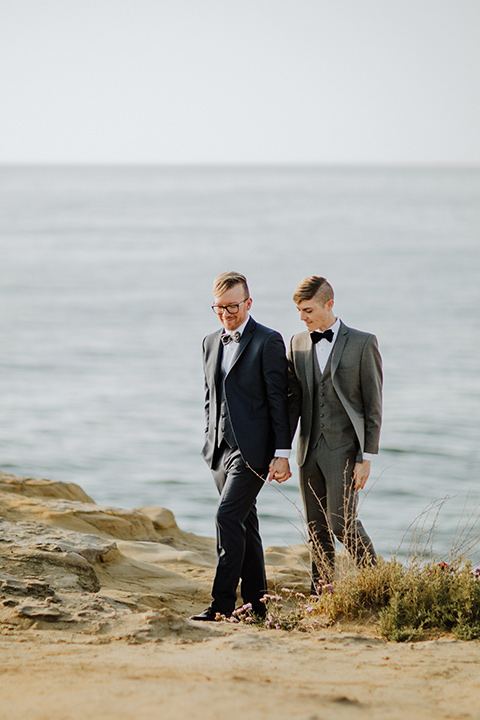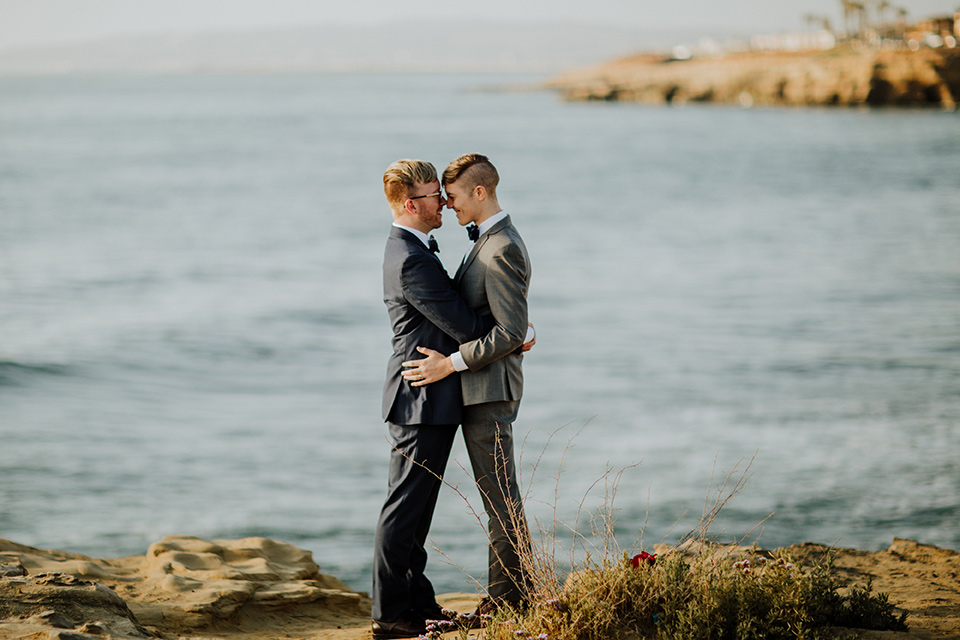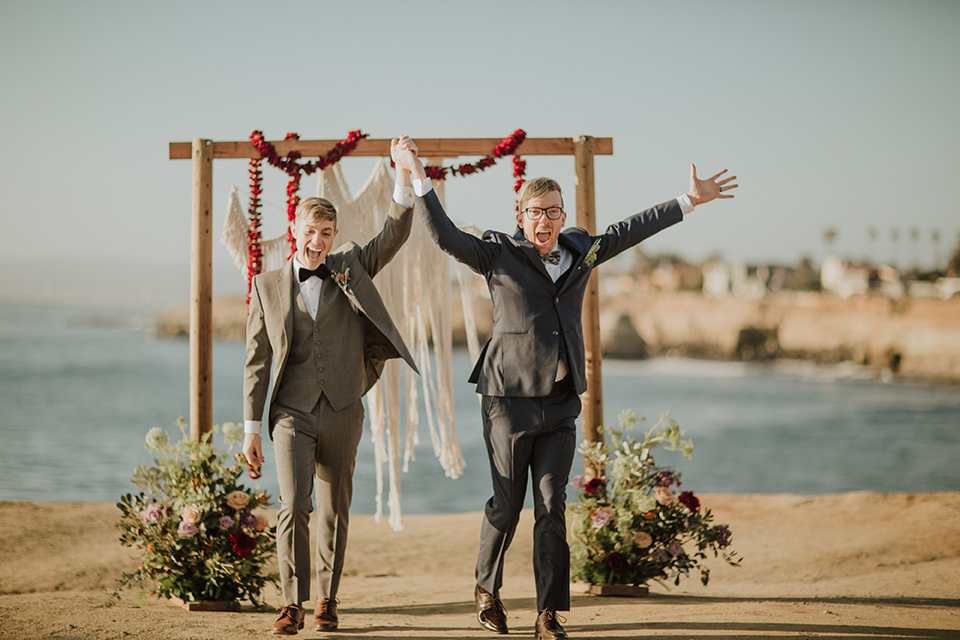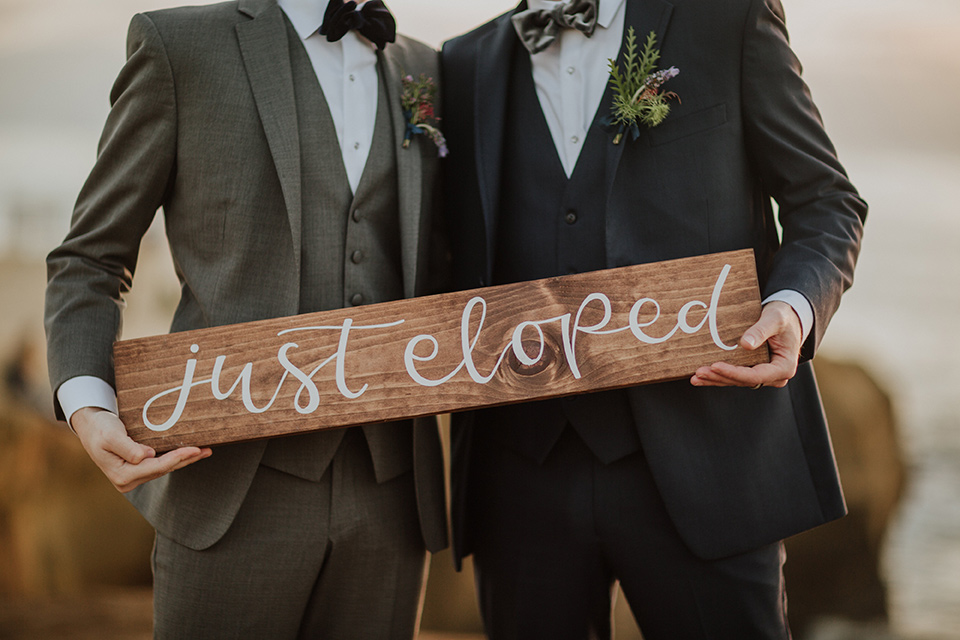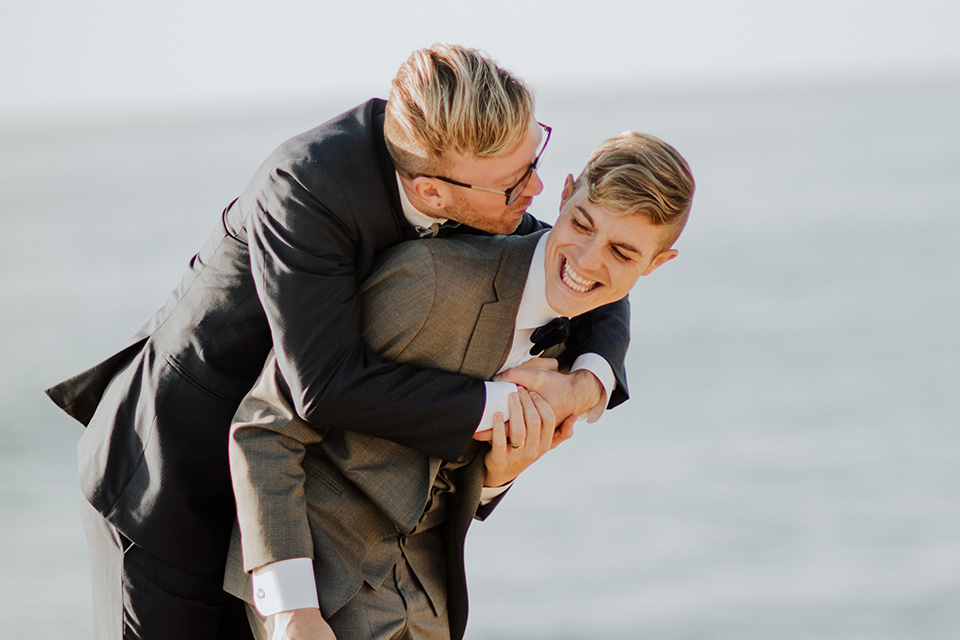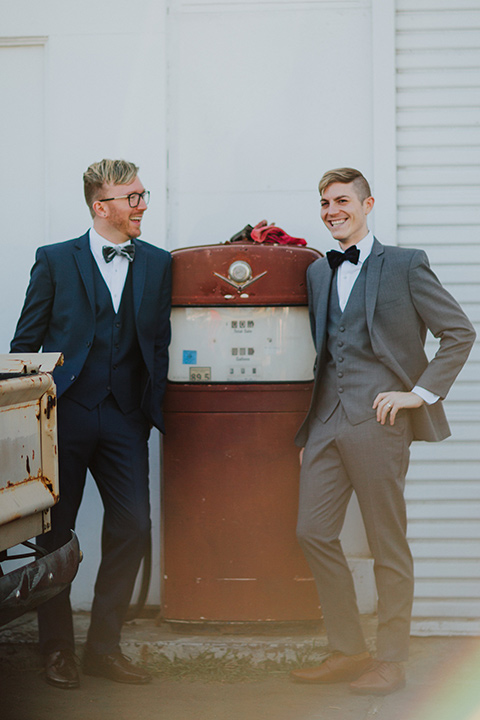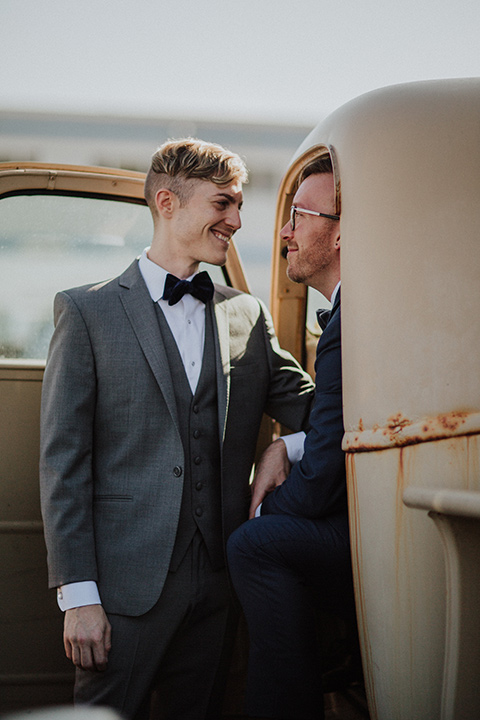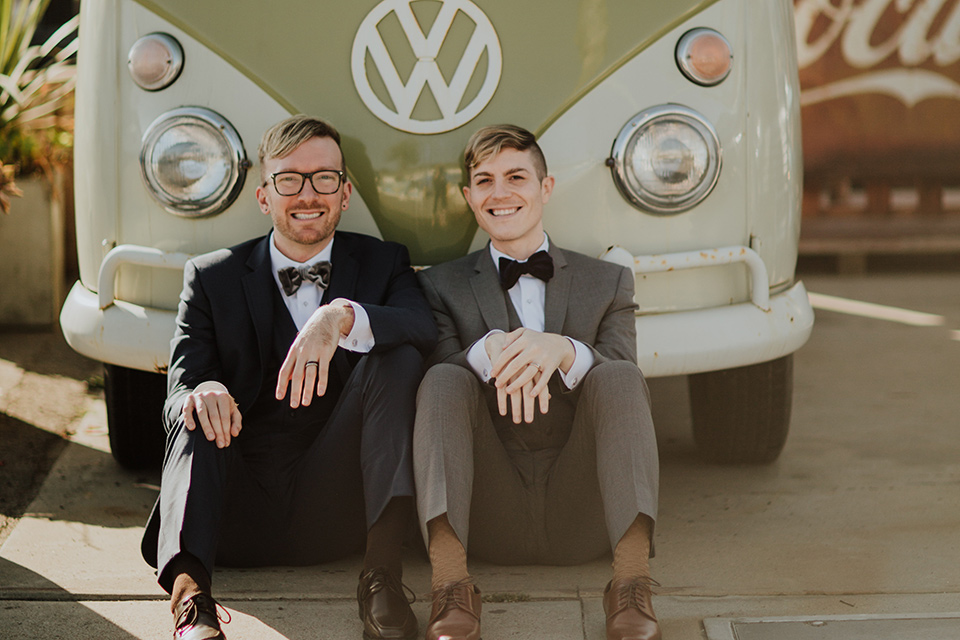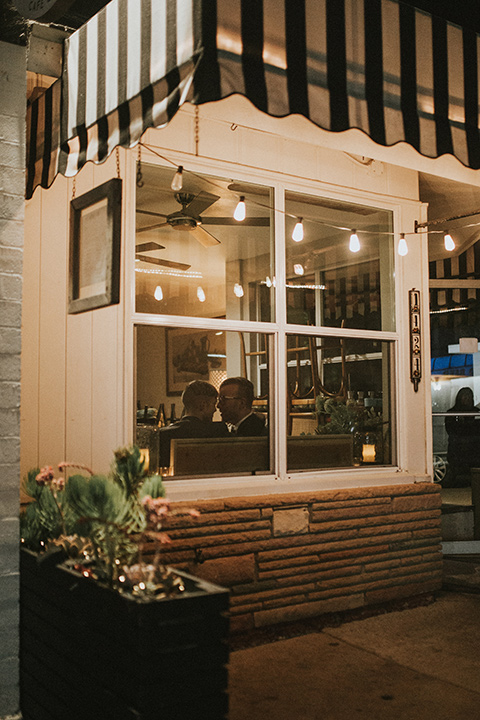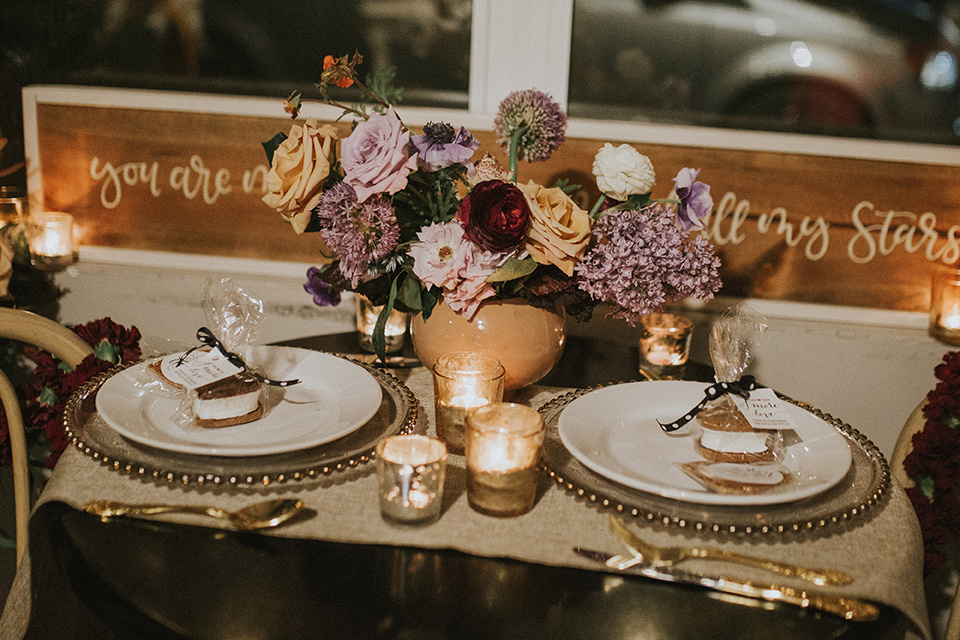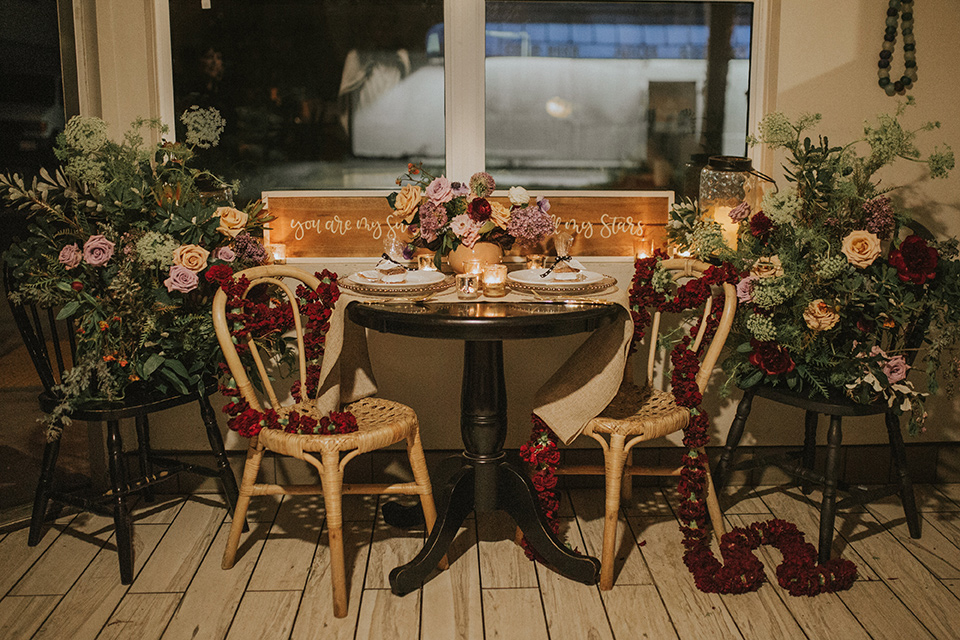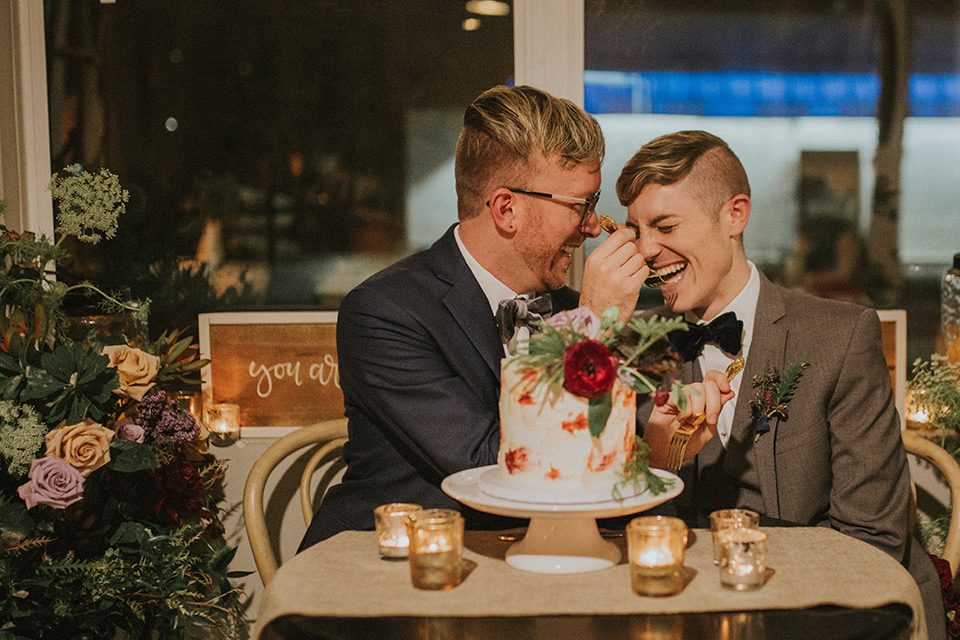 Rings: Staghead Designs | Florals: Sage Sisters | Macramé: Uttu Design | Hair Styling: Bows and Arrow Hair | Makeup: Rachel Gallenberger | Cake: Riot Cakes | Signage: Birch Marie Designs | Wedding Favors: Gourmet Wedding Gifts | Rentals: Anar Party Rentals | Furniture Party Rentals: AKT Made Party Rentals and Custom Furniture | Models: Chis Hicks + Jason Ensign