Venue: Peerless Building
Photography: Danielle Wraith Photography
Planning: Kellie Moore Planning
Menswear Style: Black Velvet Tuxedo
This fun loft wedding proves that you can go with any wedding style at a loft wedding venue. From modern to glam to eclectic bohemian like this one which was created with a macrame backdrop, pampas grass and vintage flatware. And one of the best parts about putting together an eclectic wedding? Well, eclectic essentially means a collection of diverse items so if you want the groom in a black velvet tuxedo with cropped pants and no tie next to the bride in a strapless gown with dusty velvet slippers, then go for it! If you want to use Spanish hacienda plates with vintage glasses and modern gold and white cutlery, throw those on the table (neatly). And lastly, if you want to find an awesome rooftop to take your wedding photos on at the perfect time of day, it will have nothing to do with your eclectic boho theme, but please make sure to do that!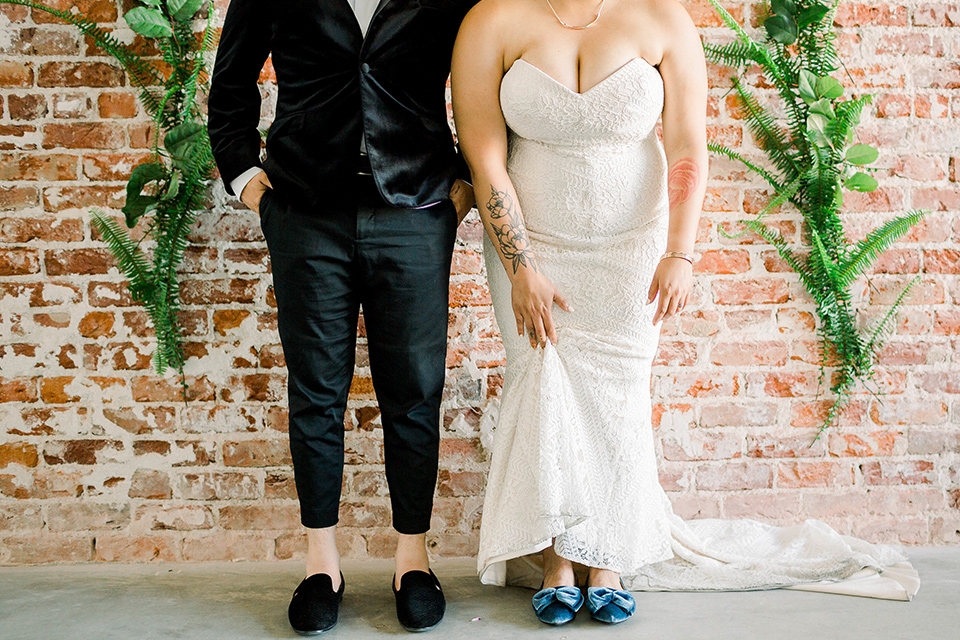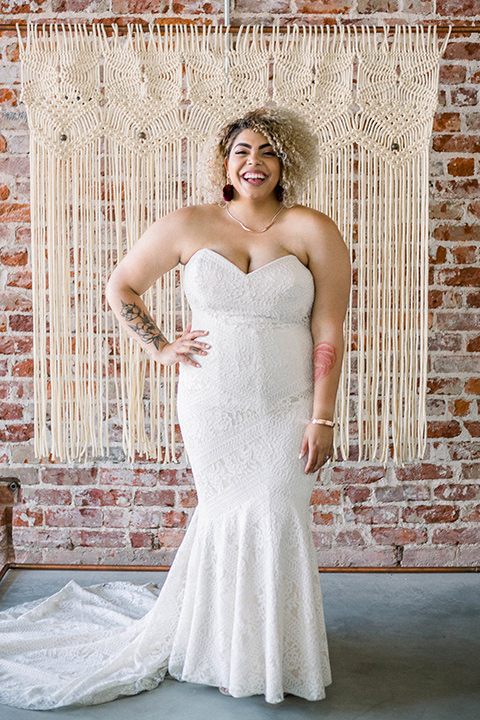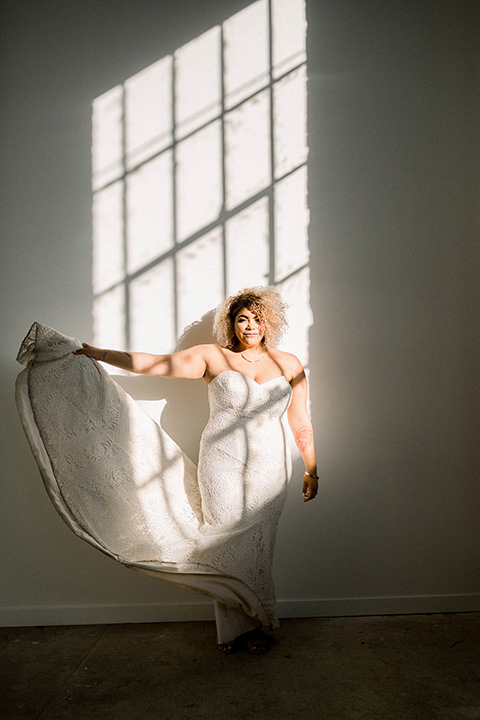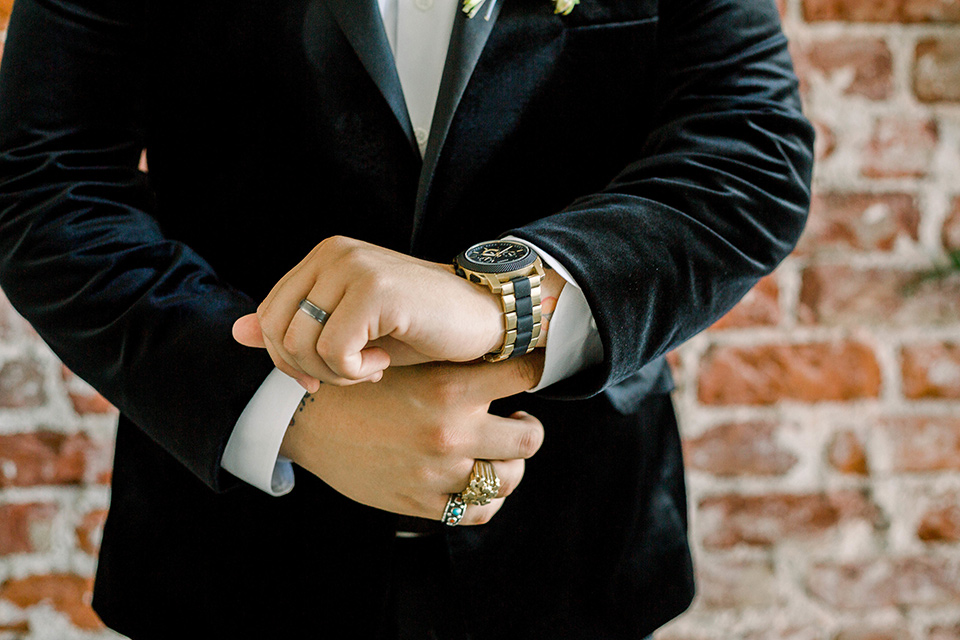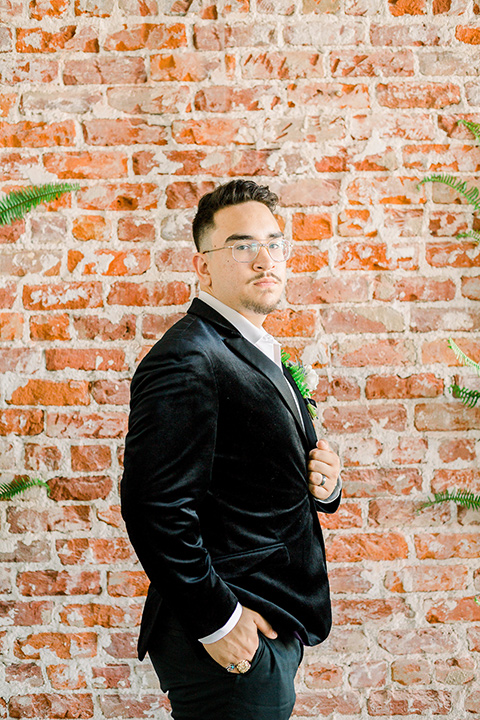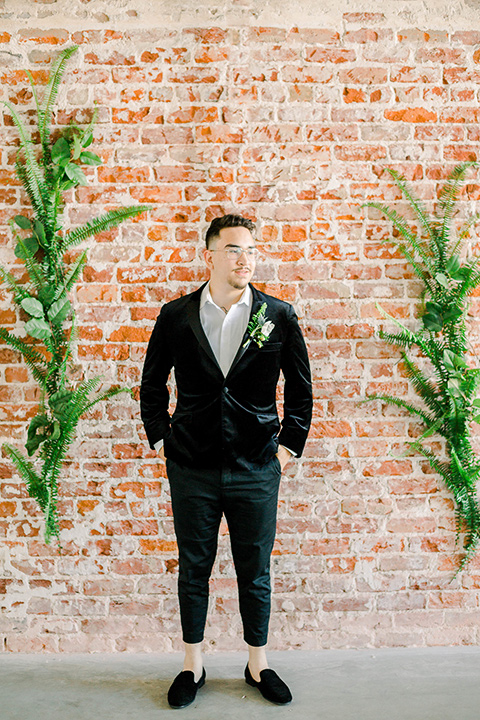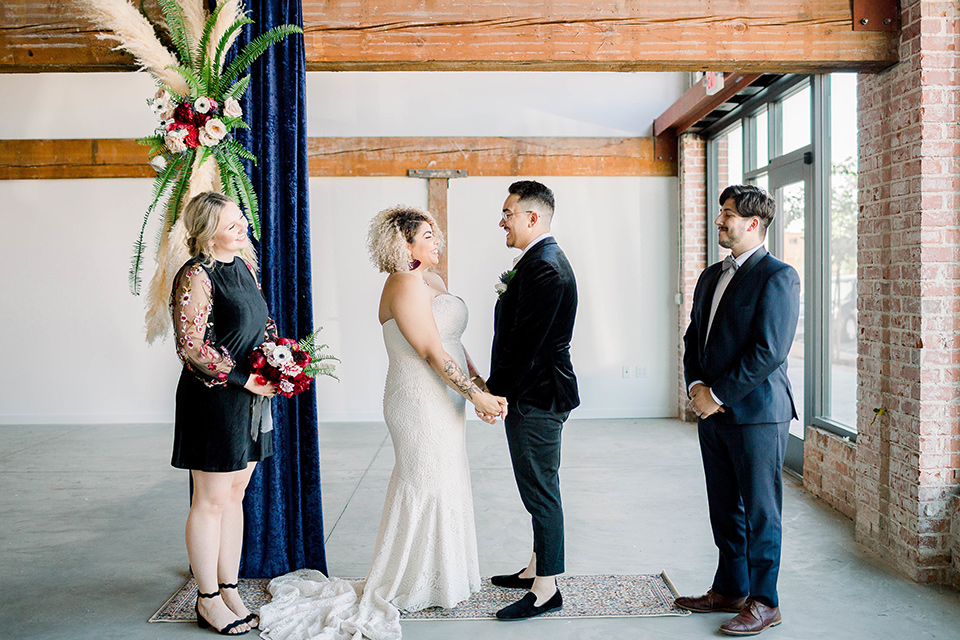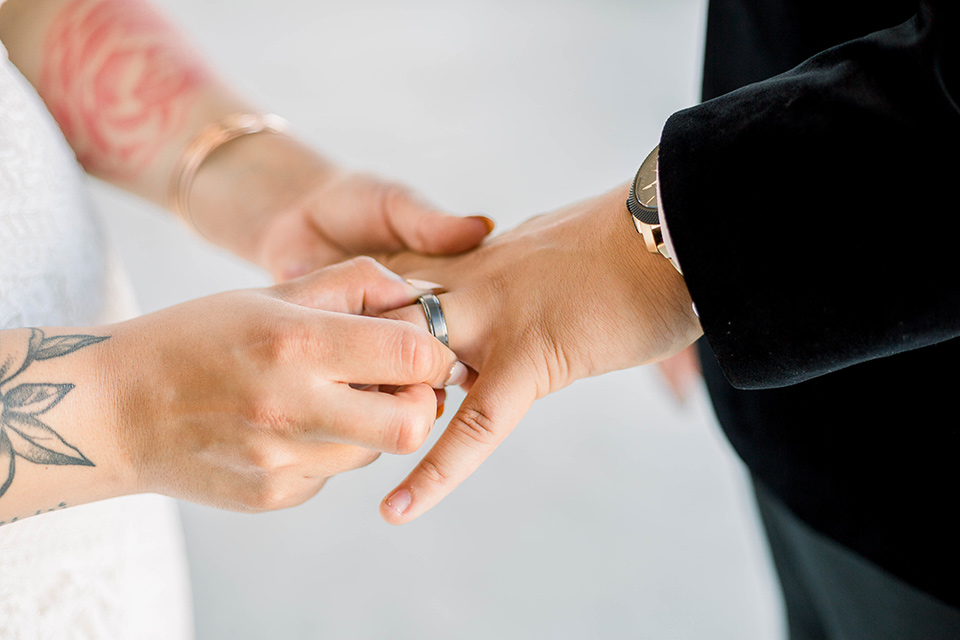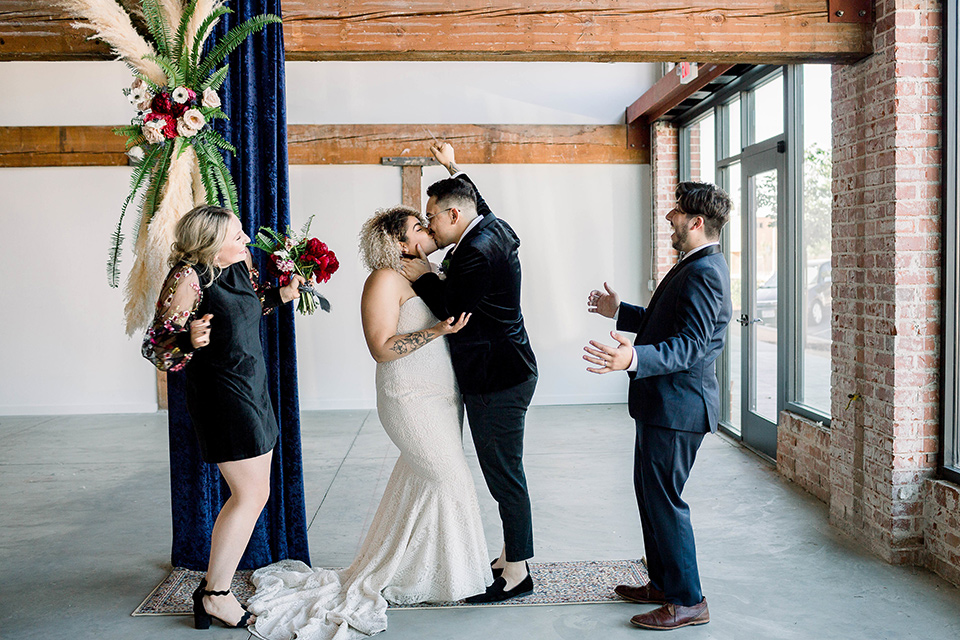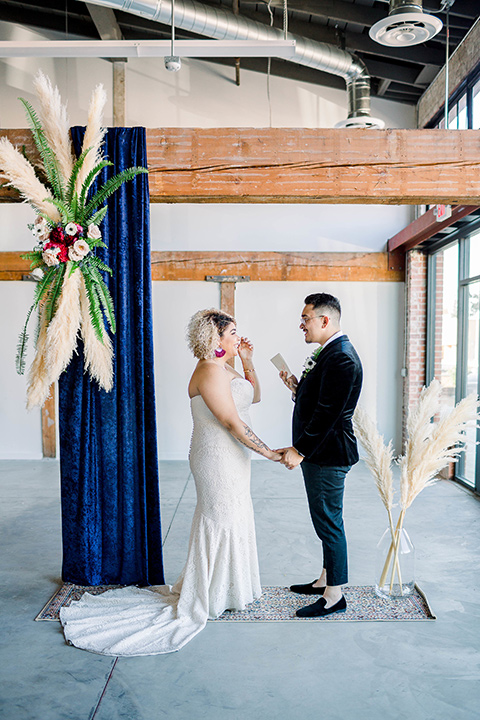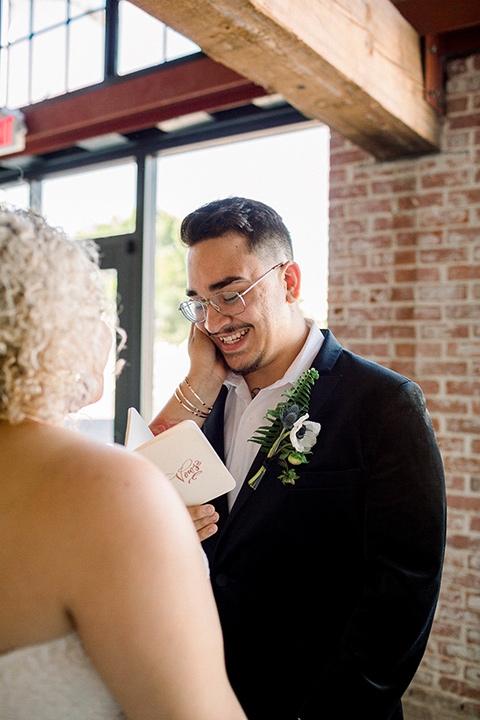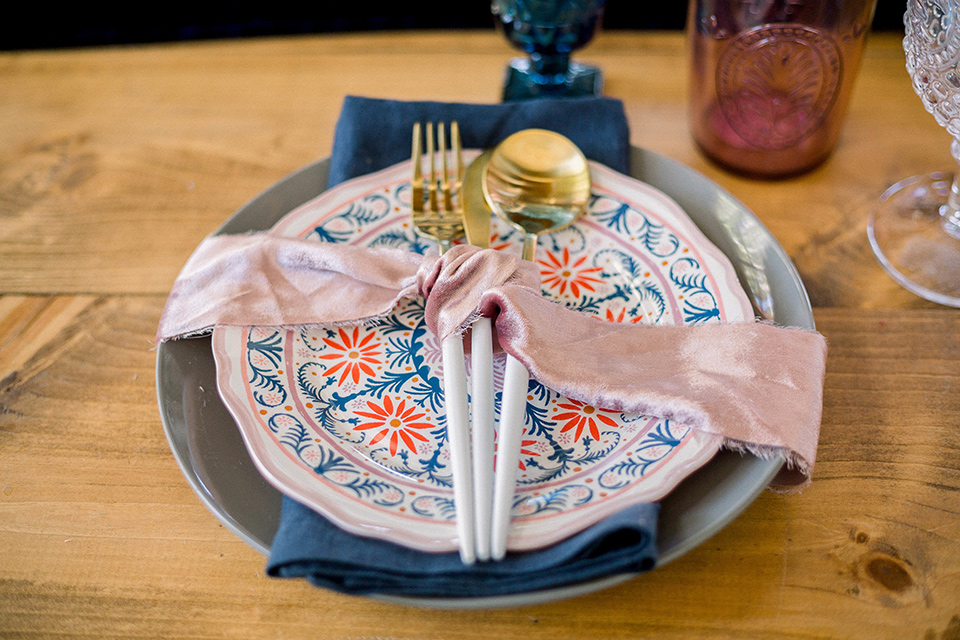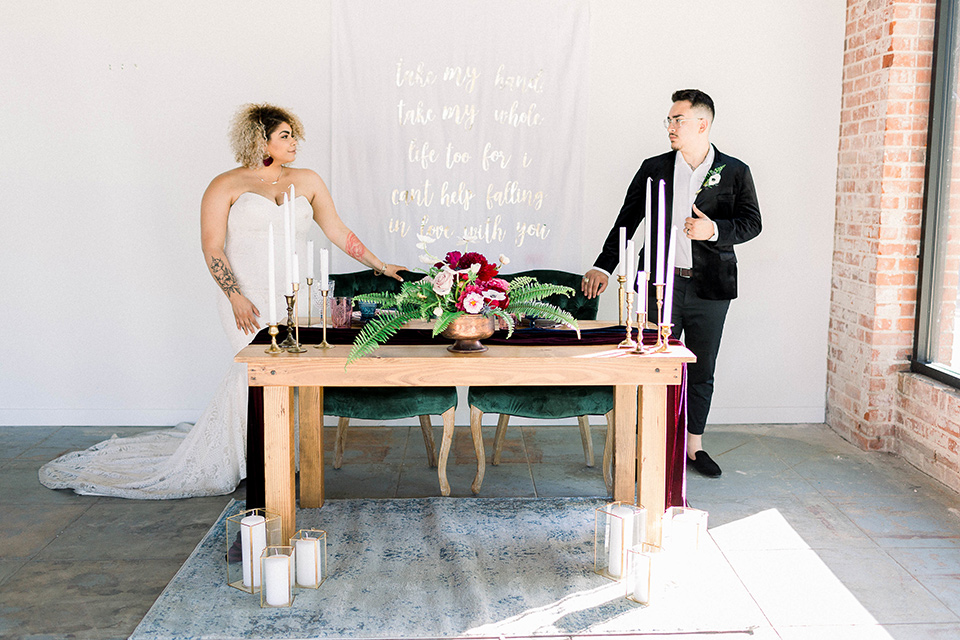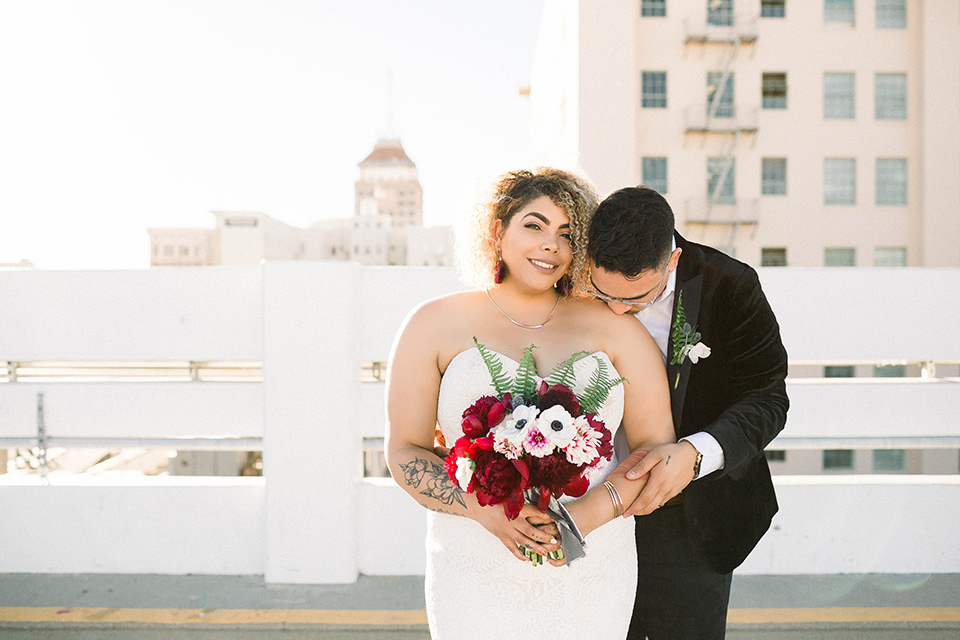 Florals: Picked Floristry | Rentals: Charming Treasures Event Rental