Venue: Highland Country Barn
Photography: Twah Dougherty Photography
Planning: Leilani Weddings
Groom Style: Green Notch Lapel Suit with a black velvet bow tie
We have a shoot for you that will make you green with envy…okay maybe not envy, but if you wear our green suit your friends will be! This gorgeous floral inspired wedding is giving us all the spring vibes you are needing today. With the rose abundant ceremony arch, modern rustic reception table, and fun whimsical venue this wedding could only be paired with fun style. The bride wore multiple styles of gowns to show that you can go traditional, modern or trendy for this design.
Her first look was a romantic ballgown with long lace sleeves and an illusion neckline. Her second look was a fun two-piece modern look with a minimal detailing on the bodice and a soft flowing skirt. The final look was a traditional ballgown with lace cap sleeves and a bow at the waist. What we love most about all these look personally though, is how great our dark green notch lapel suit goes with each of them!
The dark green look is a way to mix classic fit with modern color. The color is deep enough to make your wedding images classic and withstand the test of time, while still being trendy and fashionable. For a fun way to mix it up, add a black velvet or paisley coat with the green pants as a fun reception look!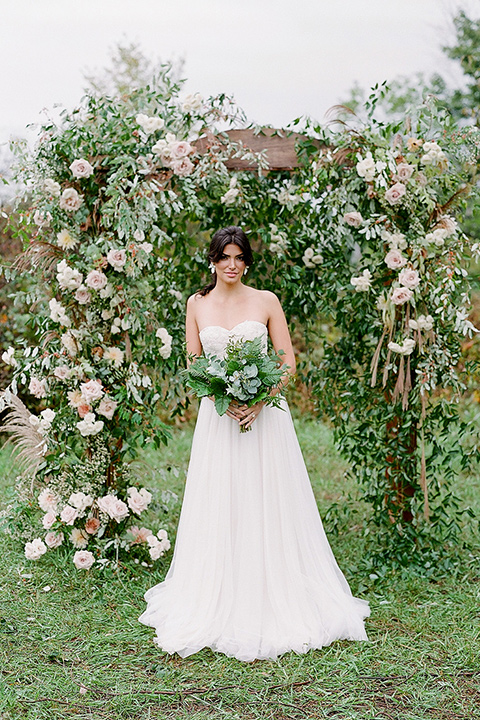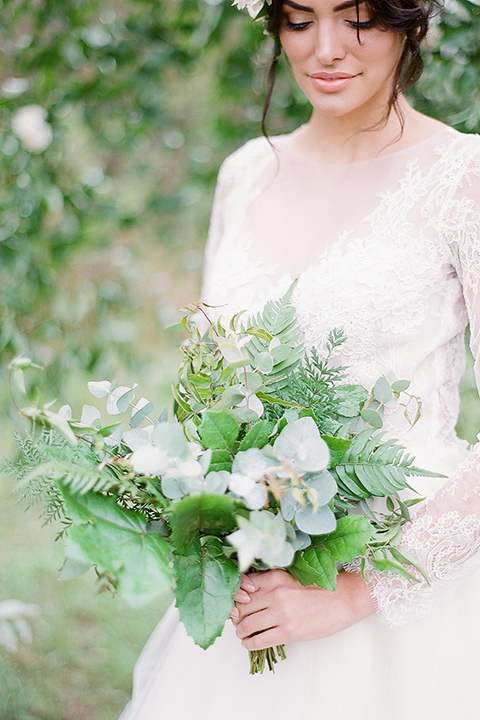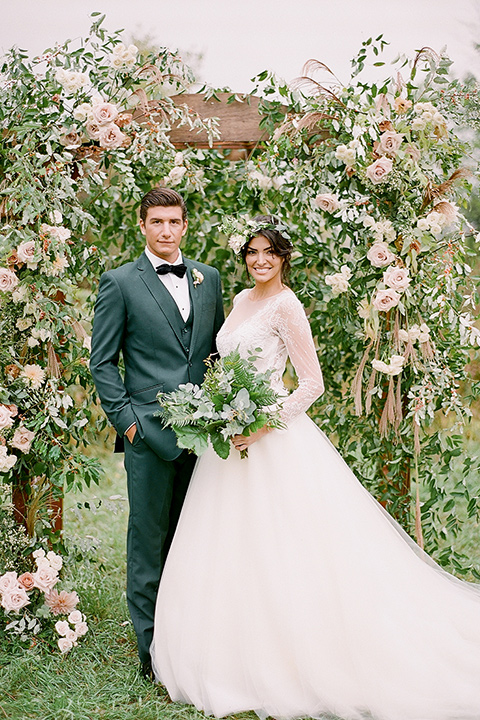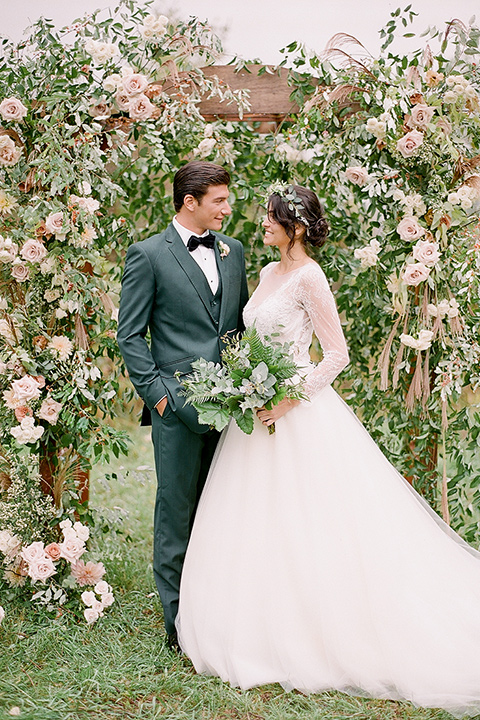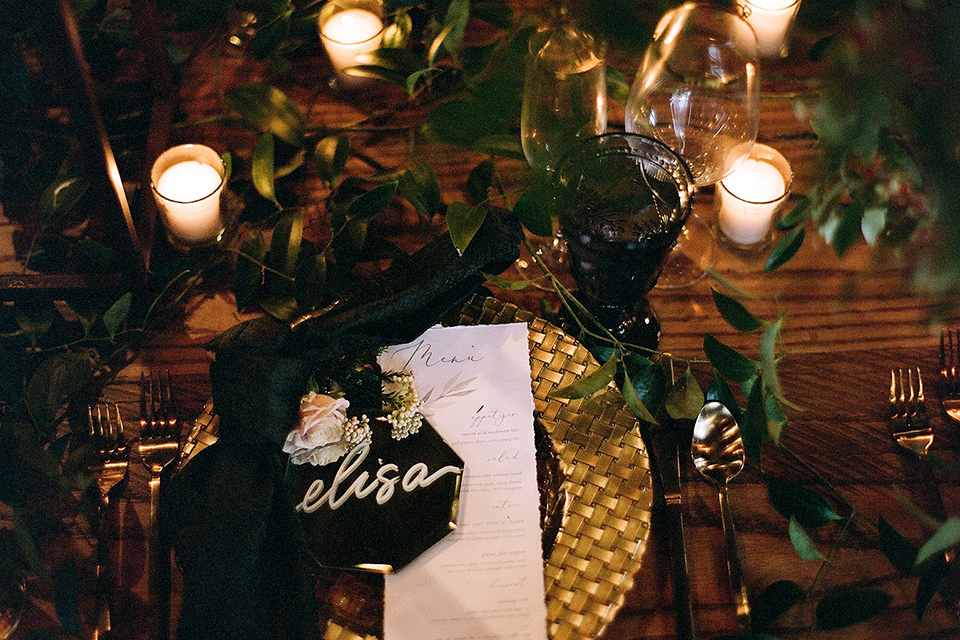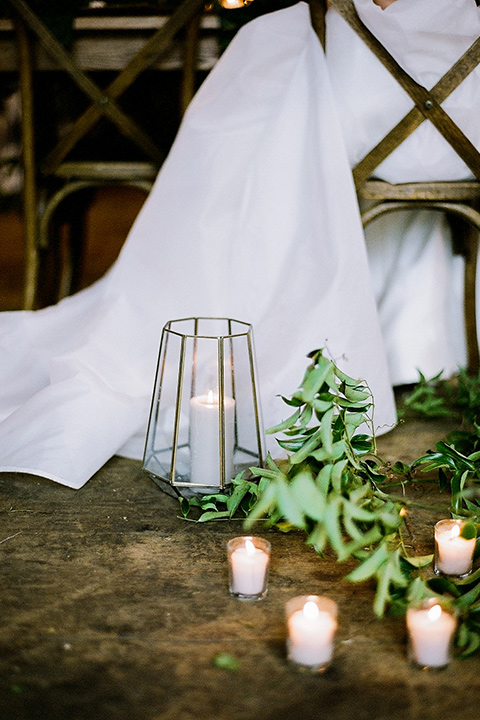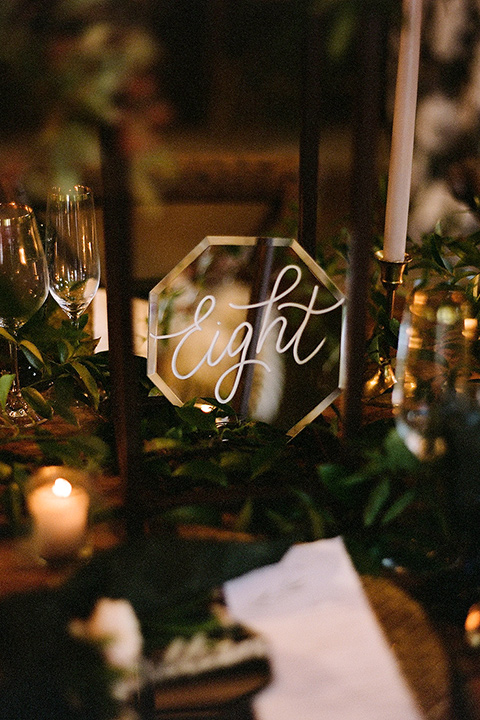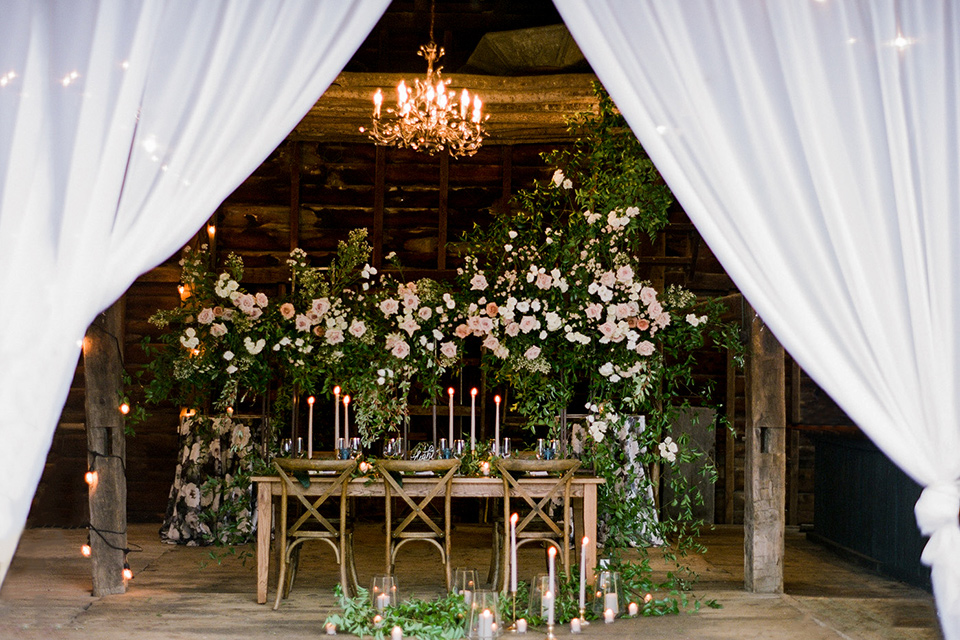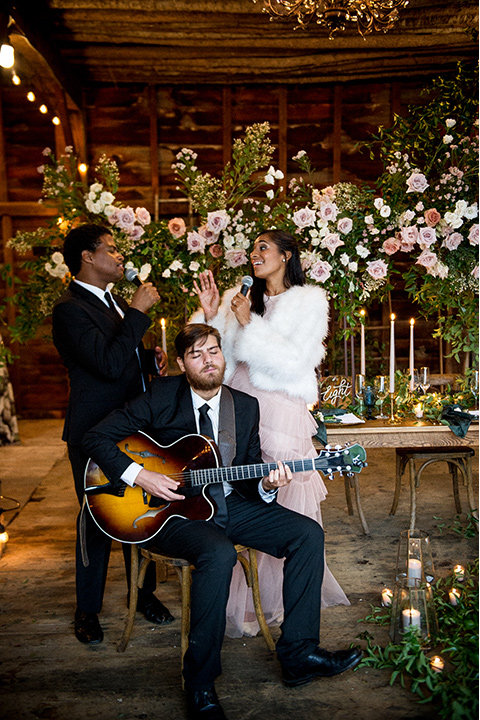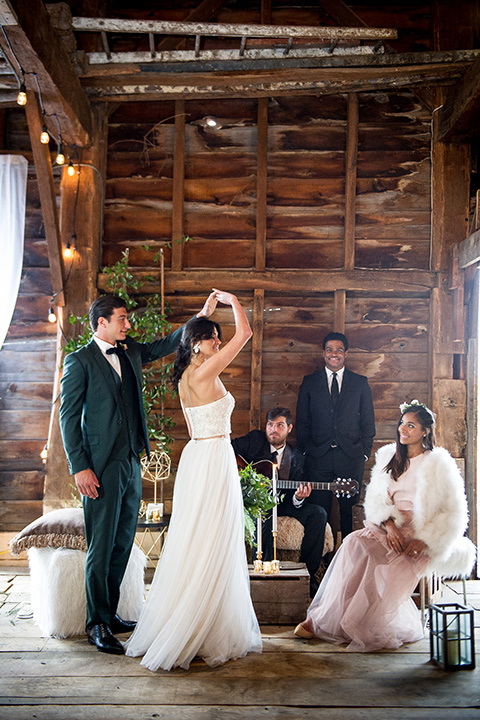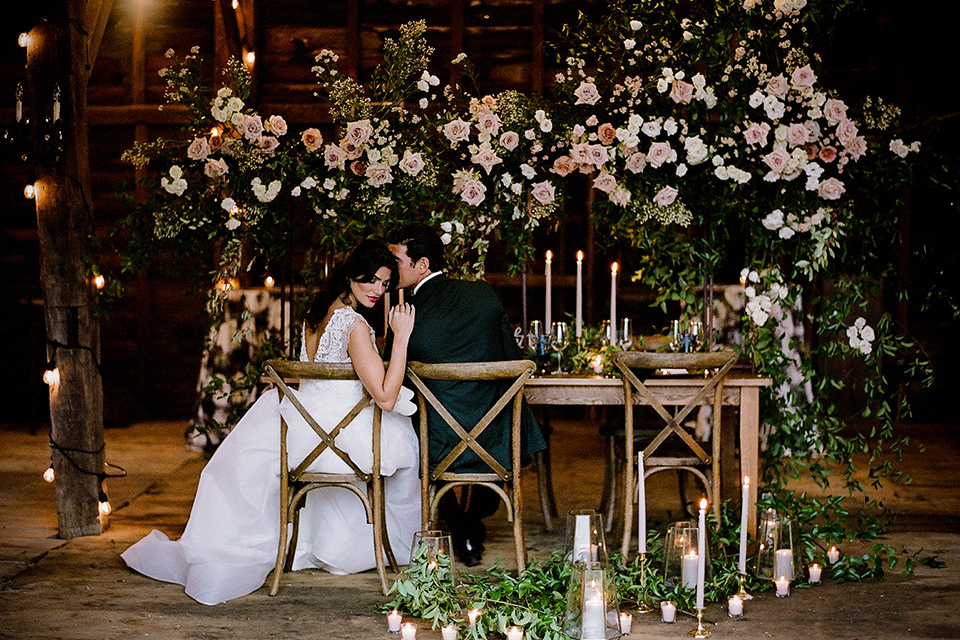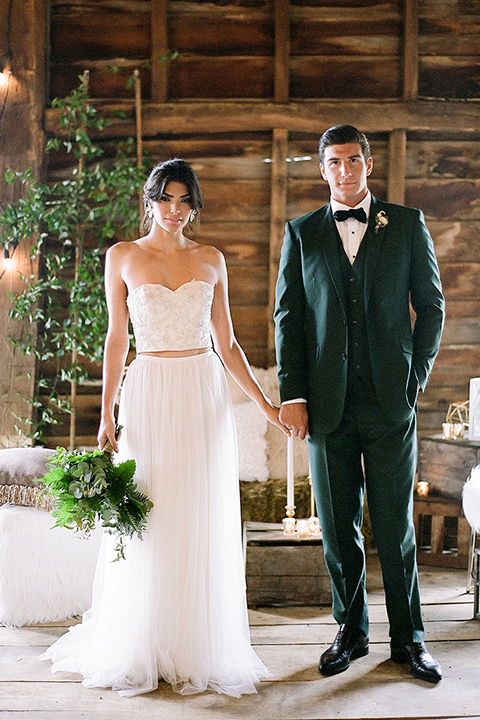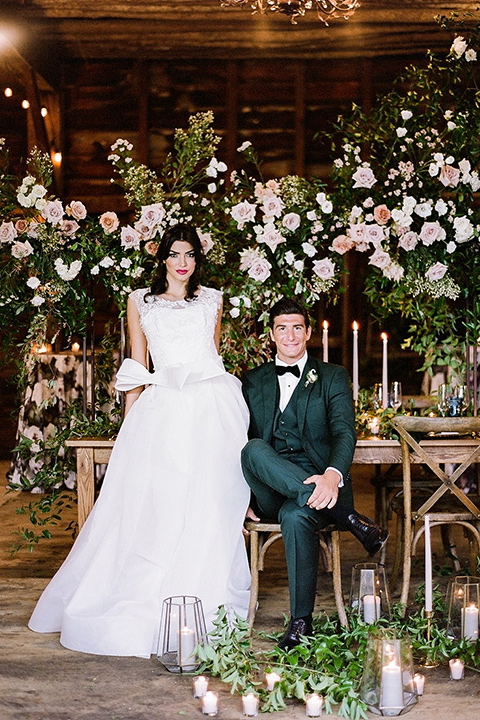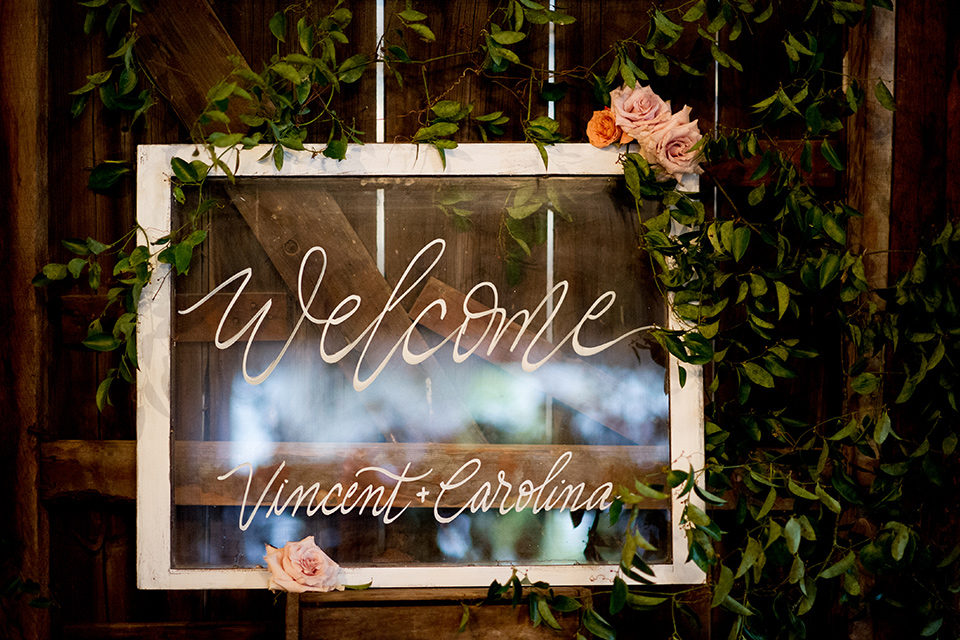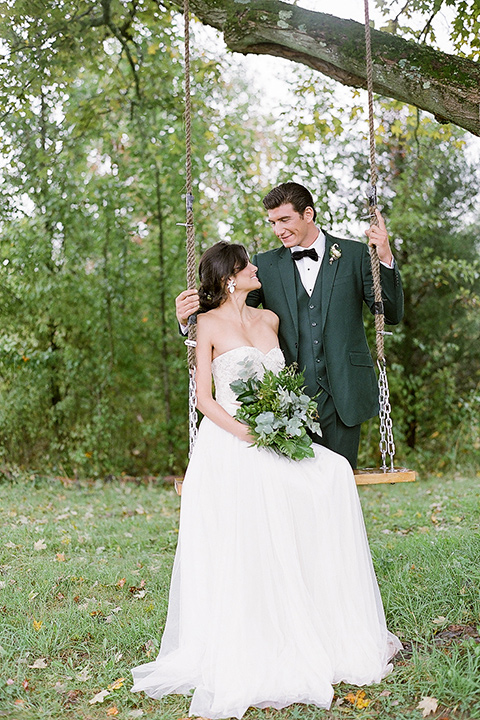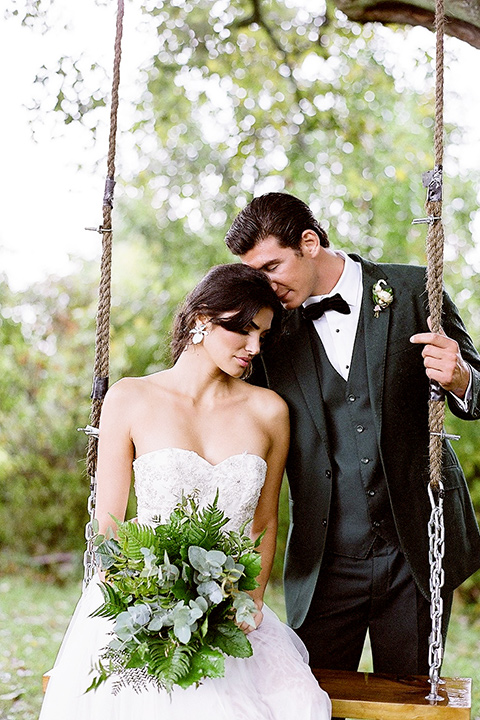 Florals: Designs by Ahn | Lettering: Scout Design Shop | Party Rentals: Durants Party Rentals | Rentals: Elite Tent Rentals | Linens: BBJ Linen | Musician: Andromeda Turre | Bridal Boutique: Jessica Haley Bridal | Makeup: Elle B Makeup | Groom: Vinny Pasqua