Venue: Palm Springs, CA
Photography: Kai Villanueva Photography
Menswear Style: Black Notch Lapel Performance Tuxedo with a black bow tie
Did you hear that our 2022 Stylist Dropped this week? Well it did and we are here to talk about the stunning and chic photoshoot that inspired our cover!
When photographer and mastermind, Kai Villanueva, came to us inquiring about a tuxedo for a Palm Springs Elopement in the desert we knew it was going to be good…we just didn't know is was going to be mouth-dropping-to-the-floor-and-can't-get-it-back-up-good! (Yes, we know that was a long hyphenate).
This elopement shoot could only be described as city chic oasis in the desert, and we are here for it. Simple, yet dramatic, this elopement goes to show you don't need to go crazy to have confetti-releasing style. The bride wore two looks, one a white pant suit with a lace bralette and heels. Her look was brought together with a long veil and fun retro sunglasses. Her second look was a gorgeous white mini-dress with an off the shoulder-billowing sleeve detail. This look she paired black oversized sunglasses and her long veil.
The groom wore our Black Notch Lapel Performance Tuxedo by Michael Kors. With stretch material and COOLMAX® technology this tuxedo is perfect for desert moments and beyond! We love that he kept his look black tie chic with simple (yet modern) black bowtie and black oxford shoes.
With their sweet puppy dogs and vintage convertible, this elopement stole our hearts and immediately when we saw it and have been drooling over it ever since. Thank you Kai Villanueva Photography for letting us be apart of your creative genius. This inspo was the perfect moment to be on the cover for our 10th edition of Friar Tux's Stylist Magazine.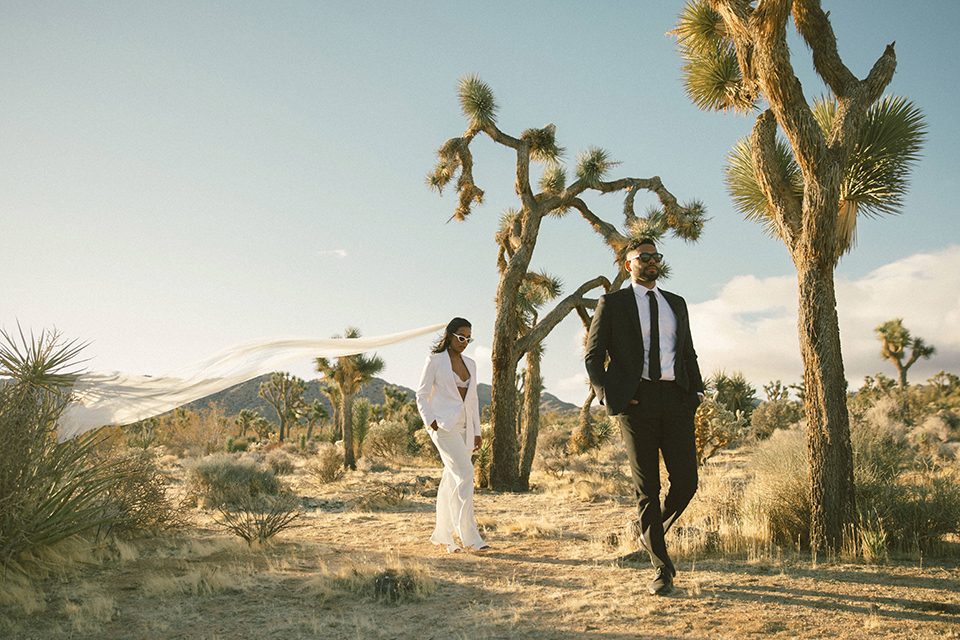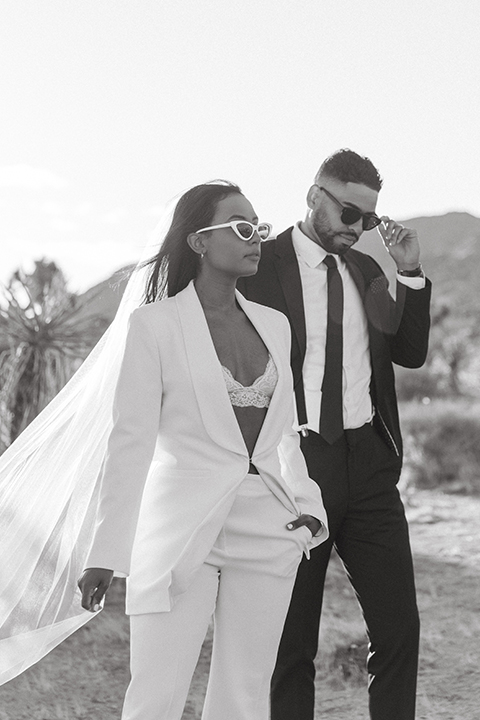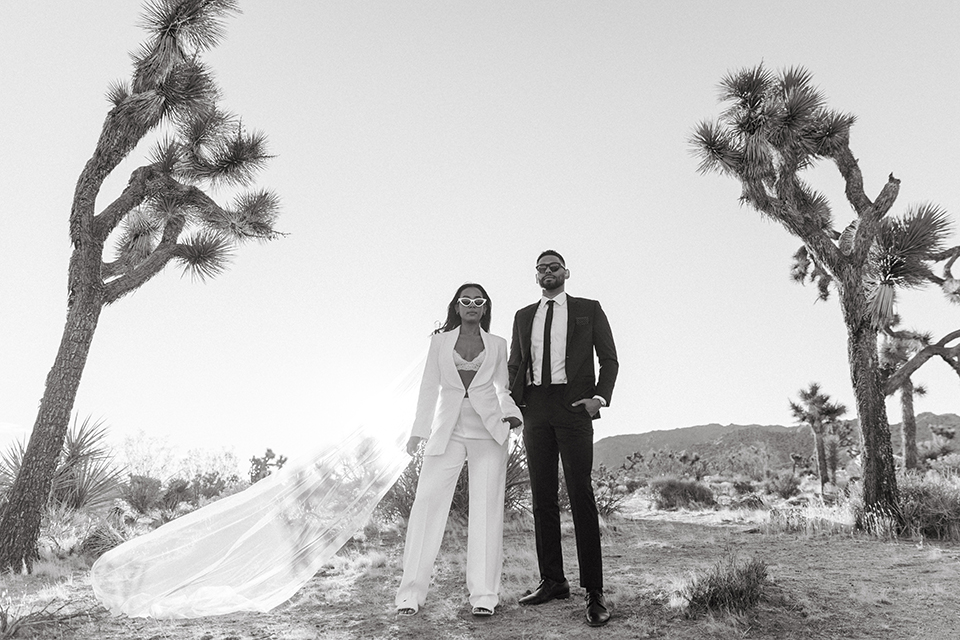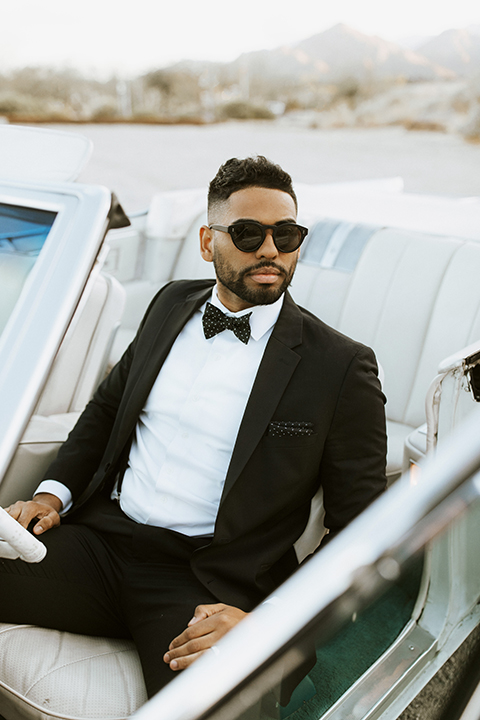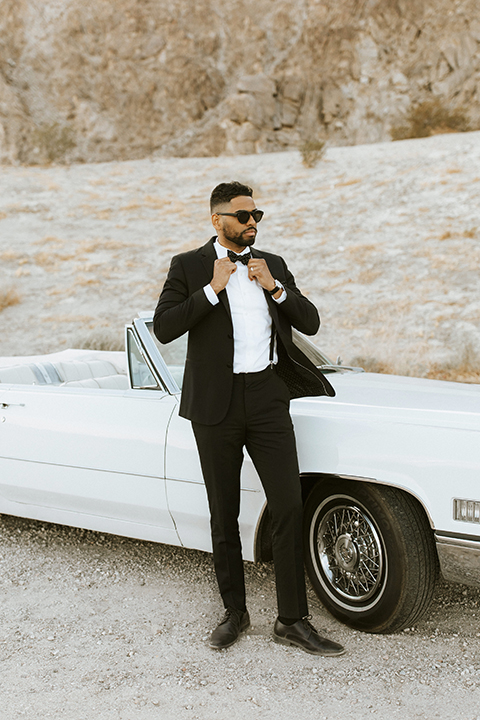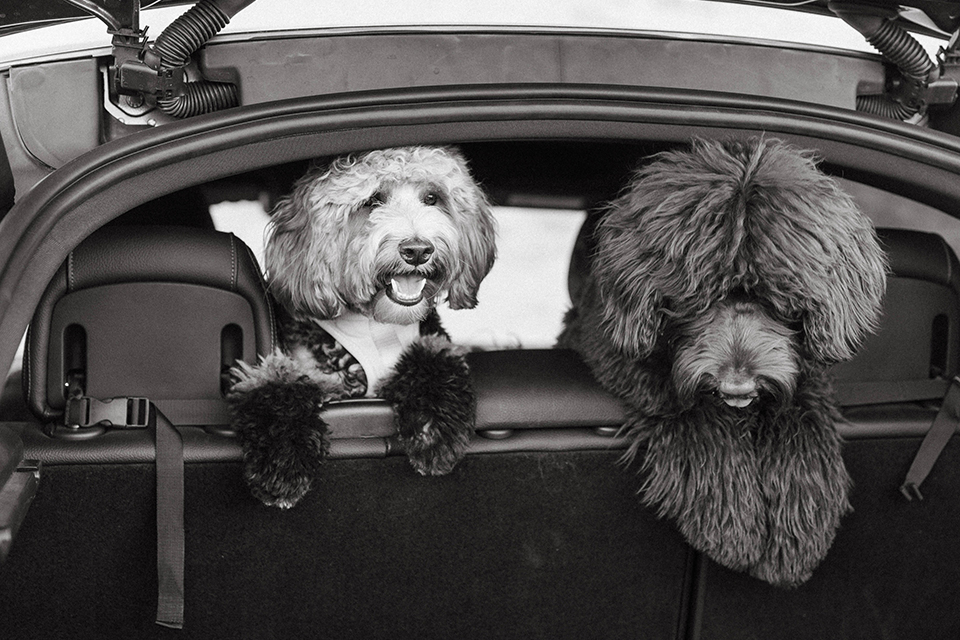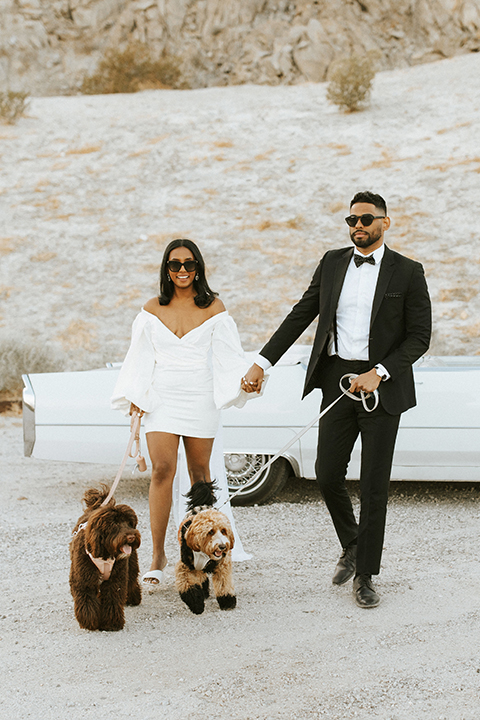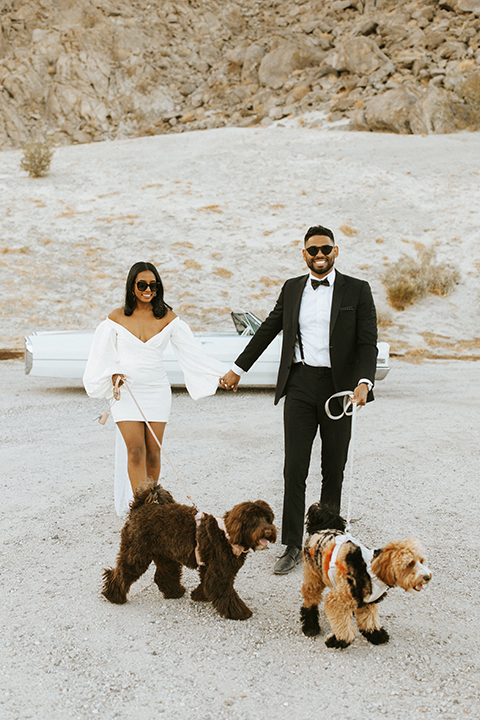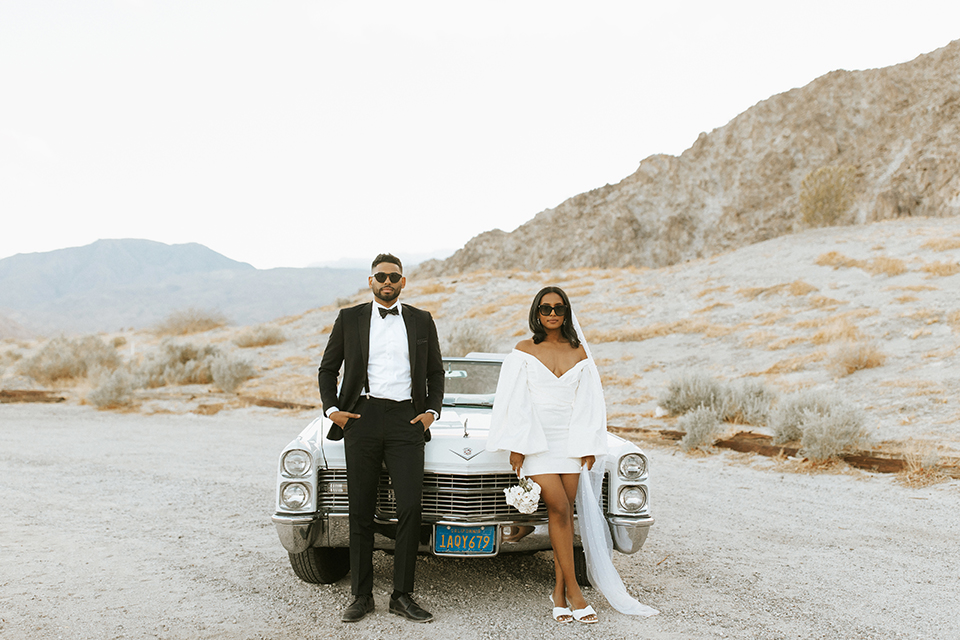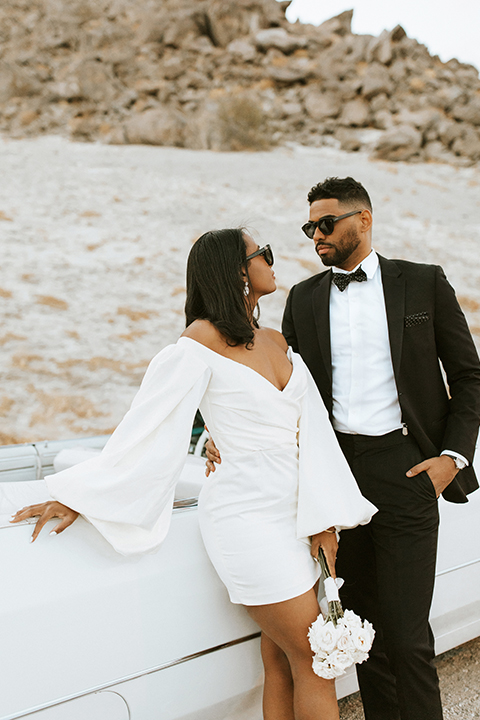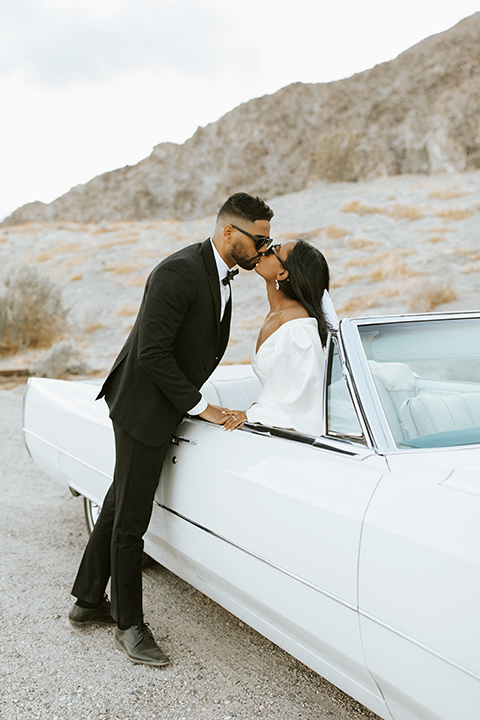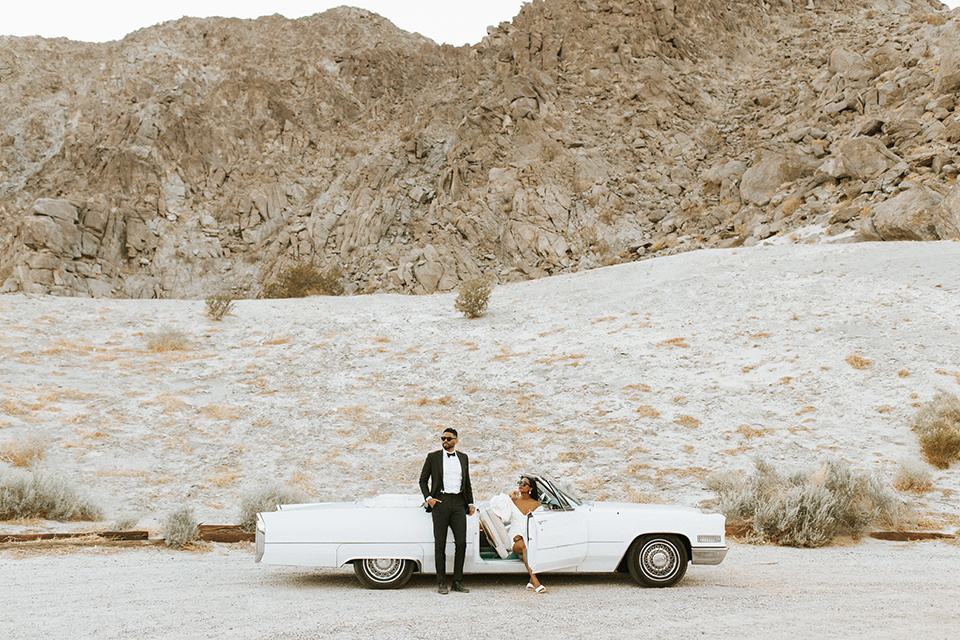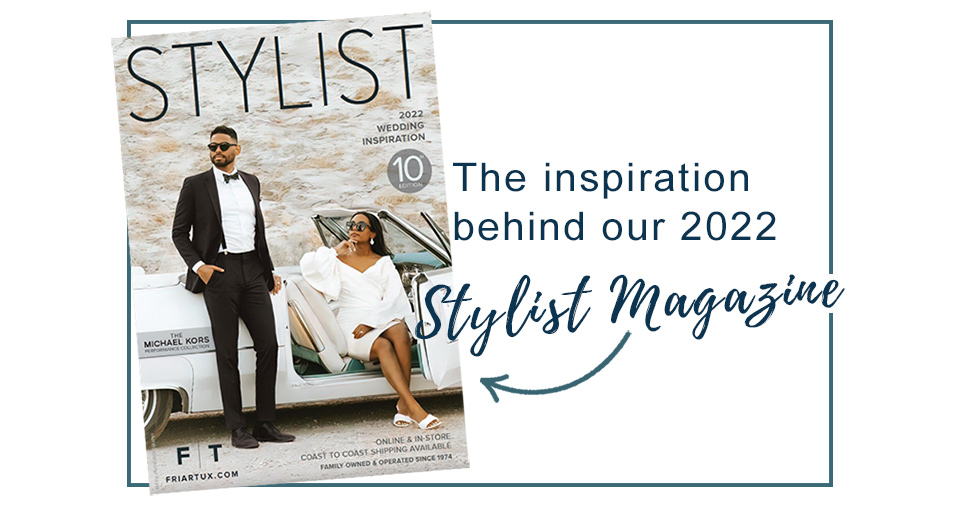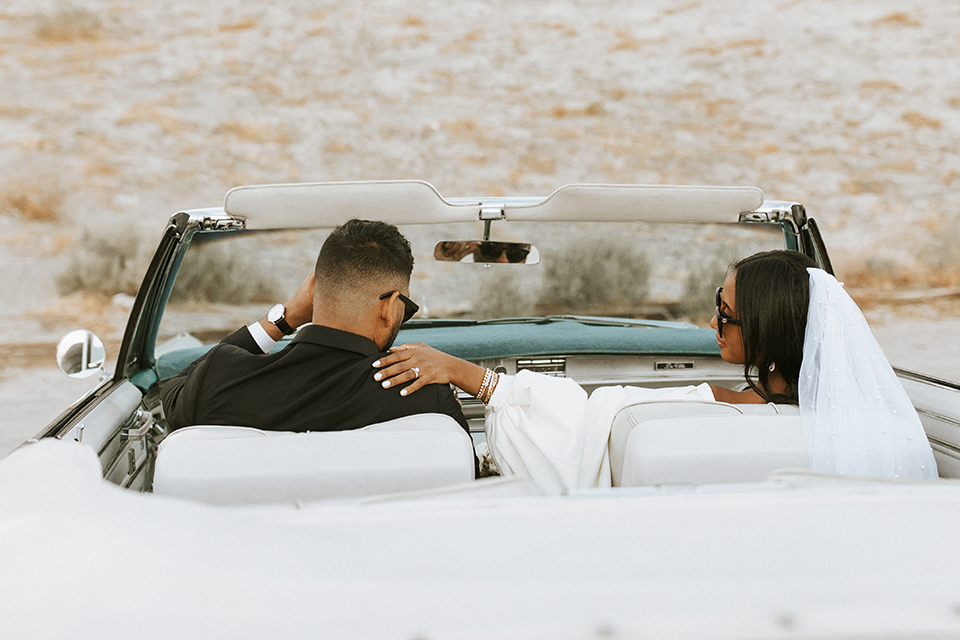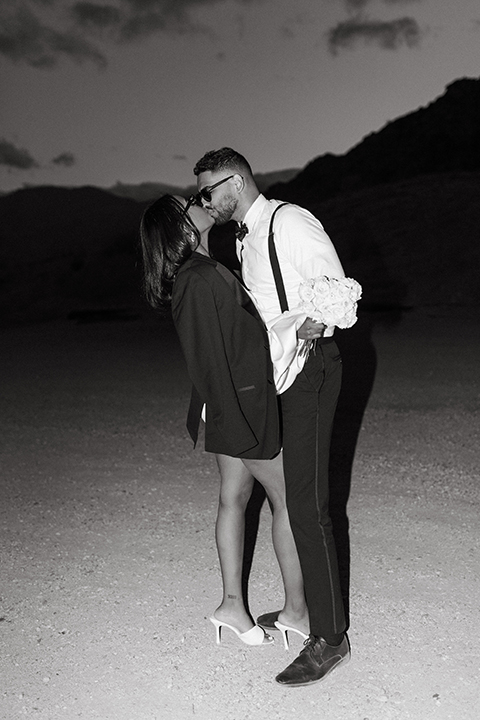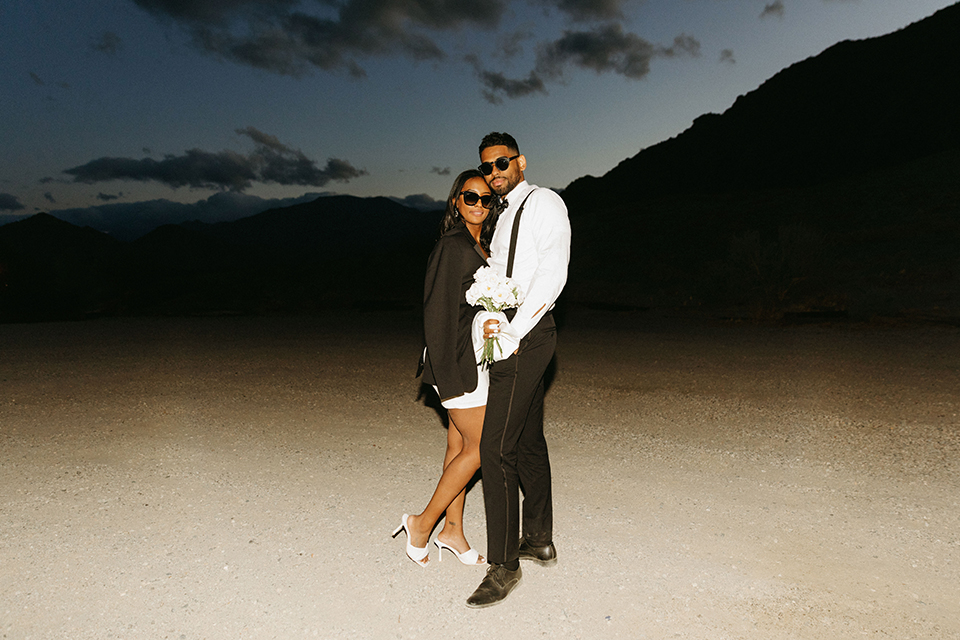 Dress: House of CB Bridal | Bride: @xtselote | Groom: @therealastill