Photography:Lily Tapia Photography | Sun & Sparrow Photography | Jenna McElroy Photography | Ether & Smith Photography | BYC Photography
Here at Friar Tux we are the first to admit we have a big obsession with velvets.  The chicness, the luxury, the versatility…our collection of velvet tuxedos are swoon-worthy.
From a classic black tie look, rustic bohemian, or romantic Parisian velvet tuxedos can mold into any wedding or event style you are looking for.  Thinking velvet it too bold for the I-do moment?  Well, why not switch into a velvet coat for a fun reception look to dance the night away in?!
This collection comes in black, royal navy, burgundy, gold, and green.  Come with us as we show off just some of the uber fun ways to wear this stylish fabric.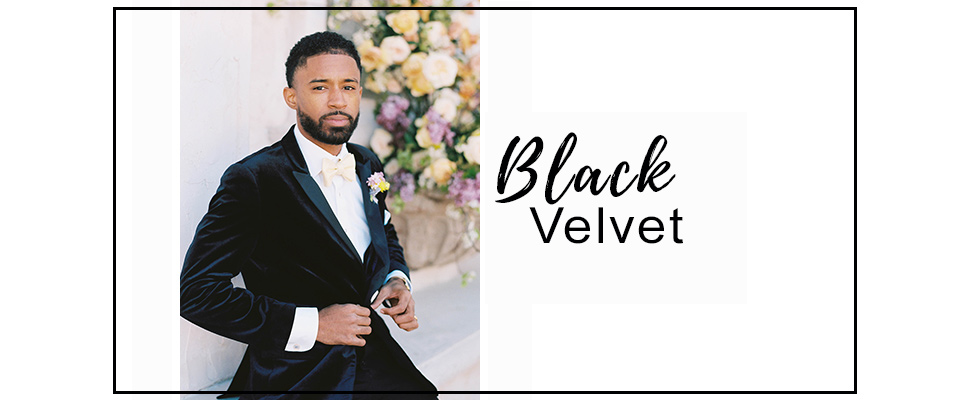 The black velvet tuxedo is a modern twist to the class look.  The fabric is subtle but photographs luminously, giving it just the right amount of eye-catching fashion.  For this non-traditional fairytale wedding we love how the groom's black velvet tuxedo contrasts and enhances the light lavender tulle of the bride's ballgown. 
He went bold, by pairing his look with a yellow bow tie and boutonnière.  Showing that you can still play with colors and tones with the black velvet fabric.  Or you can keep it simple with a black bow tie and tuxedo shoes.  The ways to style this look is endless.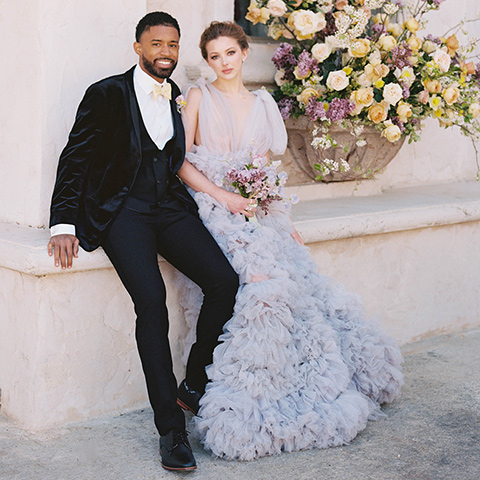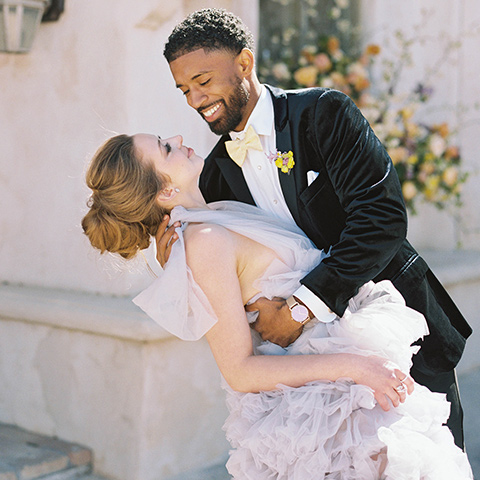 Photography: Jenna McElroy Photography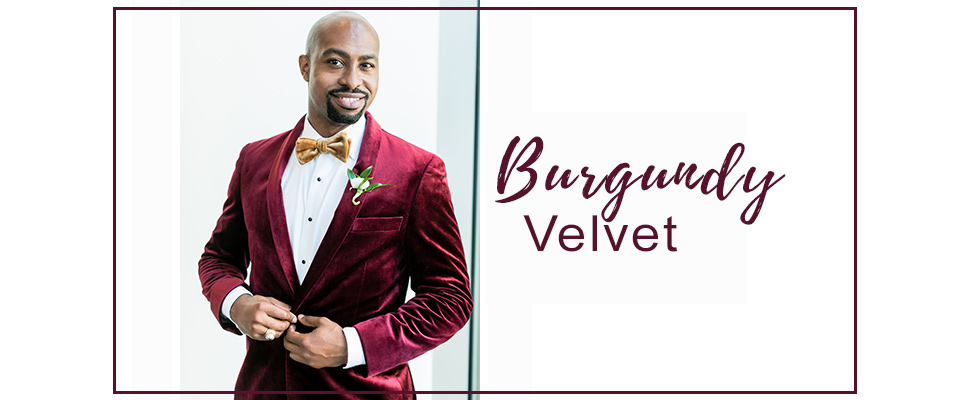 Now, the burgundy velvet may be one of the most versatile garments we have here at Friar Tux.  With simple accessory changes this tuxedo goes from story book chic to desert bohemian.  With it's deep rich color and shine this tuxedo is a pure perfection.
Below this groom wore his burgundy look with classic black pants and black satin skinny tie.  We love how the color pops against the Yosemite snowcapped valley for this whimsical elopement.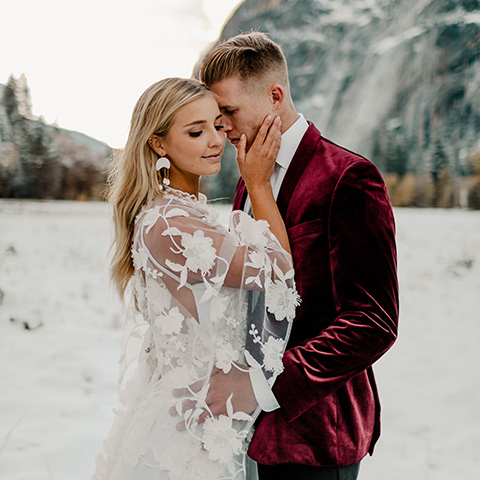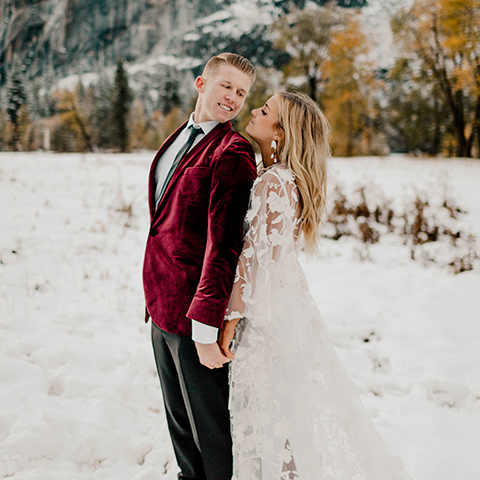 Photography: BYC Photography | Alice McLain Photography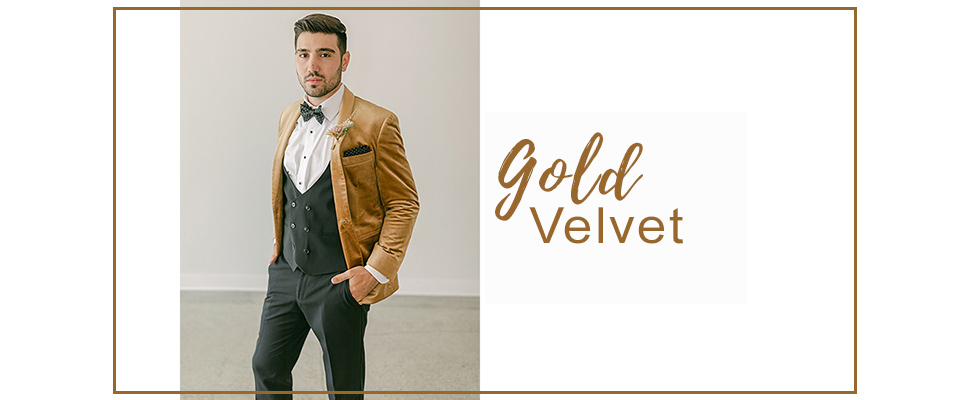 This look takes the gold across the board! (Okay, yes, we know that was a cheap pun for the gold velvet tuxedo) The radiance of this color fabric is pure perfection.  Pair this tuxedo coat with tan pants for a more boho/summer inspired look or pair with black pants like this groom did for a more rooftop wedding chic look.
We just love the way this tuxedo pops with the sunset behind them.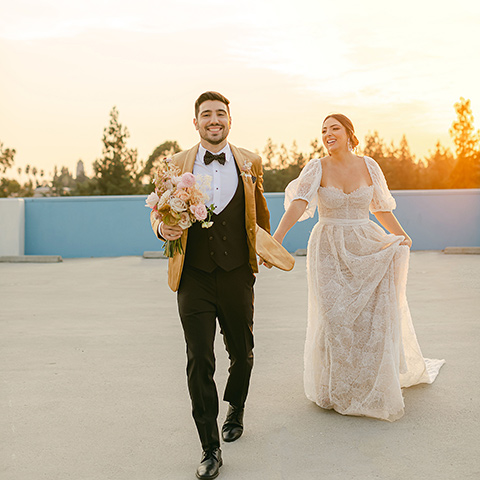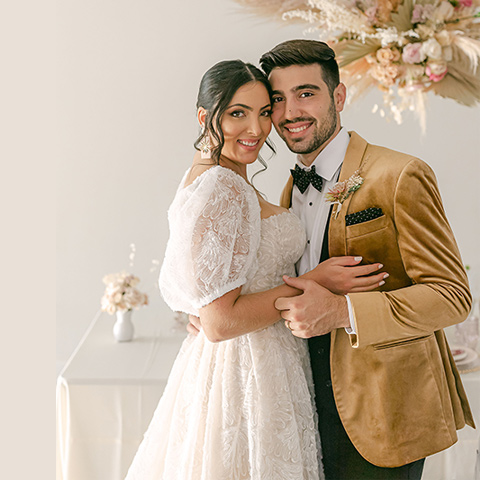 Photography:Lily Tapia Photography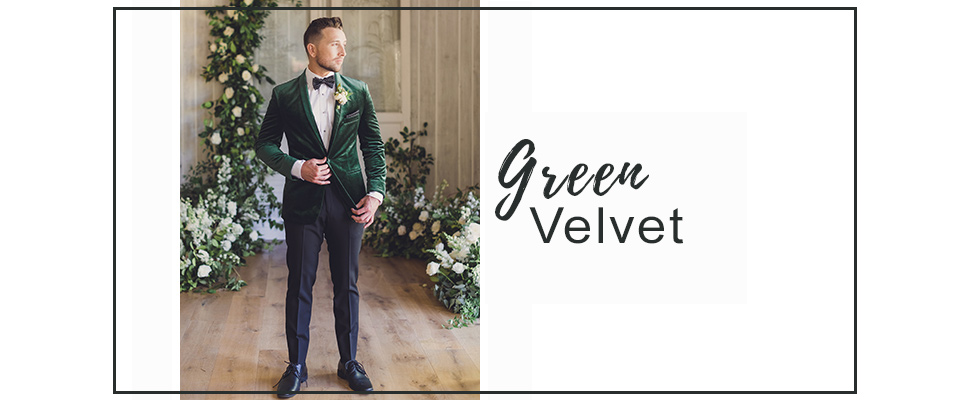 Magic, pure magic.  That is all we have to say out the green velvet tuxedo.  When it came to creating this particular tuxedo, we spent months making sure we had the perfect shade of green.  We wanted it to be bold, but understated.  Romantic, yet trendy.  And we think we got it right (biasedly of course)! 
For this shoot with Bowties & Bouquets we paired the green velvet tuxedo with a pair of black pants and a polka-dot bow tie.  Mixing classic and modern accessories to create one unique look that worked effortlessly perfect for this Edwardian inspired wedding.
See more of this wedding inspo on our blog post: Edwardian Black Lace Wedding Inspiration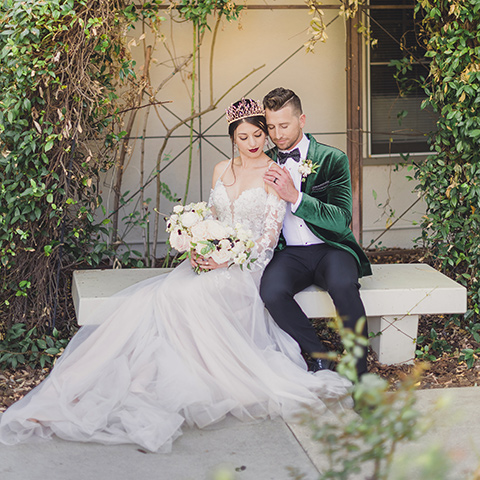 Photography: Sun & Sparrow Photography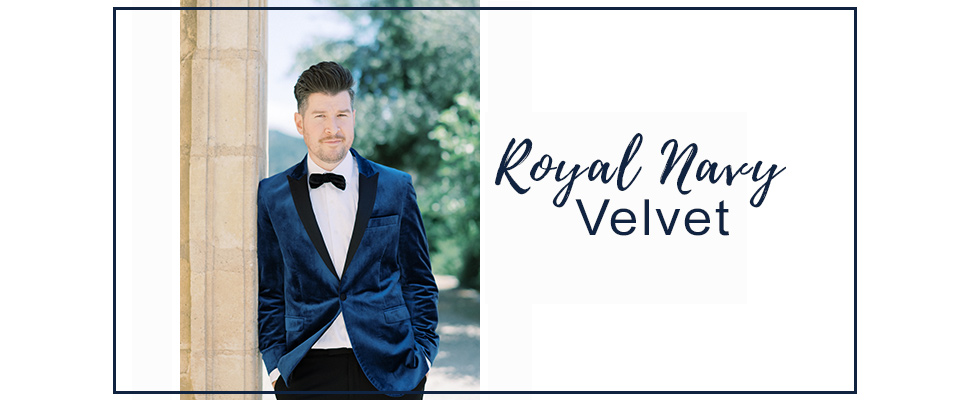 Now this baby is called royal navy for a reason.  Look at how freaking luxurious this coat is!  With its hypnotizing color and shine, this look for that unique person who wants to be bold on their wedding day or event.  What makes this look truly unique is the black peak lapel, making it different from most of the velvet collection.  This lapel allows it to be paired seamlessly with black tuxedo accessories to create one fairytale-charming look.
Just see below with this dreamy wedding inspo.  Want to see more of this romantic moment from Amorette Events Co.?  Head to our blog post: Dreams Do Come True at Sunstone Winery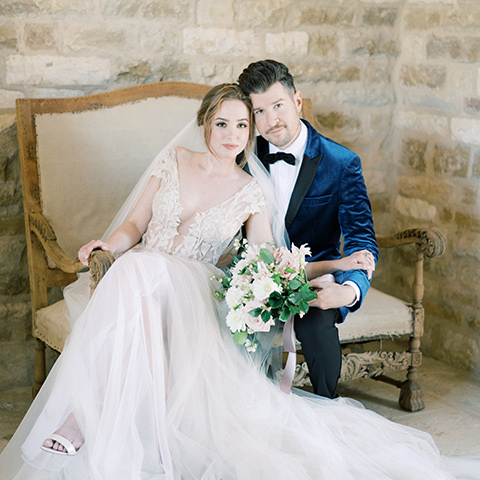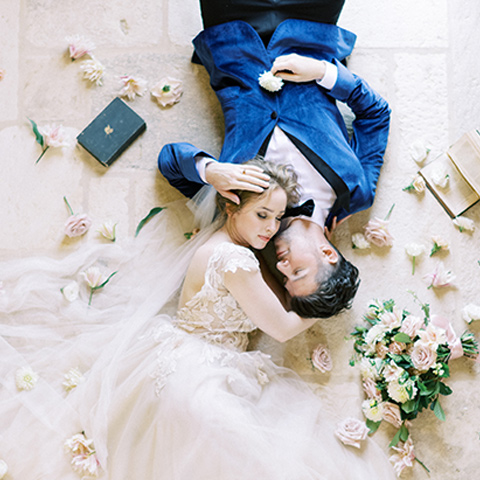 Photography: Ether & Smith Photography
Did you know we also carry velvet bow ties?  Oh yeah!  These little pops of perfection are a great way to enhance any style. 
Not ready to take the plunge and wear a velvet tuxedo, add a pop of a velvet bow tie to your look.  Or maybe have yourself in a velvet tuxedo and the groomsmen in a matching velvet bow tie to keep the look cohesive and fashionable.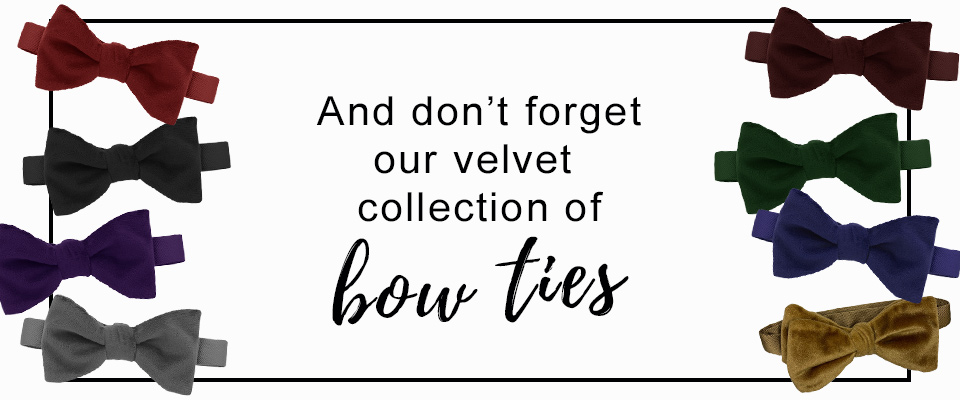 For more style inspo head over to our social channels and see these irresistible velvets in our 2022 Stylist Magazine!