Venue: La Jolla Beach
Planning + Design: Amorette Events
Photography: Lucy Munoz Photography
Menswear Style: Tan Notch Lapel Suit
We are suckers for dreamy beach elopements, especially when those elopements are packed with fashion and romance! This wonderful moment, created by Amorette Events, had a concrete stone table for two on the sand with caramel and amber-toned florals creating a truly unique moment that took our breath away.
The bride wore two different looks: one a mid-length structure gown with gold accents and a long tulle cape. The other a whimsical flowing gown with an almost blue/silver tone to it. We love the lace appliques and illusion neckline. The groom complemented the gowns and scenery by wearing a Tan Notch Lapel Suit, he kept his look casual-cool with no tie and a light brown shoe.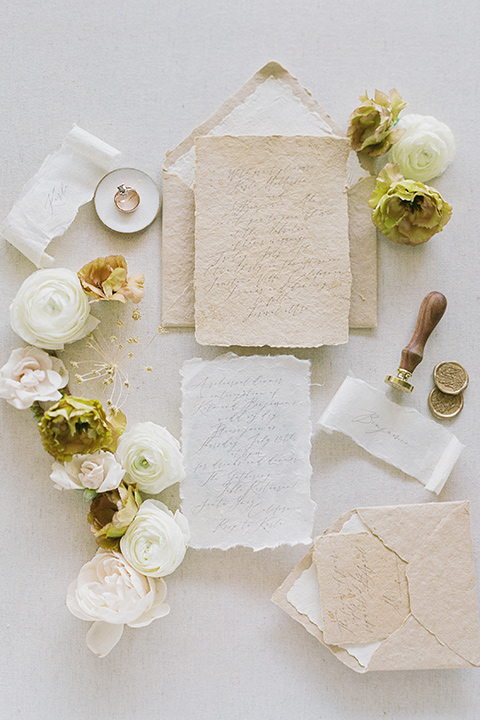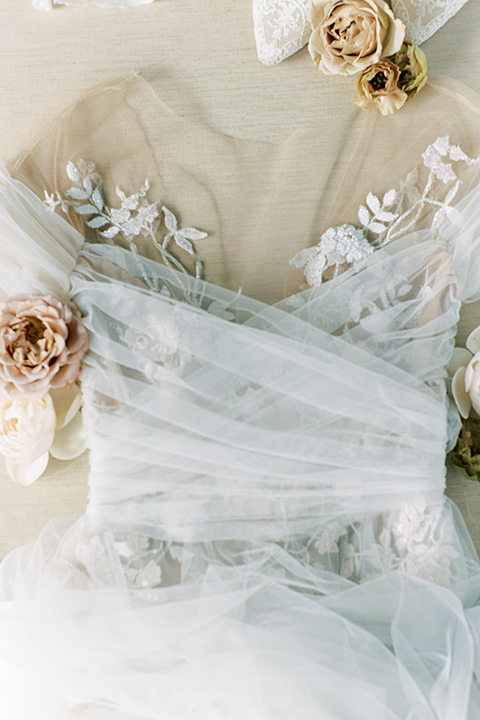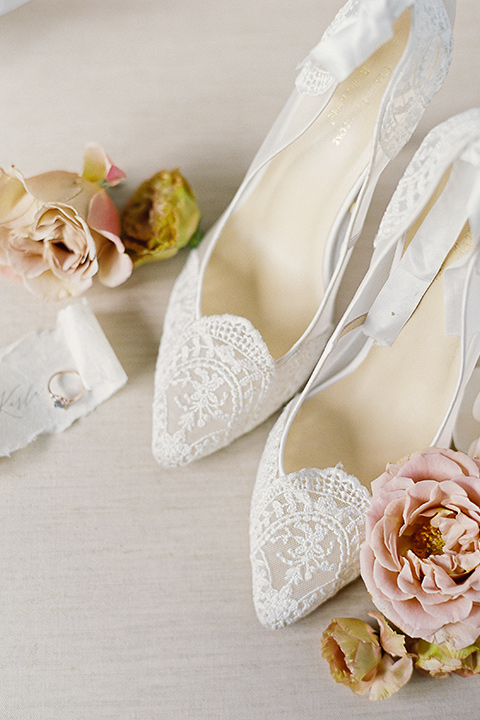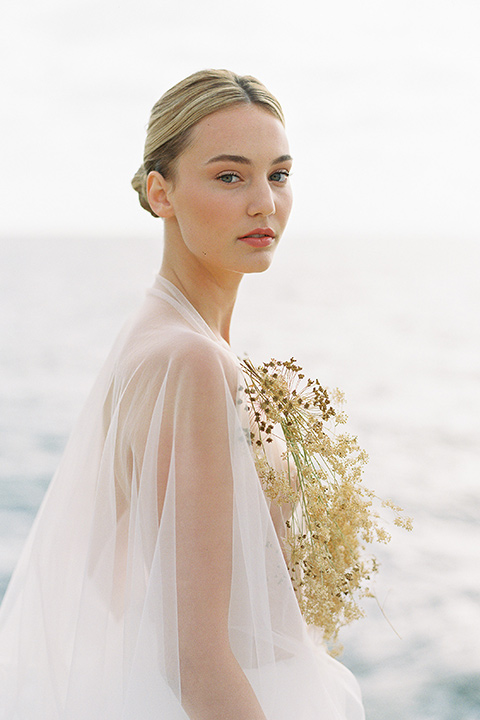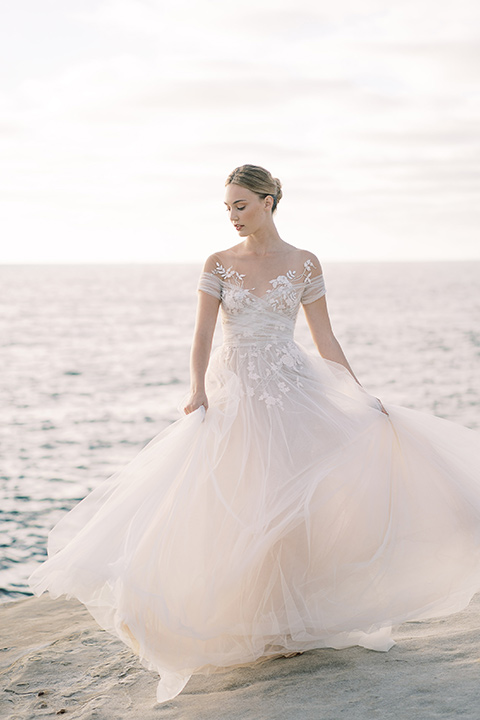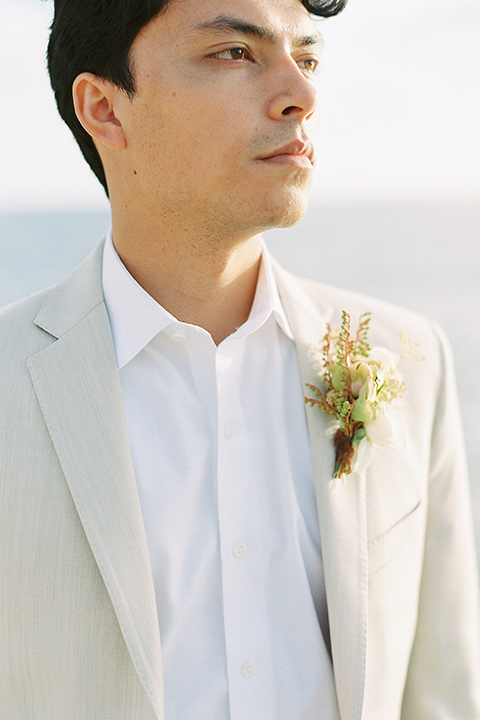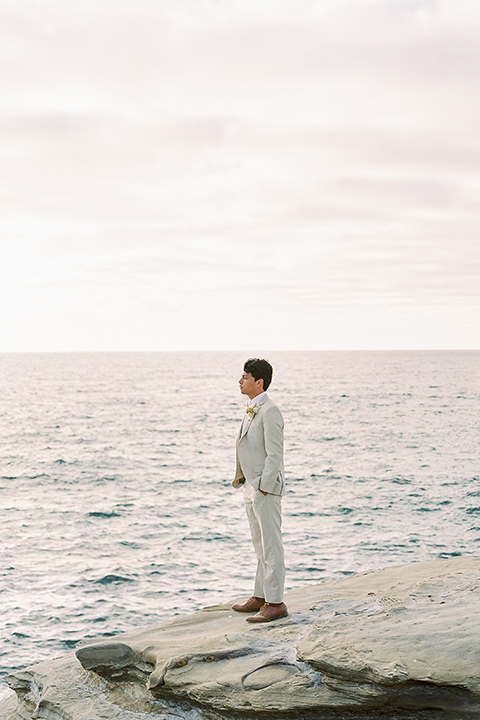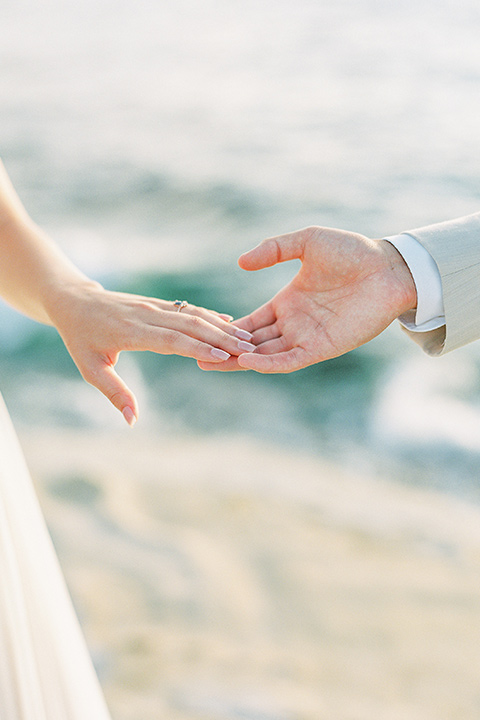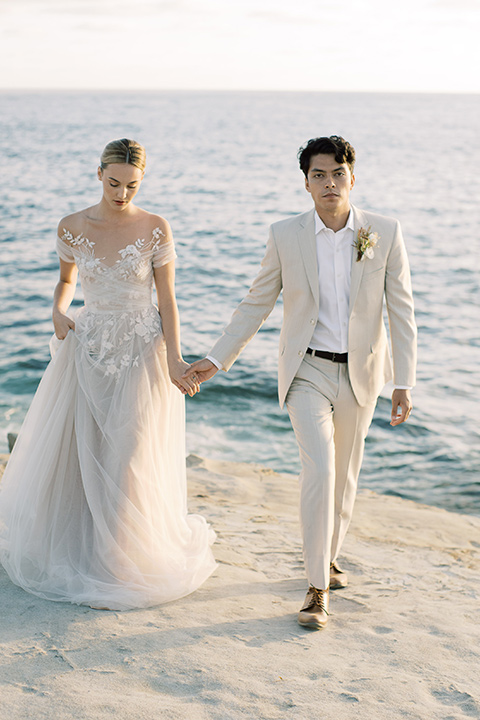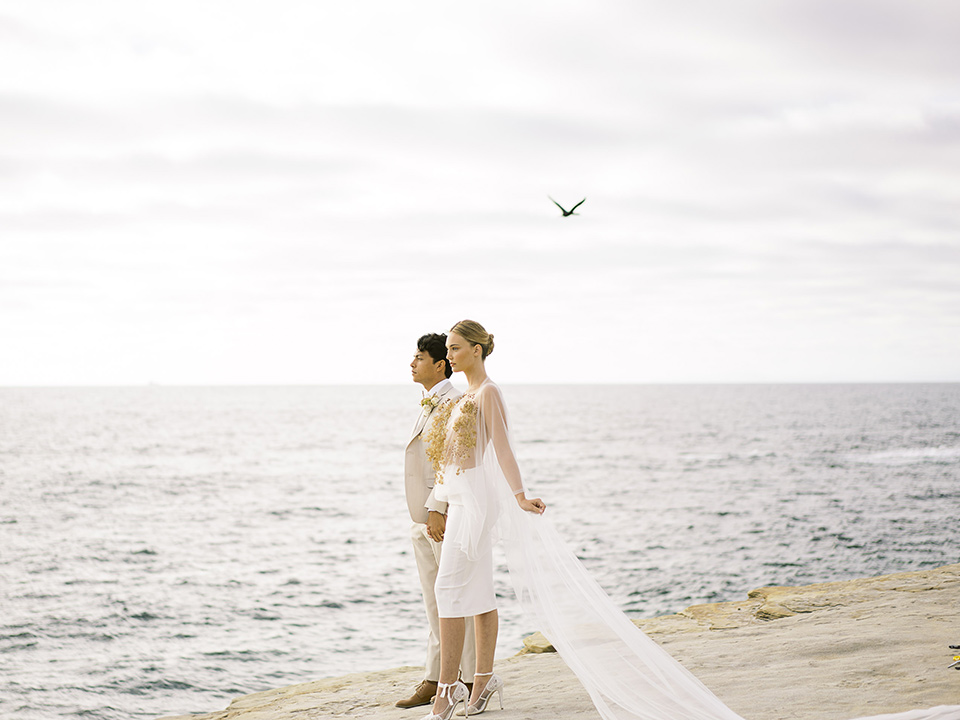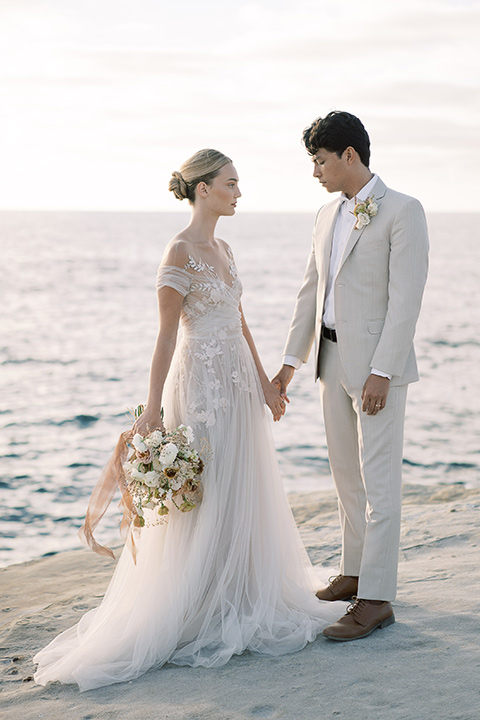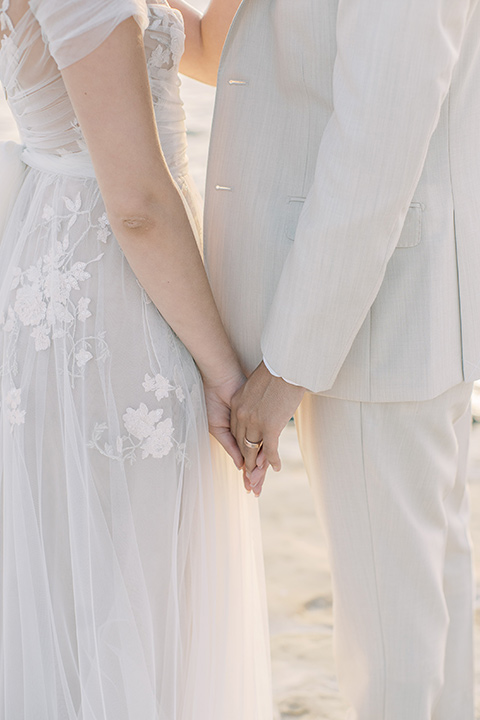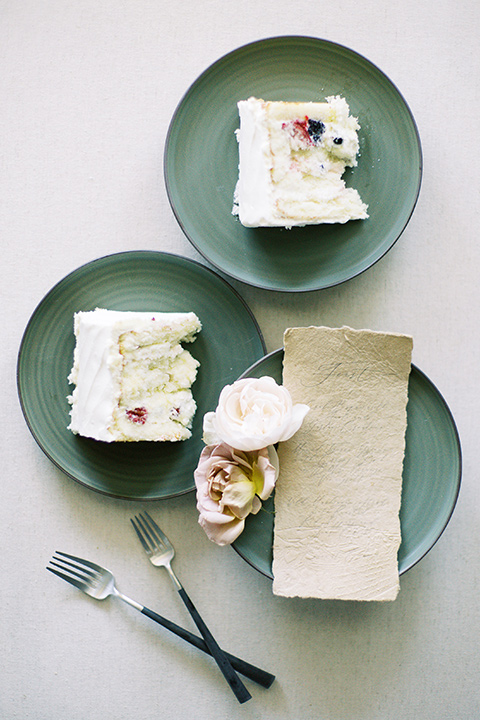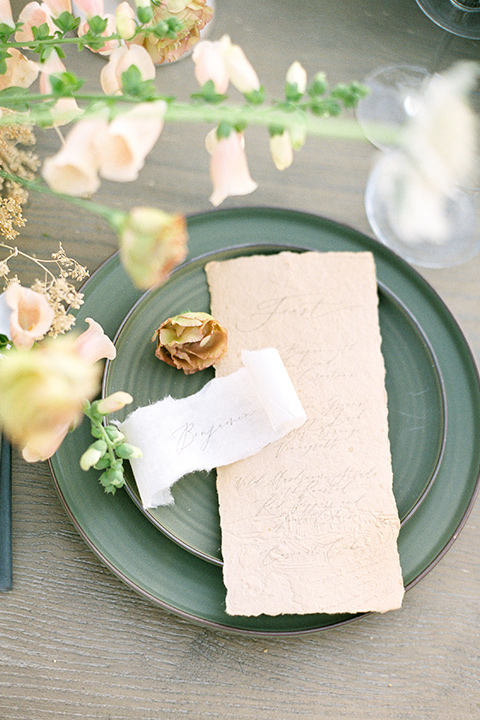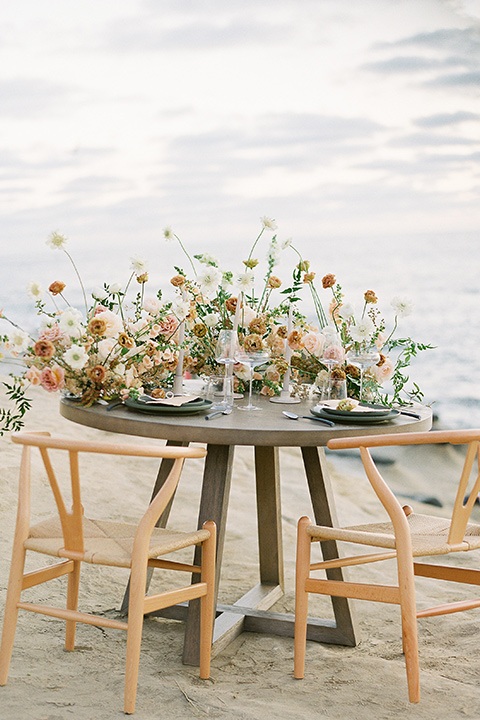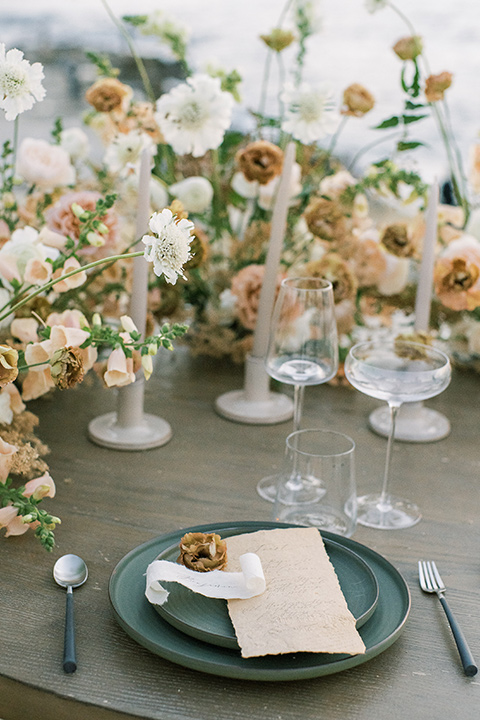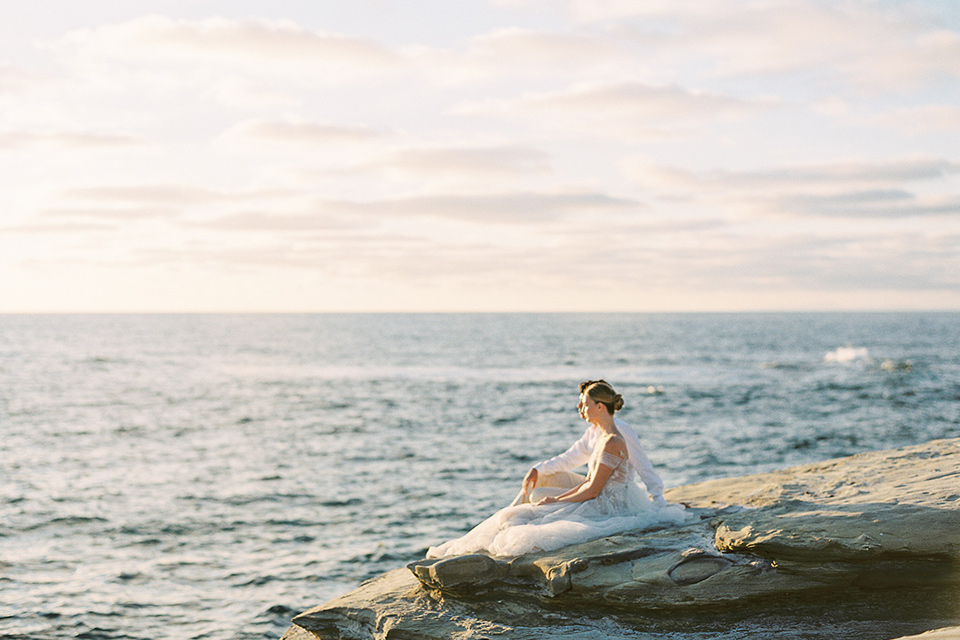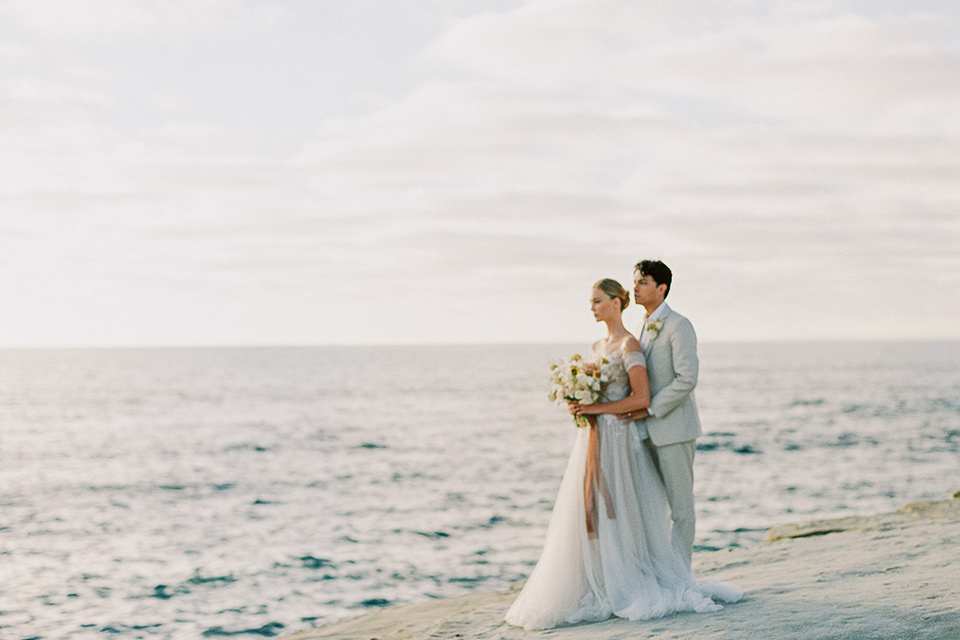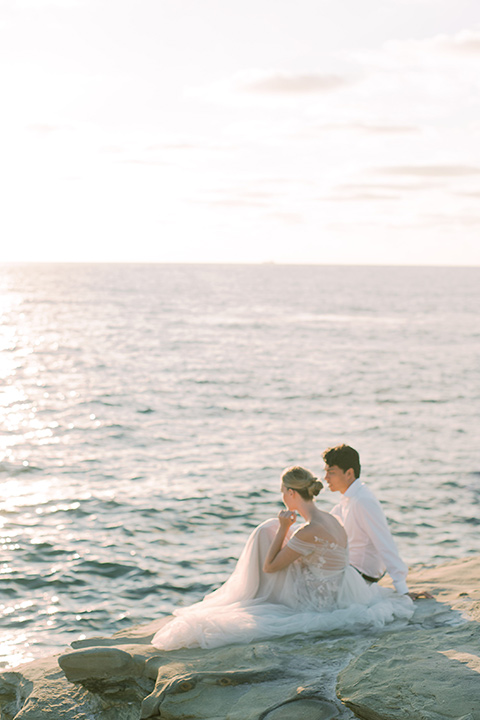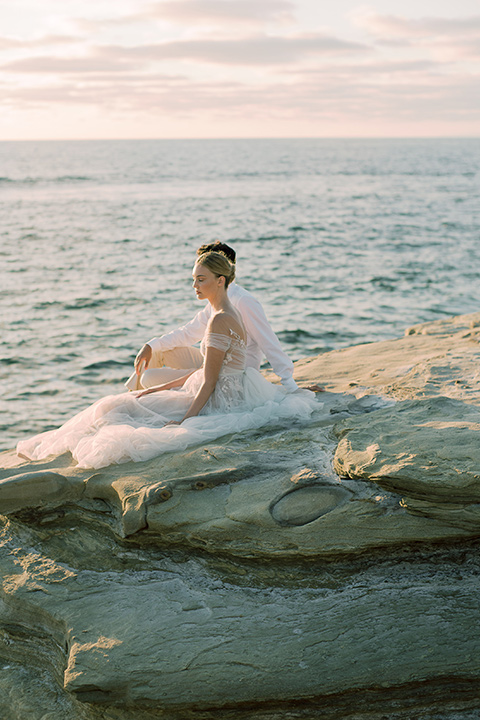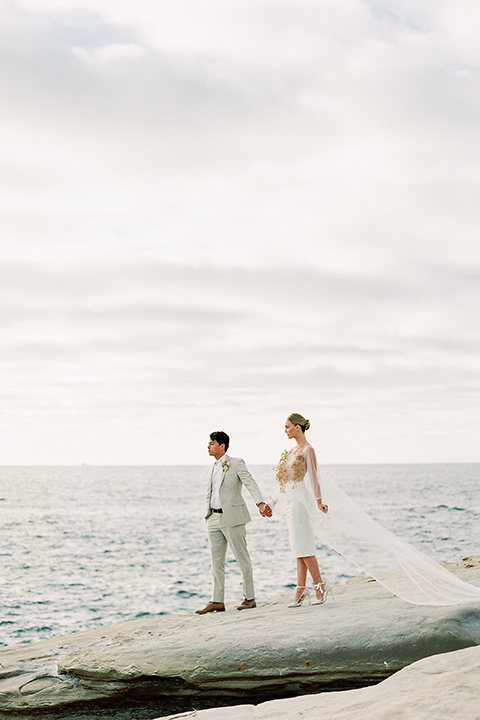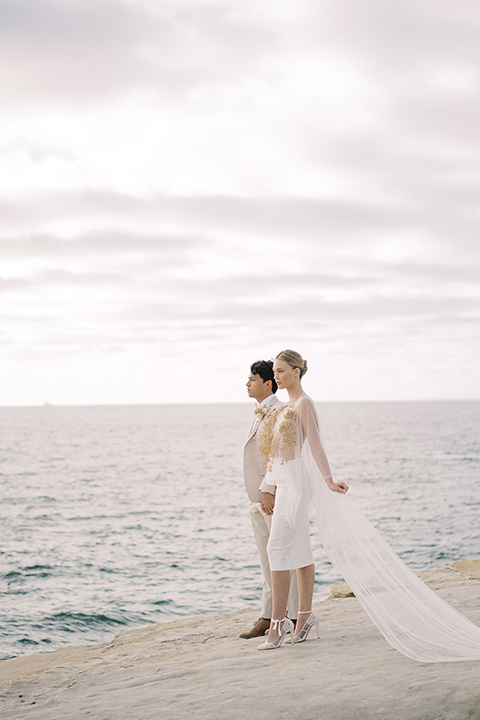 Beauty: Page Beauty | Florist: Lily Roden Floral Studio | Paper Goods: Papira Design | Rentals: Adore Folklore | Gown: En Blanc LA | Gown Designer: Liz Martinez Bridal | Models: No Ties Models | Rings: Olivia Mar | Shoes: Bella Belle Shoes