Venue: The Colony House
Photography: BYC Photography
Prom Dresses: Windsor
Getting the perfect look for prom is not just about picking the suit or tuxedo you like best.  Fashion is in the details + accessories!
In this blog we are going to break down some of the finishing touches that perfect the look.  Whether you want to exactly match your date, or stand out as your own fashion guru, we have everything you need.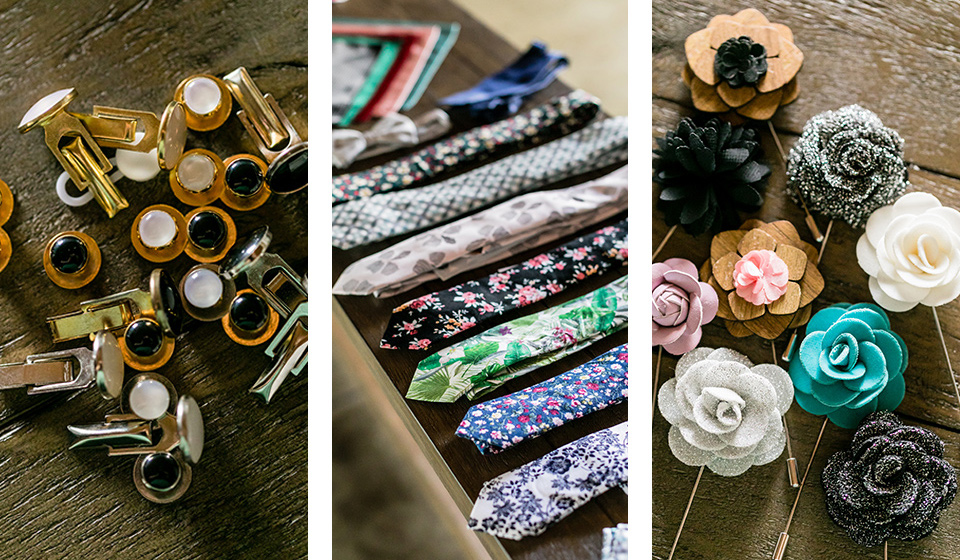 Vests
There are two different options you can do for a vest, one is called a matching vest and the other a colored vest.  It really just depends on the overall look you are wanted to create.
What is a 'matching' you ask? 
A matching vest is made in the same fabric as the rest of the suit/tuxedo.  This look is modern and chic, and if you happen to buy your suit/tuxedo, getting the matching vest will come in handy for other events in the future.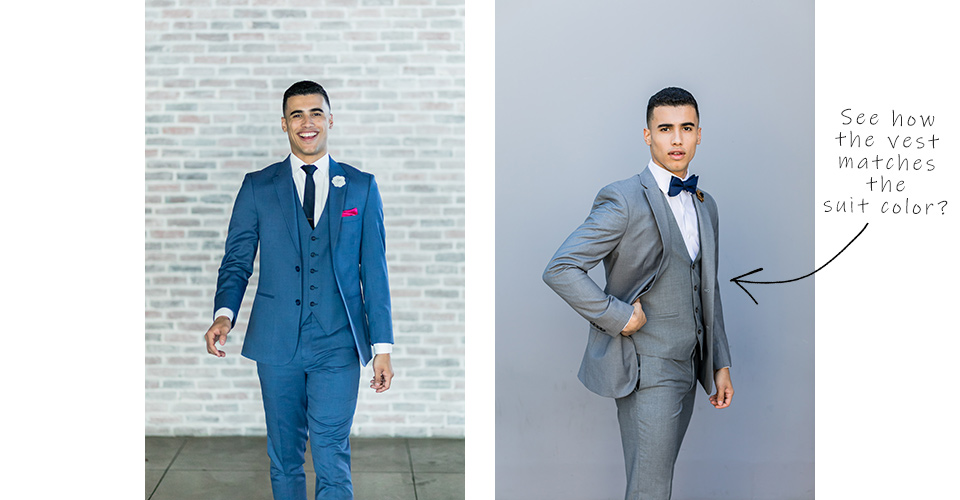 Now, if you are looking for that traditional prom look where the vest matches your date's gown/attire we got you covered.  With 100s of different colors and patterns in vests we can guarantee to match any dress color perfectly.
Shop our rental vest colors here.

Neckwear
Just like with the vests, for your neck wear you can either stand out or match your date's colors.
We have a wide array of patterns, styles, sizes, and types of neckwear.  From bow ties to long ties, bolos and cravats, we have whatever statement you want to make.
A great option if you want to find your own look, while still matching your dates colors, is doing a fun fabric like our velvet bow tie collection. 

Not sure how to tie a tie or bow tie?  No worries, just ask one of our store stylists to help you out!  Or many of our tie collections come in a pre-tied and a clip-on option!  
Purchase a bow tie/long tie online or check out our rental tie collection.  
Shop prom menswear accessories online or in store.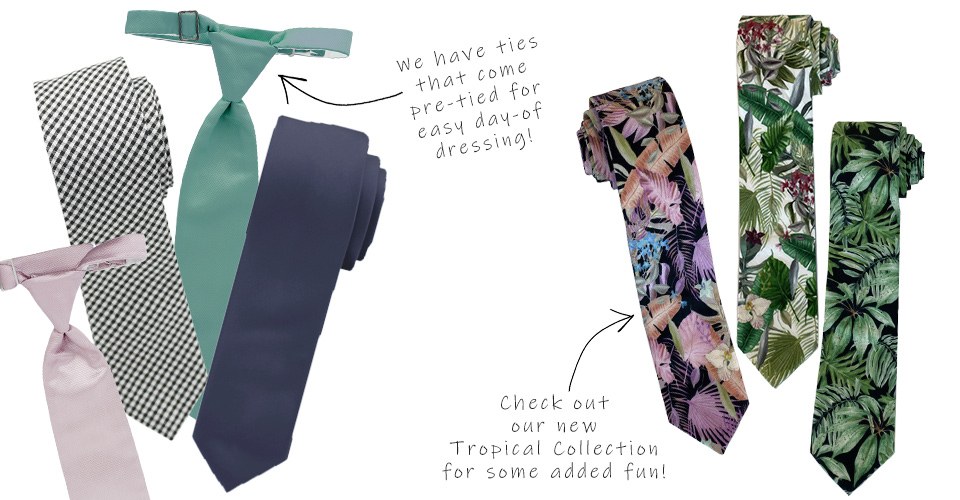 Finishing Touches
Like we said before, an outfit is not just the suit or tuxedo you choose.  It is kind of like a cheeseburger without any condiments.  Or pizza without ranch! Okay, we might be a little hungry when making this blog, but you get the point.
As you can see in the examples below neckwear, lapel pins, tie clips, cufflinks, pocket squares…these finishing touches make the whole look.
Shop accessories here.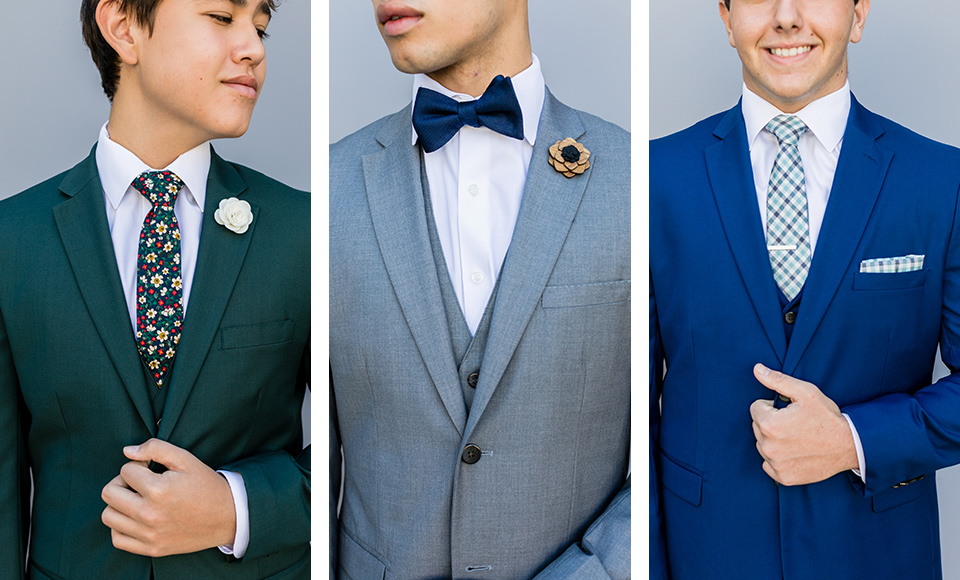 Socks
We started at the top and made our way down to the final fun fashion accessory: socks!

Not only are these cozy cool things something you can use beyond just prom, but they make a much bigger punch of style than you think they do.  You might be thinking to yourself 'who is going to see my socks anyway?' well in short…probably everyone!
When you walk, dance, sit…your socks will be seen.  So why not make the socks really make a statement.  Polka-dots, avocados, sushi, stripes, and so much more we have the fun socks you didn't even know you needed.
Shop socks here. 

Whether you want to rent your accessories, buy them, or maybe a mixture of both here at Friar Tux we are committed to helping you find the perfect look.  
Head to friartuxdance.com to see our latest prom discounts and fashion lookbook for all your dance-perfect savings and style!