Venue: Las Vegas, Nevada
Photography: Jekalo Photography
Concept Creator + Host: The Counterfeit Wedding
Groom Style: Caramel Notch Lapel Suit with bolo tie
We're pretty into the idea of making your wedding day as distinctive and individual as you are as a couple and we are so excited to share this inspiration from The Counterfeit Wedding and Jekalo Photography with a fun combination of settings! For the desert portion of the wedding shoot, the style was 100% boho, with succulents, pampas grass, palm fronds and a mixture of flowers, eclectic textiles and macrame. The bride wore a long wide sleeve lace gown with tan sandals which matched our groom's caramel suit, also referred to as a burnt orange suit or dark camel suit, which we paired with a bolo tie. As the day progressed, our couple moved onto the Old Downtown Las Vegas Freemont Street area to get some classic photos under the neon lights and between the crowds of people. Check out all the details that made this wedding style one of a kind and consider a dual location shoot for your own wedding!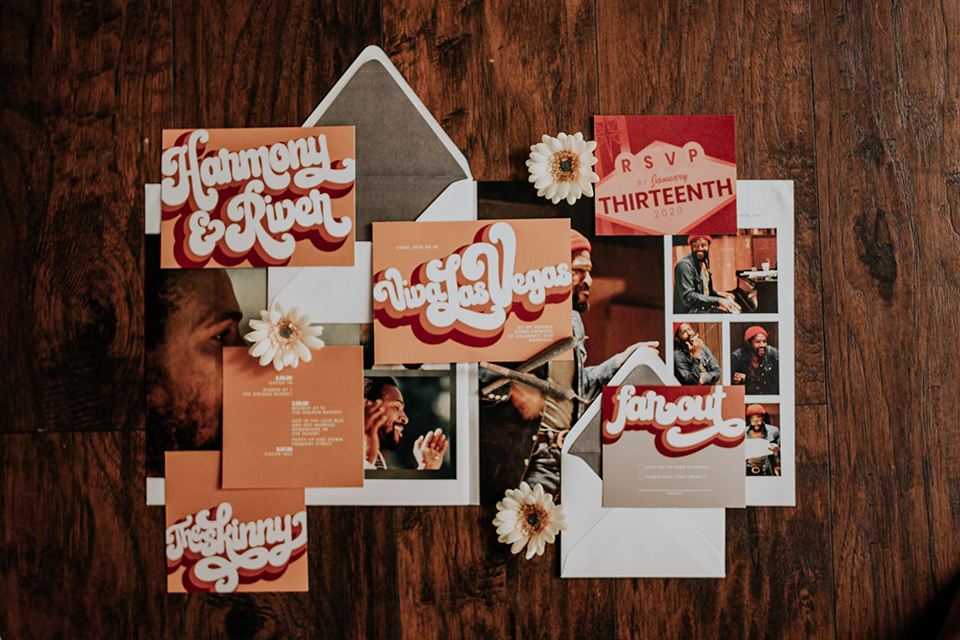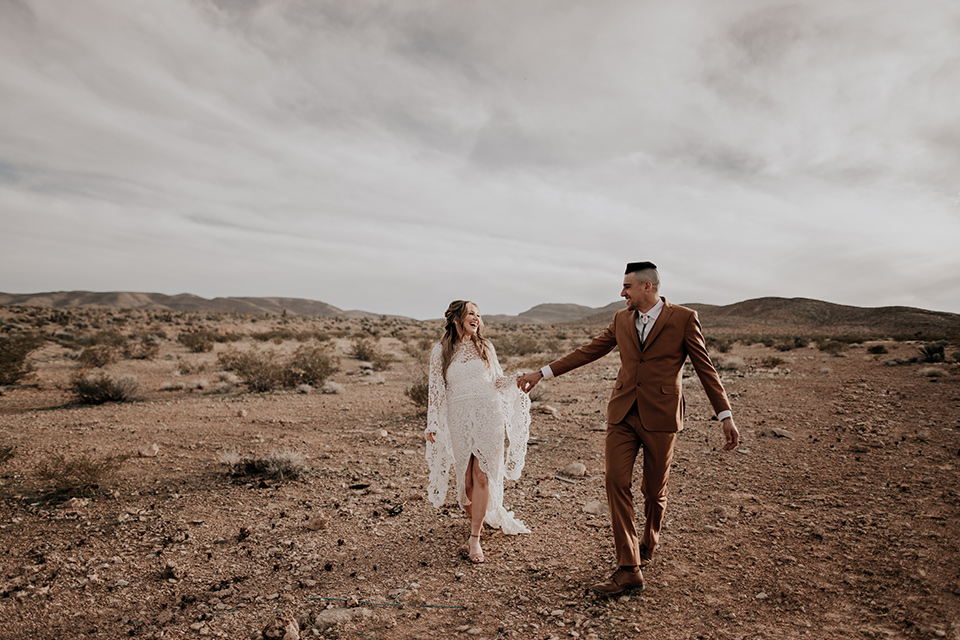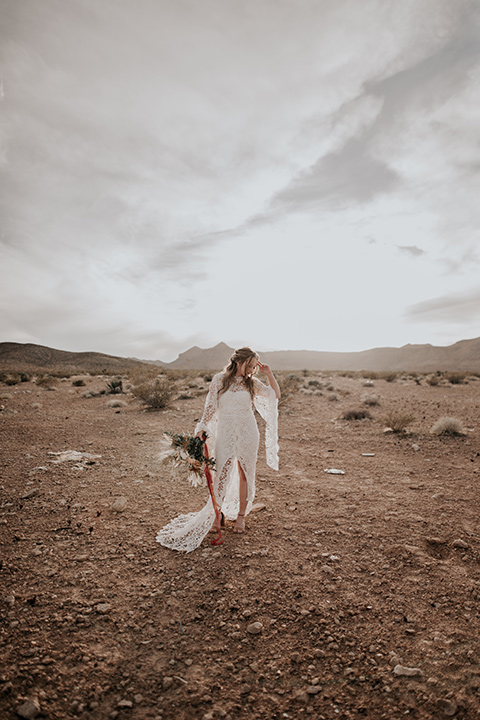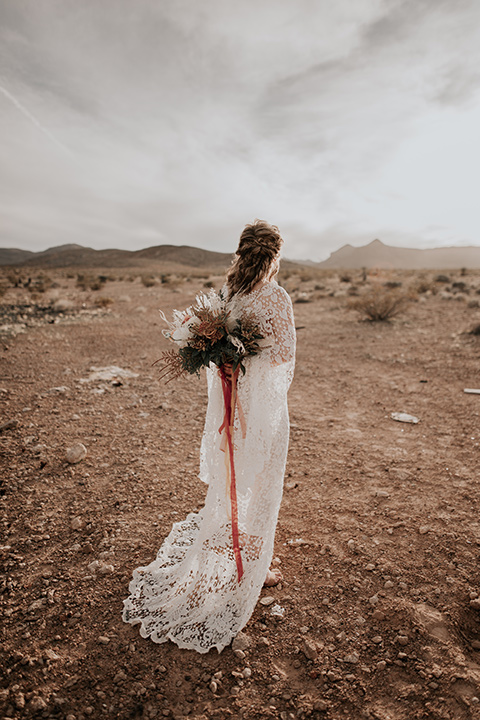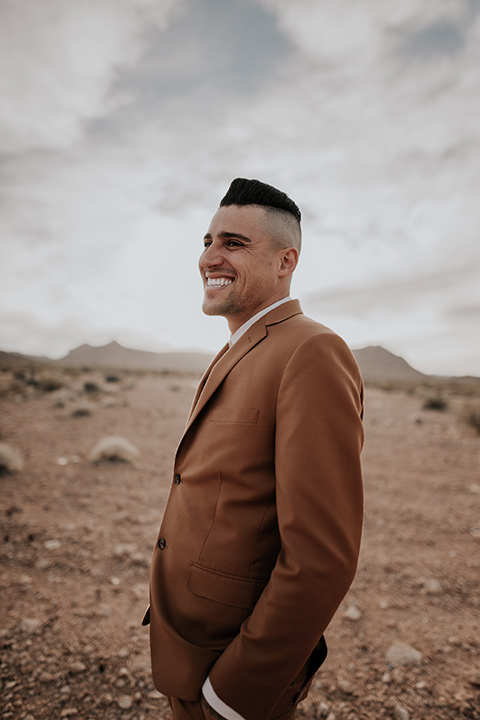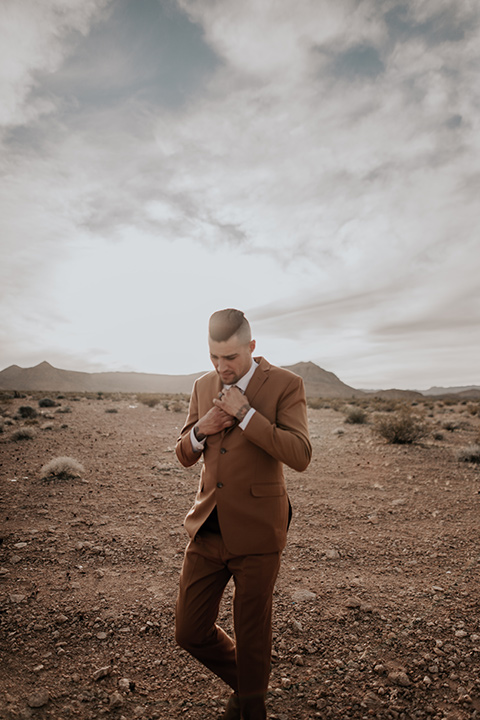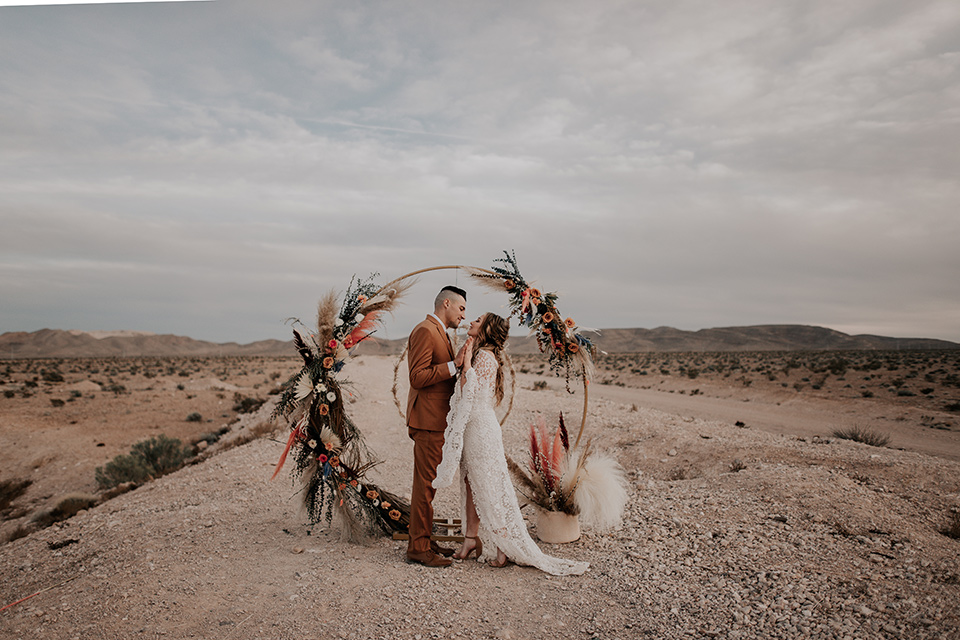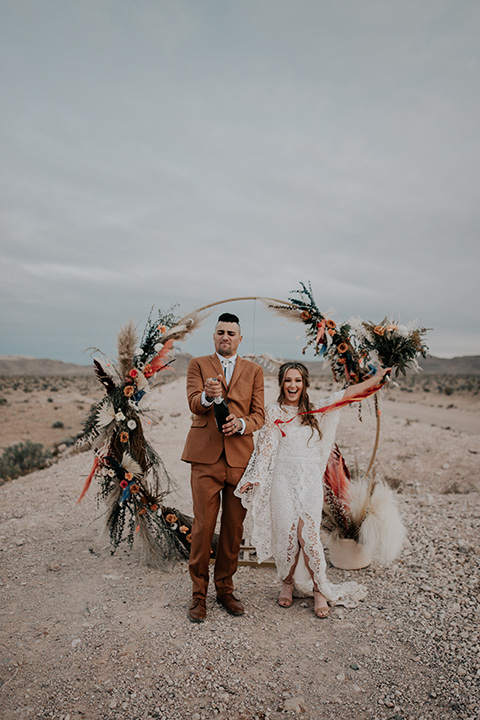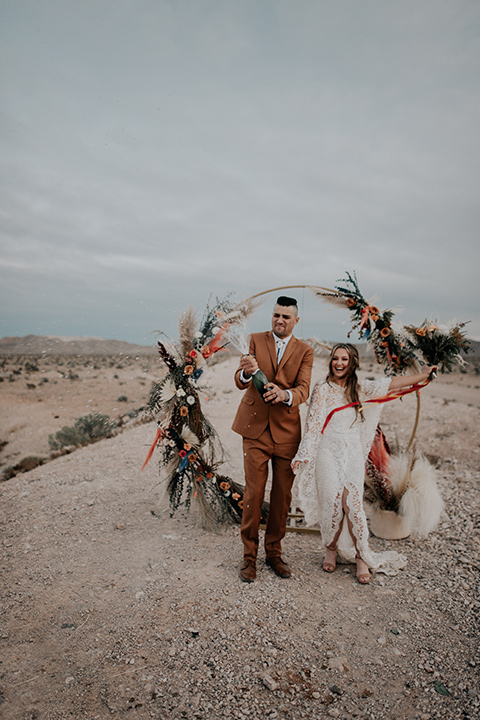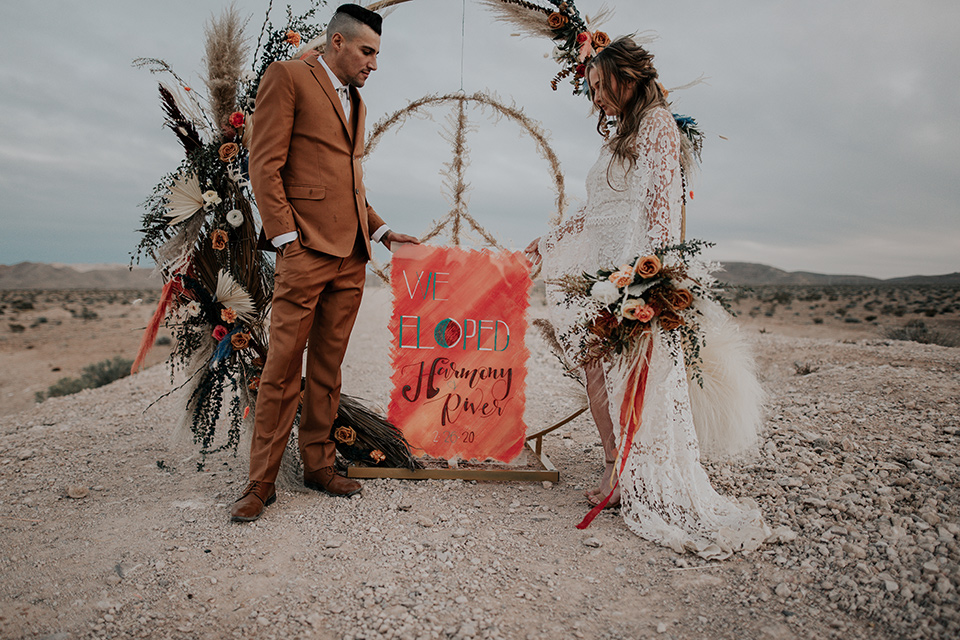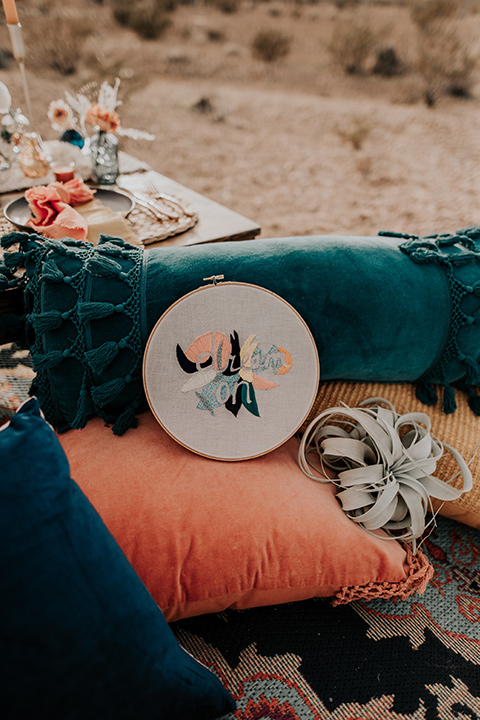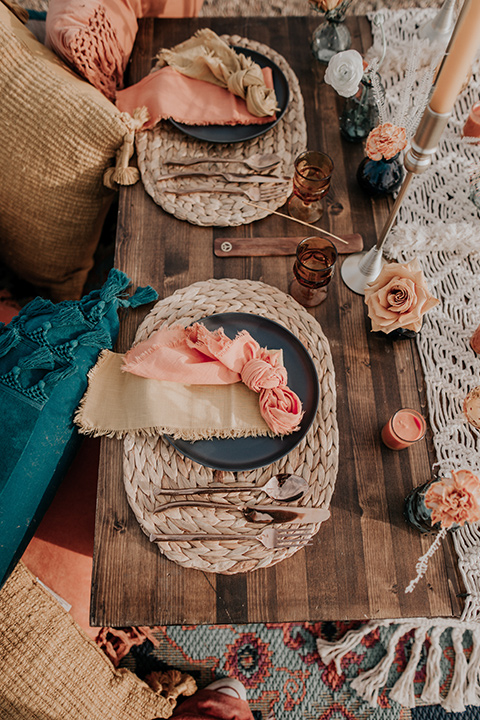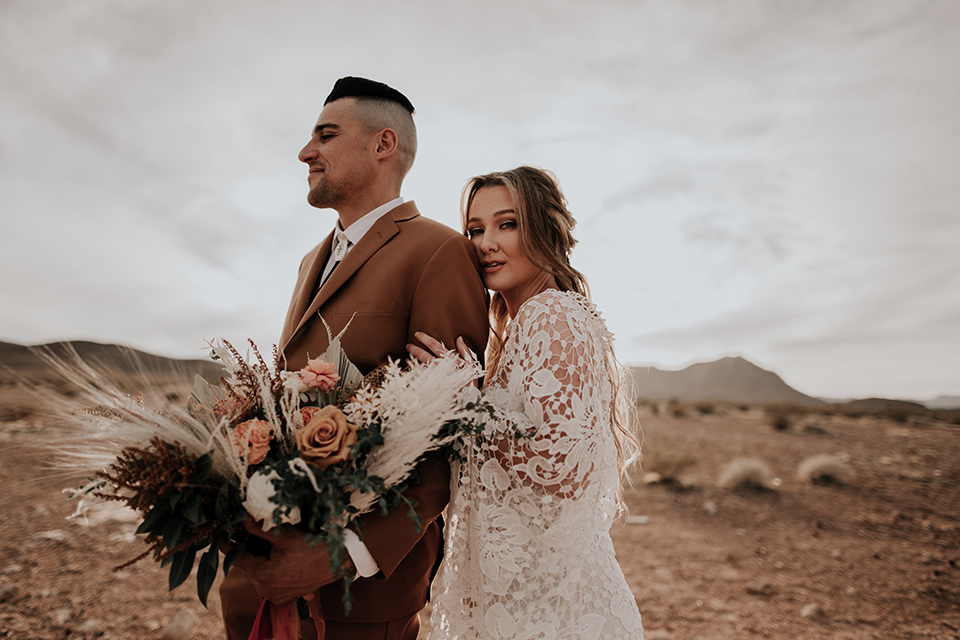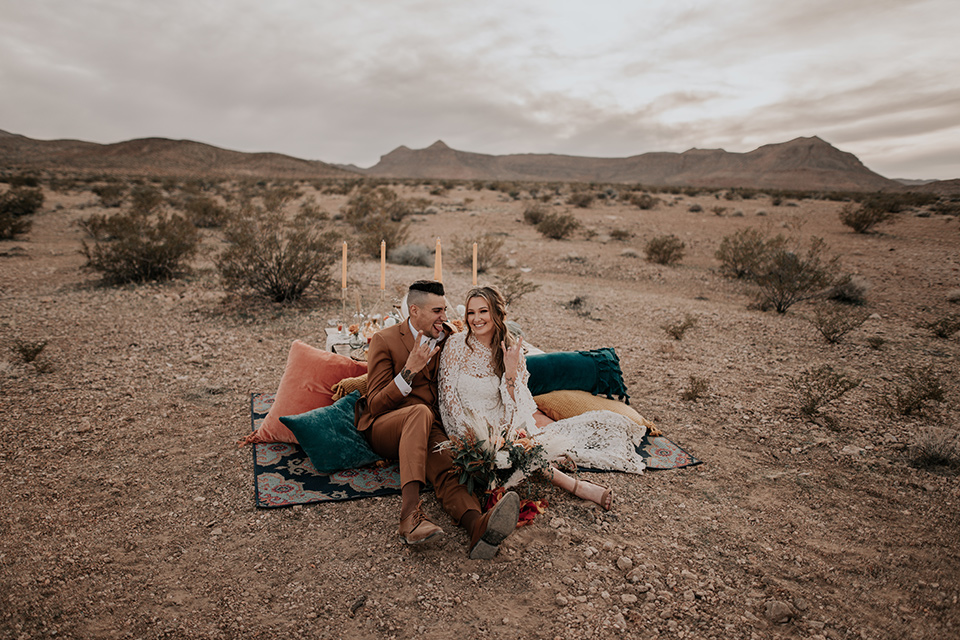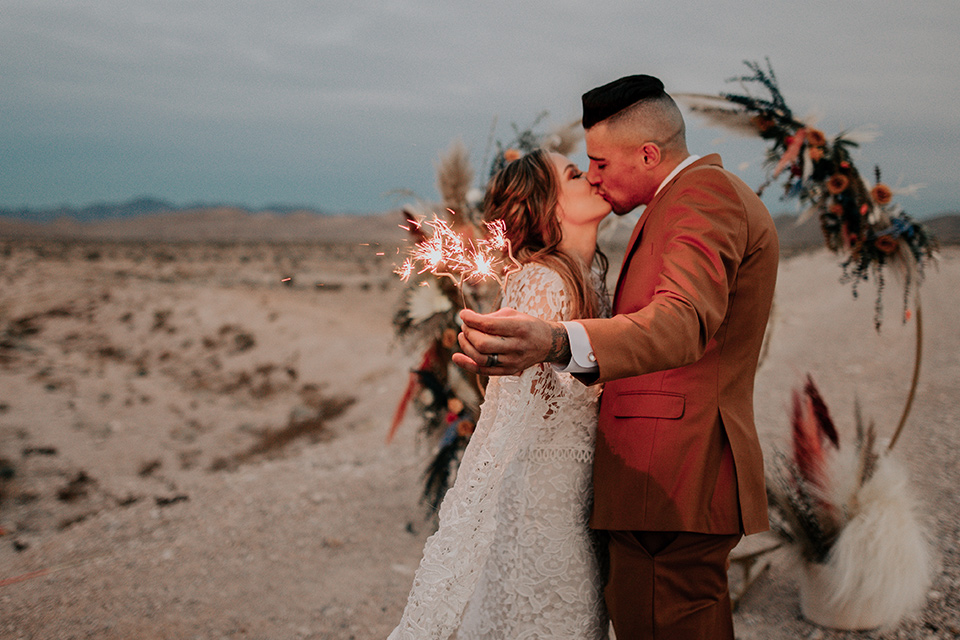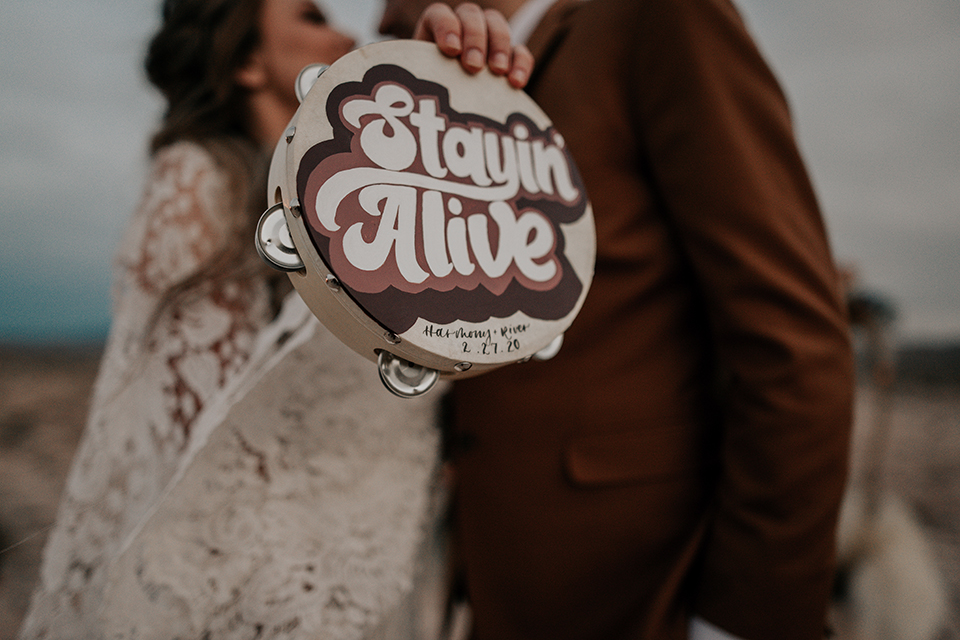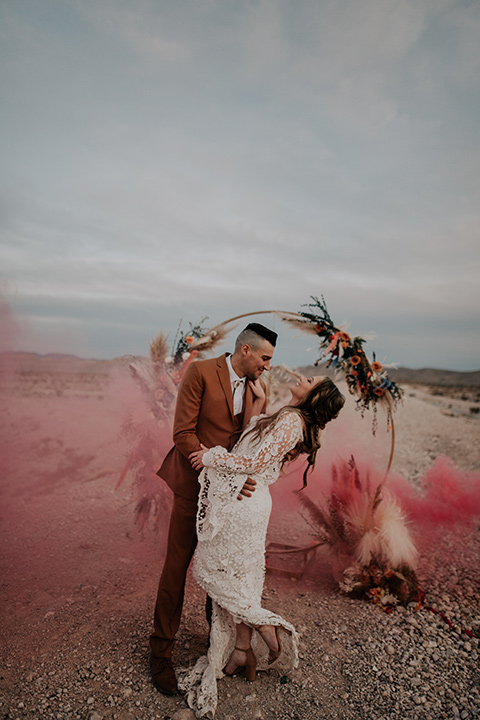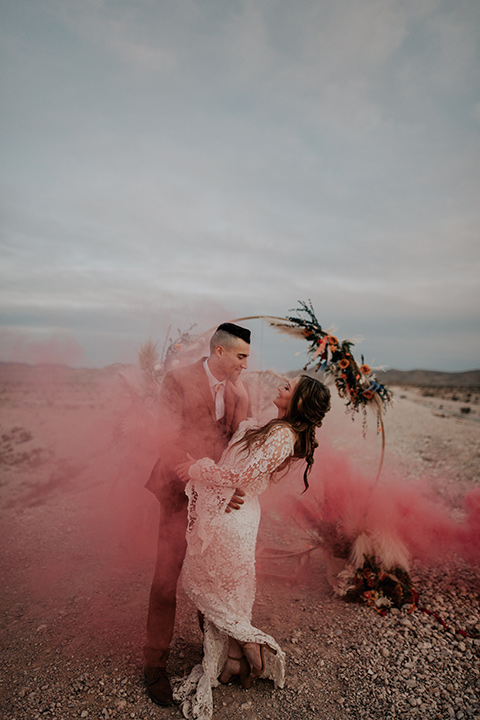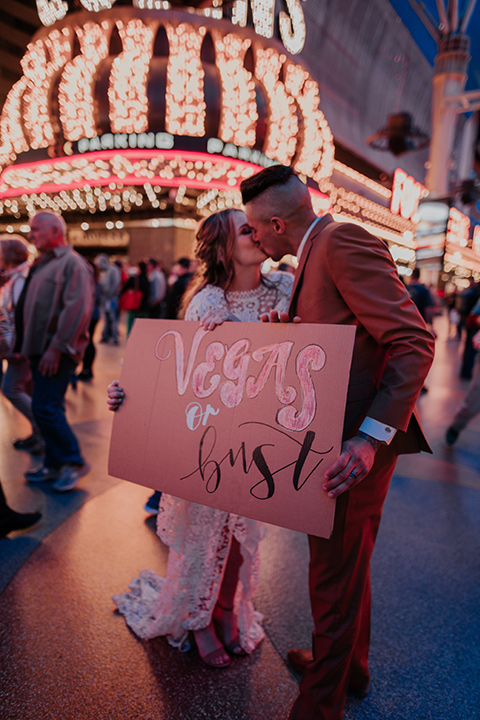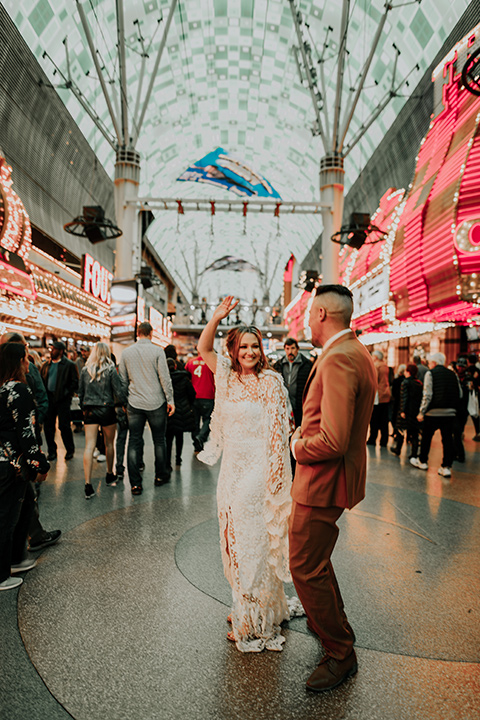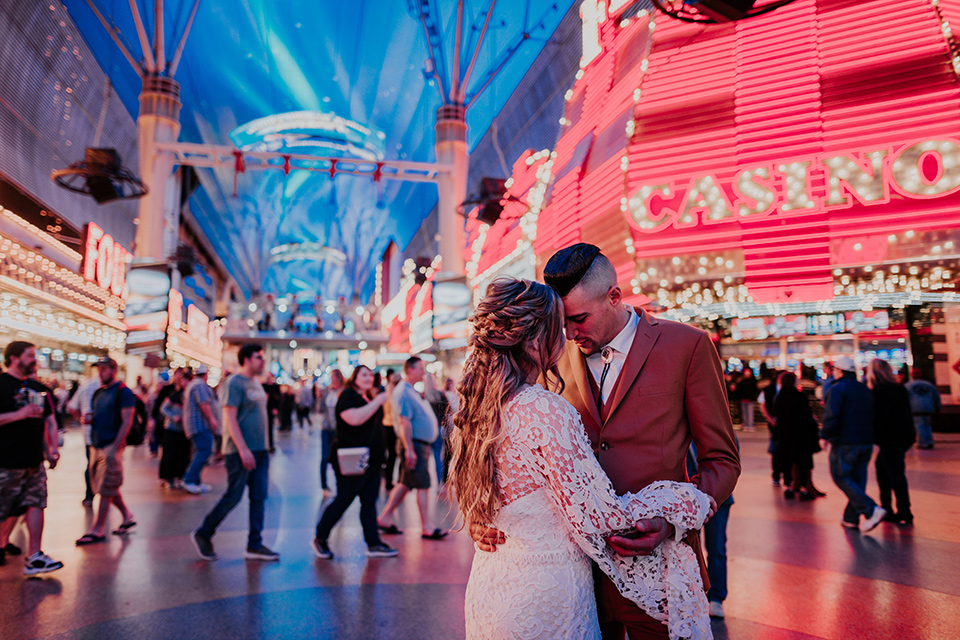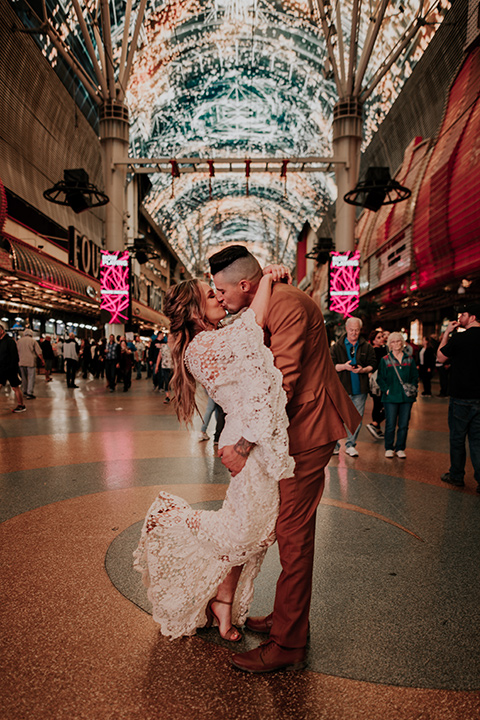 Videography: Alan Marshall Videography | Bride: Kimberly Paz | | Groom: David Paz | Bridal Gown: Chic Boho Dress | Florist: Averi K Designs | Signage: Lettered by Luth | Hair: Meg De La Cruz Hair | Makeup: Lexxi Geee Makeup | Tambourine: Coffee Calligraphy | Invitaions: Beauty Bright Design | Sparklers + Smoke Bomb: Broadway Bridal | Macramé: Ox and Nag | Rentals: Blooming Belles Rentals | Candles: Lucid Candle | Décor: Target | Table Settings: World Market | Embroidery: Sarah Evello Macramé