The roaring twenties is upon us again ladies and gents (the 2020s that is..), and we all know a little party never killed nobody!  
Are you thinking of planning a Great Gatsby themed New Year's Eve party?  Or how about an Art Deco styled wedding?  We are all about this theme and are here to help you plan to perfect night, so grab some champagne and buckle up for a blog to remember!
The Color Palette
Colors are a big part of any theme; The Great Gatsby style is no different.  For this particular theme, golds are a MUST!  The event should be dripping in gold, whether that be with sparkle and shimmer, or matte and satin...there must always be gold! After that, it is all about the luxurious colors.  Deep teals or evergreens, burgundies and pearl.  Don't worry, we will explain how to successfully use these colors.

The Invites!
Every party begins with the invitations, it is the first glimpse of the fun event and is an easy way to get your theme across.  Take these stunning invitations by DCo Lovenotes, the fun art deco design let your guests know what style event they are in for.   Along with the classic green/teal color and gold accents these invitations are spot on with the style!  This would definitely be the event of the season if you ask us...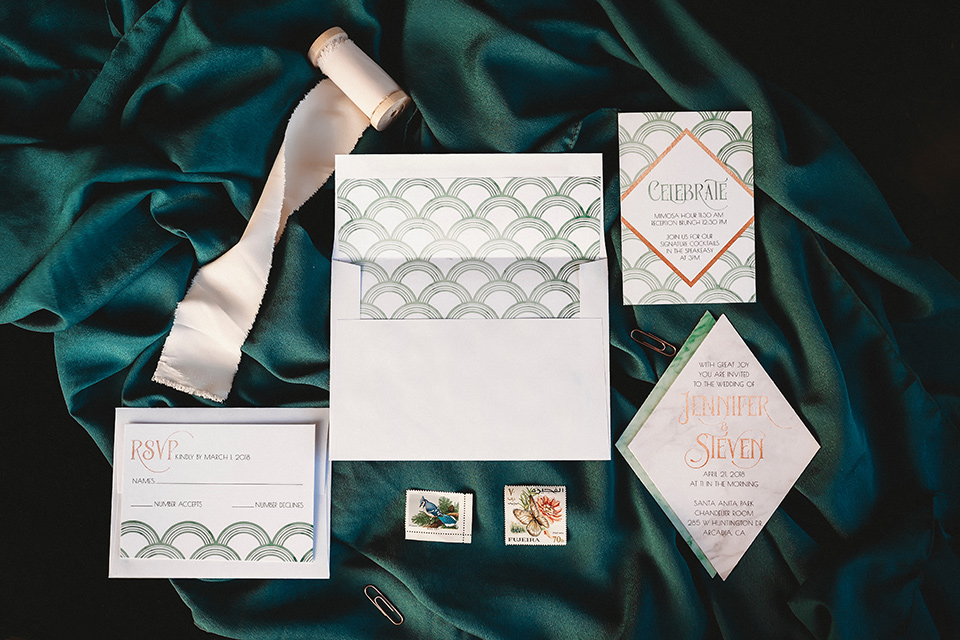 Design Elements! 
For this theme, the smallest details matter!  Vintage cameras and accessories, geometric shapes decor, crystal decanters, and velvet anything are just some ideas!  Make your guests become wrapped up in every detail no matter how small it may be.  Take these art deco chair signs, the laser cut detailing with the roaring twenties style writing is a great addition to any event.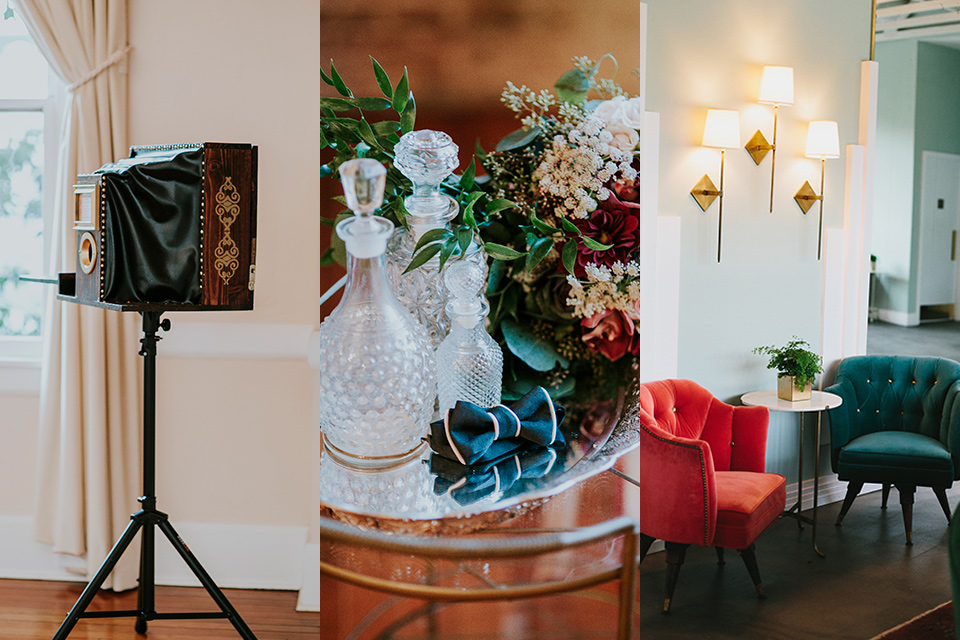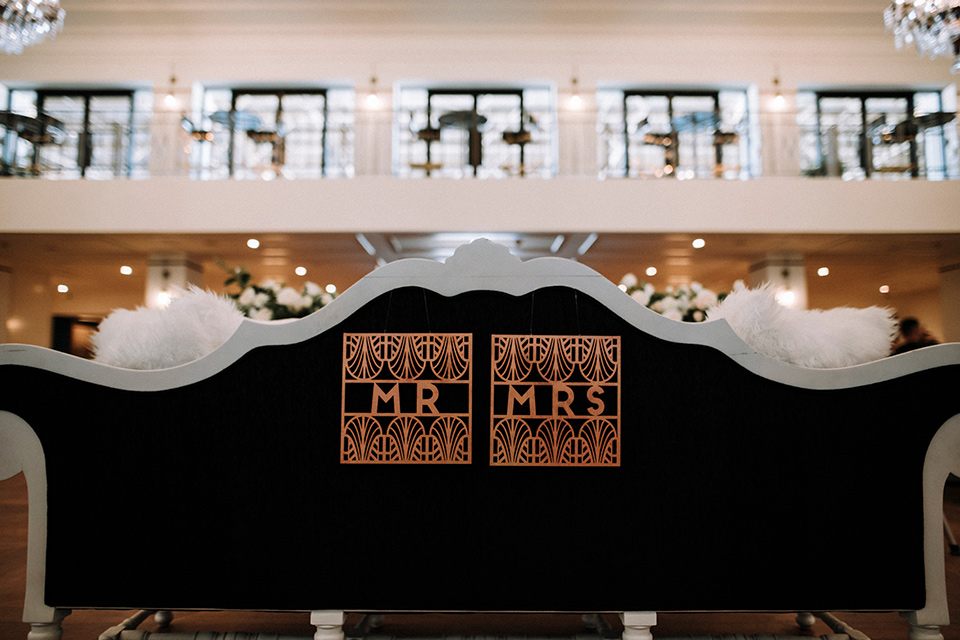 Forget about a Speakeasy, we want a Sweeteasy!
There always has to be cake at a party, so make sure to have your theme in the decorations there too!  We love all these different interpretations of these cakes: from the draping pears to the gold geometric designs these cakes knew what party they were showing up for....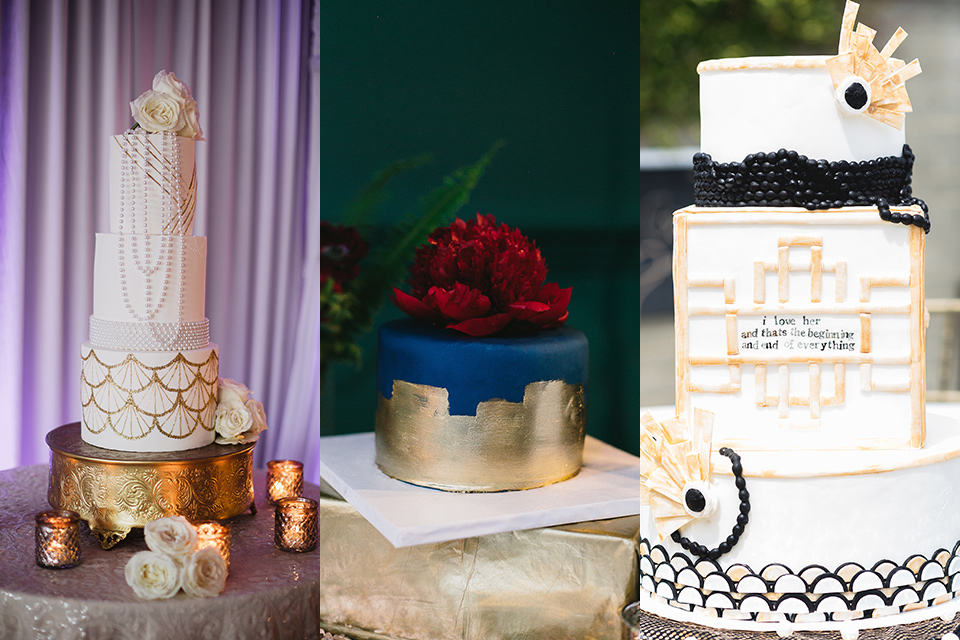 Now for the Fashion....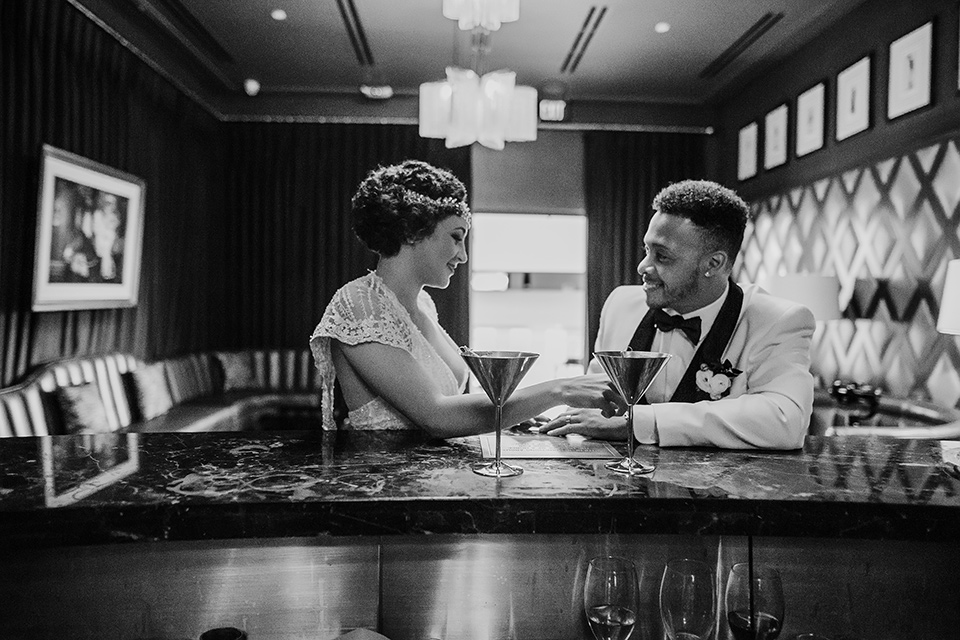 Here we are going to break down different elements of the Great Gatsby fashions, groom brides and grooms to guests there are some subtle and bold ways to create the perfect look.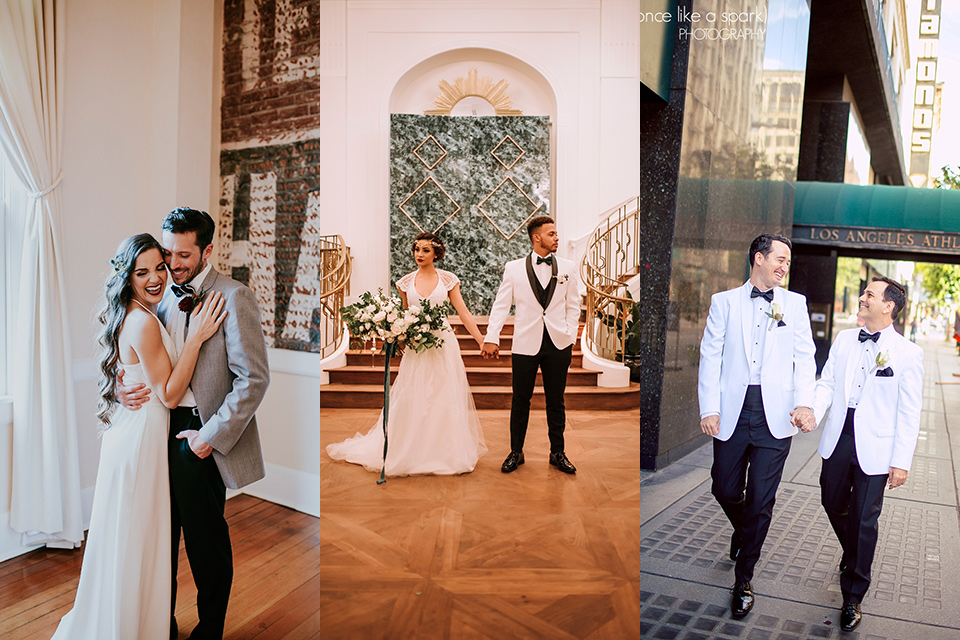 Grooms!
One of the major elements to consider is the lapel of your tuxedo. Most of the tuxedos worn in the 1920's were a shawl lapel, peak lapel or had a frame around the edge. Another great element to add to your look is by pairing your tuxedo with our double-breasted vest, a statement bow tie and other accessories like a pocket square or lapel pin, lavish people!  Check out our collection of velvet and Gatsby inspired bow ties!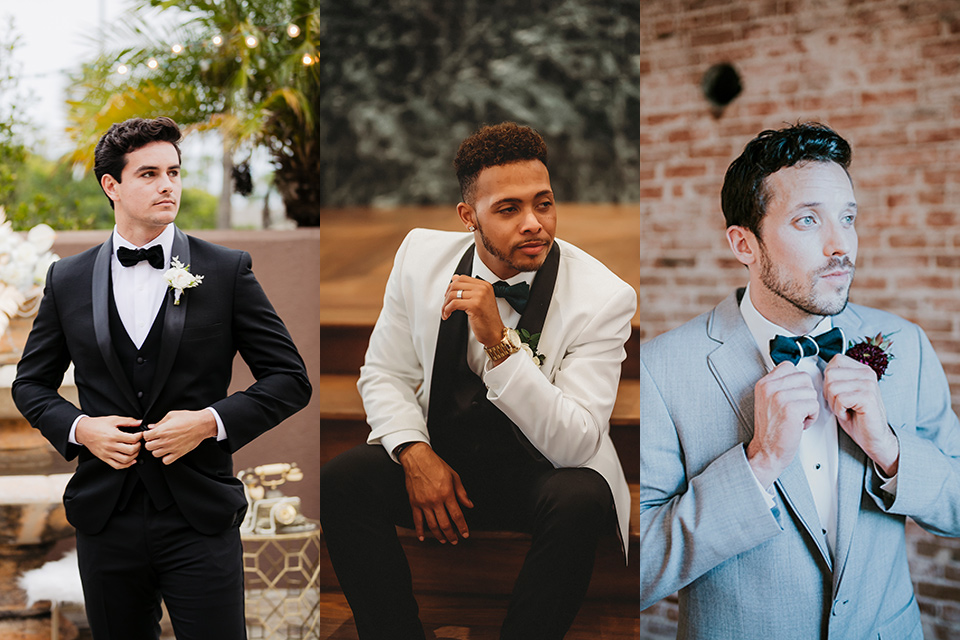 Guest of Honor
Now, let us be clear for just a moment...we are not saying that colorful tuxedos are just for guests. Grooms, if you want to boldly wear a burgundy or velvet tuxedo go right on ahead, all we are saying is: if you are invited or hosting a themed party color is always going to be the right answer.  Deep jewel toned or velvet tuxedos will always look amazing, pair your look with simple accessories to pull it all together.  With our fun collection of velvet and patterned bow ties, we will be able to create the perfect look for you!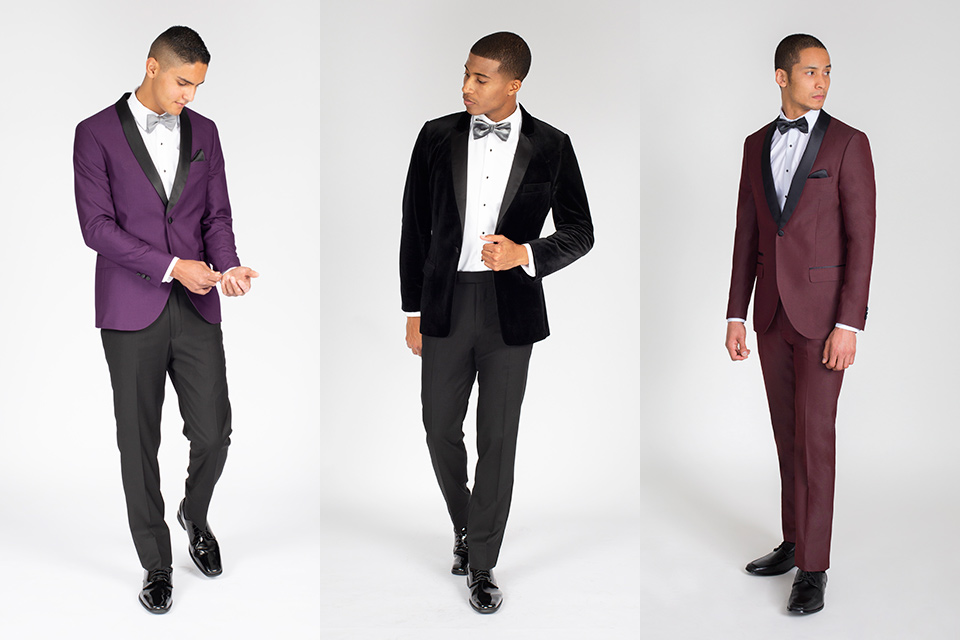 It's Ladies Night!
One of the biggest parts of creating the best Gatsby inspired look is with a jeweled headpiece.  Whether you wear your hair in a bun or a loose finger-wave a perfectly places hair accessory will always make the perfect statement.  The other way to create this look is by pairing your style with a bold lip.  
What are you Waiting for?
So there you have it!  All the simple making for a lavish Gatsby party! With the roaring 2020s on the horizon we hope you have a fun and jazzy event!  And don't forget we are always here to help.  If you ever need fashion advice, or need help styling for a theme just stop into any of our locations, call us up, send us a comment over social media...our amazing stylists are here for you.